I found another prompt from Rory aka A Guy Called Bloke and K9 Doodlepip!, that really appealed to me. In fact this was the one that appealed to me most because it touched on some of my deepest and most cherished hopes for the future:
https://aguycalledbloke.blog/2019/02/16/oh-prompt-me-do-fantasy/
I know some might not want to read about another's faith or beliefs, I totally respect that, so if you want to bail out of reading about mine (well, I will never know – so that's alright!) please feel free to give my post a miss. The last thing I want to do is to annoy anyone else who has a different outlook or view of the future to me. I am all for peace with any other bloggers!!
I respect that there is huge diversity amongst bloggers and I love the multi-cultural, multi-ethnic make-up of the other bloggers whose work I read and who I receive support from. I would not want to make anyone else uncomfortable. We all have our own precious hopes and faith or outlook that help us to make sense of the world around us and to deal with the challenges we face in life. My hopes have helped me to deal with some of the challenges I have personally had to deal with with a positive outlook.
This picture is the prompt from Rory:
When I saw this picture prompt from Rory connected with the title "fantasy", it made my little brain start whirring away. It didn't seem to connect with the word fantasy, but a very much hoped for reality. In fact since I was a little girl it is what this picture displays that has been residing in my heart and making me love my life on planet Earth, endure sad and bad things, and feel very excited and hopeful about the future.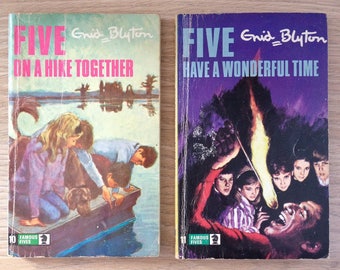 When I was a child, I became very picky about the kind of books I would read. My Dad bought me scores of books from charity shops, many of them written by Enid Blyton. I enjoyed many of them, especially the adventures the children encountered. But anything with fairies, magic, or anything I deemed as fantasy (as apposed to fiction) I rejected. I wanted to read about real things. As a child, I wanted my parents and others to be straight with me. I had many questions I was perplexed about and wanted to understand why things are the way they are.
I always loved reading about animals. Stories with animals such as "Black Beauty" and the stories from Beatrix Potter were favourites to me. I think most of us have yearned from a very early age to know more about animals and for them to be much more a part of our everyday life. As a child, it concerned me greatly that people could have a harmful effect on animals, and it also concerned me that animals could harm both each other and humans. I wished all were gentle and at peace. I think many today feel enormous frustration that human activity has meant disaster for so many other creatures, not to mention the serious injury humans have rendered to each other.
I mentioned in a post I published last year (She Taught Me To Blow My Nose) that when I was around five years of age, some close friends of our family were killed in a car crash. As a result, I decided I should read the scriptures. I have read them from cover to cover at least twenty times since, as I fell in love with them. It helped me to understand why things were not right and what would be done about that.
In addition to my own reading, we had a teacher at school who held a story time around three o'clock in the afternoon shortly before we all went home. Almost every story time, one of the children in our class would ask her to read from the big golden story book she had, which was all stories from the scriptures but made easier to read for children. We all had our favourite stories from her golden book. My favourites were all about the future of the earth. I thought the pictures were so beautiful.
Now, the reason I mention this, is that when I saw the picture from Rory it reminded me of one of my favourite passages, which is within a chapter that describes what life will be like once the whole world is ruled by one ruler who cares deeply for mankind and all creatures on planet Earth, you may remember these words yourself:
The wolf will reside for a while with the lamb,
And with the young goat the leopard will lie down,
And the calf and the lion and the fattened animal will all be together; 
And a little boy will lead them. 
The cow and the bear will feed together,
And their young will lie down together.
The lion will eat straw like the bull.
The nursing child will play over the lair of a cobra,
And a weaned child will put his hand over the den of a poisonous snake.
They will not cause any harm
Well…these words have shaped my hopes for the future since I first read them as a child. I never once considered them fantasy, but very much the future reality.
As a child when I first opened the scriptures it was with a desire to understand why sad things, bad things, devastating things happen. It did not take long for things to start falling into place in my little mind. Humans have been out of harmony with our Creator since Adam chose to reject His rulership. And also out of harmony with creation. I accepted that all the sad things, the bad things, the devastating things that have occurred were due to that decision. From the moment they made that decision neither they nor their future family would be truly in harmony with their Creator or creation around them.
I have always looked forward to the time when everything and everyone will be living in harmony again. It's no fantasy to me, it's the only possible satisfactory outcome to undo all the damage done by human rulership. All of the damage undone! Every tear wiped away! Real peace. People who used to behave violently and aggressively becoming peaceful and living in harmony with those they formerly would have sought to fight against. All the damage undone! Even death, an enemy humans cannot conquer on their own.
The biggest education program in history, as all humans learn how to live in harmony with the rest of creation, under the guidance of their Creator.
I have been convinced that our Creator would undo that damage and satisfy our yearning to be living in harmony with every other creature on earth.