You might have picked up on my fondness for singing if you have seen some of my other posts. For a long time I have been intending to tell you all about one of the biggest musical influences on my life, and now I am finally introducing you to a man I adored.
Mr Tall was our Headmaster at the primary school I attended. I mentioned him in another post this week (he gave me permission to borrow the book "Heidi" during the school holidays). Well Mr Tall was most loved for two things…one was his huge ball of blue-tac which he always had in his hands. It was the greatest honour if he trusted you with it when he needed his hands free for a task. The other thing he was known for was his guitar.
Our beloved Headmaster loved playing the guitar. Every Friday afternoon the whole school would gather and Mr Tall would play the guitar to songs that we came to know by heart and we would sing the lyrics at the top of our voices!
One of my favourites was a song called "Denny O'Rafferty's Motor Car". I have known this song by heart sing I was around five years old. I loved it! Every now and then I surprise a friend by singing the entire song (there are more verses than I have included below):
Now Denny O'Rafferty's motor car is the greatest I declare
It's made up of bits and pieces that he's picked up here and there
The engine must be ages old, but it's still got lots of power
With a gallon of stout in the petrol tank it does ninety miles an hour
[CHORUS}: What a wonderful motor car, it's the greatest ever seen
It used to be black as me father's hat, now it's forty shades of green
On TV and the radio and in every public bar
The burning question of the day is O'Rafferty's motor car
Now two of the wheels are triangular and the third one's off a pram
The fourth is the last remaining wheel from off a Dublin tram
The number plate's in Gaelic and the plug's won't even spark
And the chassis came off a tinker's cart that collapsed in Phoenix Park
Now go for a ride in that motor car and you'll end up with the shakes
The road from Cork to Dublin is a vale of pains and aches
When traffic lights turn red ahead, then you'd best jump out the door
For the moment that Denny treads on the break, then his foot goes through the floor
I remember almost all the songs we sang each week with Mr Tall. Years after I left primary school I often found myself singing them regularly. If you wanted to pop round to the little nest one evening, I could entertain you for a couple of hours with renditions of my childhood songs that Mr Tall taught us. Only I don't play the guitar. I had a few lessons as a teenager, but I was juggling too many hobbies and couldn't concentrate (big regret, as I would love to play the guitar…but there is still time).
Now I am a huge karaoke fan. You might not be so keen yourself, but I think it is super fun and really good for you emotionally and mentally – there is something about pushing yourself to overcome your fears, anxieties, nerves and giving it your all. It is not about the quality of your voice. It is about giving it some gusto and enjoying yourself. But I know some who would rather be pulled through a hedge backwards than made to sing solo in front of an audience.
I was working at a medical center for almost two years. We were trained to signpost patients to a whole host of other medical service providers and also avenues in which people could connect with their local community and do something good for their social, emotional and mental health. One of the booklets we gave out to customers was about a local singing group. People from various backgrounds and age-groups were meeting three nights a week for a good old sing song.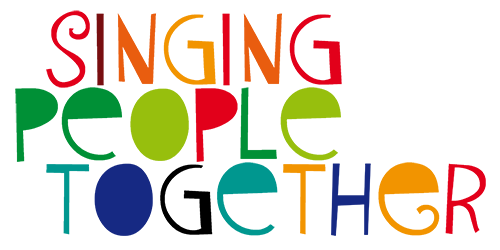 I was sooooooooo tempted to tag along myself only I was working every evening the singing group met. My only worry is that I am such a karaoke queen the rest of the singers might have been a bit fed up with me.
Well…on this note (boom boom) I wanted to mention "SONG-LYRIC-SUNDAY", which many of you may already know about and take part in. It is a great fun blogging challenge hosted by Helen Vahdati, the creator of This Thing Called Life One Word at a Time. Have a little look at her post from last Sunday and the incredibly long list of bloggers who are taking part in sharing a musical moment with each other. It's the closest thing to a choir us bloggers are ever going to form I feel:
 the https://helenswordsoflife.com/2018/10/20/song-lyric-sunday-theme-for-10-21-18/
Will be looking out for you next Sunday!