My parents are in their seventies. Jack's parents are in their eighties. Goldfinch's parents are in their nineties. We are going to do everything we can to protect them and support them and love them. They are precious to us! This weekend is all about Jack's parents. I am hoping it all goes well. I really want it to go well.
Although I am absent again for another weekend, I have been working little by little on my SHARE-YOUR-WORLD post and I am pleased to be able to schedule it to be published during my weekend.
The SHARE-YOUR WORLD questions are provided by wonderful Melanie, the creator of sparksfromacombustiblemind, and this is her post for this week:
https://sparksfromacombustiblemind.com/2020/03/09/share-your-world-3-9-2020/
Questions
Are you a sweet, sour, tangy or other type of person?  Take that as you will!
I think if you ask anyone who knows me, they are going to say sweet. Afterall…I am Caramel!
My mum is very sweet. She is so very very sweet. She loves people. I think I have inherited her sweetness and love for people.
I love people. I love people. Some might see harsh, rude, ignorant, selfish…I see neglected, unloved, lost and lonely. All I want is for people who have suffered to be loved the way they ought to be. I want people to thrive. I want them to learn how wonderful life should be, how wonderful our planet home should be and what they need to do to contribute to that.
If you dig deeper and deeper into Caramel what you will find is a hope for the entire universe to be at peace and all to thrive on love and joy. I have all sorts of quirks and oddities, my strengths and my weaknesses, the things I am proud of and those I am ashamed of, the lovely parts of me, the naughty parts of me. But at the end of the day, I want very wonderful things for the entire human race – don't you!
Does the whole coronavirus phenomenon worry you?  Or are you more a "meh – it's just another severe flu scare" type of person?
Hmm. That's a good question. It's an important question.
From what we know of the virus so far, I personally have little to fear if I was infected myself. Someone of my age can expect a relatively mild illness that lasts for around a week or so.
However, I have grave fear for the wonderful vintage generation. Those who have inspired and encouraged us and been there for us when we needed them – well they are at great risk.
I am concerned because although I have seen some people panicking, I have also heard others make remarks that indicate they don't think it's a big deal. I was talking to a man in his seventies today. He said he is self-employed and there is no way he is able to give up work. He also said he would not want to be told he could not see his grandkids. He is worried about his holiday in May. He does not want to be told that he can't go by the government. I came away from that conversation wondering whether he gets what is happening, what is about to happen.
We are being asked to take very seriously the advice on handwashing regularly and thoroughly. Currently here in the UK, we are being asked to strictly self-isolate if we have a fever or a cough. It seems very likely that during the weeks and months ahead we will be asked to take further measures. It may well be particularly our older generation who are asked to self-isolate. We are mindful that this could be very challenging for their emotional health. We are being asked to think of everything we can to cheer them up and make them know how much we love them, how precious they are to us.
There is great concern for our older generation. They will be worst hit. We want to try as much as possible to reduce the peak of the outbreak, "flatten the curve", delay the spread (it will spread, but we want it to spread slowly rather than rapidly). Why? Because many of our most vulnerable will need intensive or extensive hospital care. We want to make sure that care provisions are available.
This is not a time for panic. It is not a time to horde toilet rolls. But it is a time to listen and obey. It is very important to be unselfish. It might be inconvenient, there may well be financial losses, but we are all much more concerned with the loss of life ahead. Some of the most wonderful people we know, people who have worked hard for decades, reared families, been steady and reliable, generous and hospitable, shrewd and practical – so many of that special generation who saw things like the second world war, rationing, and many challenges and changes – we now want to protect them as best as we possibly can.
They are a wonderful and priceless asset to us. Even before the weeks and months ahead, I am already sensing the sadness and grief to come. Your older family members or neighbours are at great risk. So please please please take this seriously. Wash your hands regularly and thoroughly. If you have a fever or a cough please please please self isolate.
When was the last time you were snooping, and found something you wish you hadn't?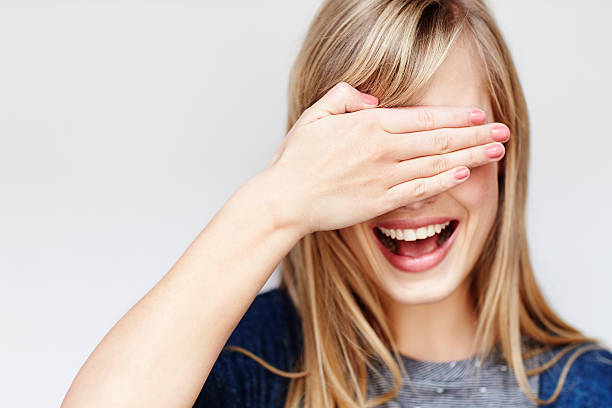 Snooping! Me! Never!
Well…I was not deliberately snooping. I was helping a friend to move some furniture around their office. I was with them the whole time moving things as per their directions. They asked me to open a drawer to look for something. This friend had obviously forgotten that they had hid some slightly embarrassing material in that drawer. It was a photo of a woman's derriere from a particular angle.
As soon as my friend saw my face, he jumped across the room to close the drawer! He was obviously embarrassed. I tried not to make too big a deal of it. Although I was shocked to see the photo myself, it did not surprise me that he had images that I guess would fall under the category of pornography. He is a guy who likes women (note I deliberately used the plural). By the looks of things, he likes a nice round derriere.
But it was his office, his desk…none of my business.  Still I laughed.
What's the most pleasant sounding accent in your personal opinion? Everyone has a pleasing accent to someone!
Ooooh…I do love an Australian accent nowadays.
I have some colleagues who are French. I love to listen to them chatter away. Their conversations sound so beautiful. I often have no idea what they are talking about – it could be the price of bread for all I know. But it sounds poetic and romantic and sigh…just lovely.
---
Gratitude
Your chance to share your joy!
Joy…My joy! Ahhhhhh! Life on planet earth!
I see the earth thriving, and all it's creatures thriving. I see war, crime, disease and death as long forgotten. I see all the damage done since Adam's choosing independence from our Creator being undone.
My hope and joy is anchored on the Creator, the giver of life. He alone can undo the damage. He alone can restore life to those who have lost iit unjustly. He alone can wipe our tears and heal our hearts.
There is nothing, nothing, that he cannot undo.