The prompt from Sarah Elizabeth Moore this week reminded me of something that happened leading up to my first ever school trip when I must have been five years of age.
I have been wanting to tell you this little story for some time, because I have to laugh at the way a five year old me thought. This is me at around five years old, wearing my cool sunglasses and faux leather jacket and feeling like a rock star. I had lost my front teeth. I know one of them fell out when I ate a banana (I accidentally swallowed it with the banana), but can't remember what happened to the other one.
I am slightly ashamed of this story, but you have to understand it from the point of view of a five year old who cared more about sweets than she did friends! I did not understand the need to go to school at all. Mum and Dad had already taught me how to read and write and I found it very odd that I had to leave my mum (who I thought needed my help to look after my two younger sisters) and go to school where there were all these noisy boisterous children who did not seem to be on my wave-length at all.
I remember two school trips that first year of school, one was in the summer and it was to Chester Zoo, where my teacher bought me an orange ice-lolly. I remember that ice-lolly as delicious, but a lot of it melted all over my beautiful peach coloured dress. Even today I can describe many of my childhood dresses. I had a beautiful collection.
The other trip must have been a few months before that – it was a coach trip to Blackpool lights. It must have been the colder months when we went on that trip.
Blackpool Lights – or I should say Blackpool Illuminations – is/are quite an event to see. Blackpool is a town that is all set-up for tourists, holiday makers and pleasure seekers. It attracts children, older folk and unfortunately all manner of binge drinkers on stag nights or hen parties. But as a five year old, I was oblivious to all I would later come to dislike about the behaviour of some of the adults that visit Blackpool. To me it was all about the incredibly colourful light display.
Well…before the school trip, I asked Mumma if she would buy me some sweeties to take on the school trip. I told her exactly the sweets I wanted. Of course she wanted me to enjoy my school trip so she promised me she would buy my favourites. Well, my mum was a very well-liked lady. And there were a lot of people who were fond of our family. She would often chat to people when she went shopping.
My mum had mentioned to quite a few people that I was looking forward to my first school trip and that she was going to buy me some sweets. Well…the kind folk who heard this all decided that they wanted to buy me some sweets for my school trip. I ended up with an entire carrier bag full of all types of sweets including my favourites which Mumma had bought me.
I knew Mumma was going to buy me my favourite sweets. I think I was more looking forward to sitting on the coach with a big bag of my favourite sweets more than I was seeing the Blackpool illuminations. But I was shocked when Mum gave me this huge carrier bag full of sweets. I was thrilled.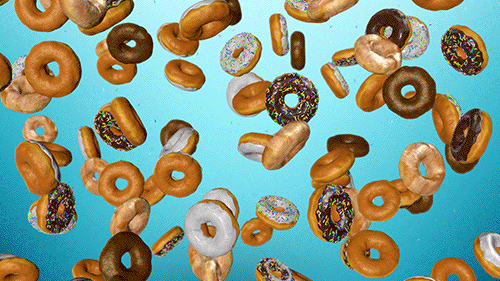 This is my case in point of how it never rains, but it pours – in this case I was bombarded by gifts of sweets from neighbours and friends of our family and from my Nanna (Dad's mum) who lived in our town. There were a lot of people who loved our family.
And I also remember thinking to myself (although I can't remember if I said it out loud) that the other children would be so jealous of how many sweets I had. Mum made it clear that I was to give the sweets to my teacher and tell her that they were for every one on the coach to share. I was horrified by this suggestion. As far as I was concerned, they were my sweets. I could not understand why I had to share them with the other children on the coach. How shameful!!! It took me a while to learn that we should want to share what we have with others! At the age of five, I did not comprehend why I would want those other children to have my sweets.
Mumma and my Dadda would have many lessons to teach me! I am so proud of them for their patience and persistence. Eventually I did forge close friendships with other children at at school and of course I would share my sweets and crisps with them. How grateful I am for all of the lessons learned as a child. Wonderful Mumma and Dadda never gave up 🙂
__________________
This is my post in response to the writing prompt provided by Sarah Elizabeth Moore:
https://sarahelizabethmoore.org/2019/04/14/writing-prompt-15/