By the time you read this post I will be on my way to work. Normally I work long hours Wednesday and Thursday and then a fifteen hour work day on a Friday which ends at midnight. But this week I am also working on Saturday. So I am completely missing out on my nice slow sleepy Saturday morning this week.
I am dreading Saturday for so many reasons! For a start, I will be tired from the moment I wake up after my marathon Friday. Mornings are hilarious for me! I wake up with my head feeling as if someone is squeezing it in a vice and I do this weird crawl/shuffle towards my pain killers and water.
Then I make my way in the same mode to the Nespresso machine. I sip my coffee and watch the BBC Breakfast news, although at that point I cannot actually take any information in. But the presenters  have friendly faces and that's all that matters. Just a nice cheerful face with smiles to encourage me that it is all going to be alright. I just need to wait for about twenty minutes or so for that pain to ease off. By that time I am ready for breakfast.
Today breakfast was a bagel. It was very nice. I decided I needed a treat because I know Saturday is going to be a long old day. So I bought some cinnamon and raisin bagels. Very pleasant start to the day I have to say.
Normally two girls who are very good at their job work together on Saturdays. Saturdays are by far our busiest day. In fact it is intense. I have only ever done one Saturday and it was a big shock to me. However, because both of the girls will be away tomorrow, I will be working the very busy Saturday shift with my manager (who is really really good at her job) and I am petrified.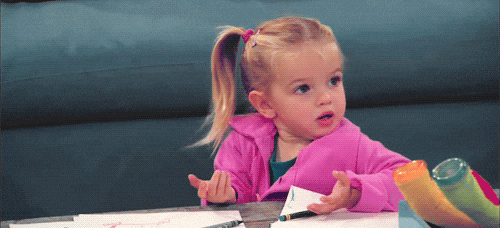 The pace will be intense because we have such a massive foot-fall on Saturdays. I am going to be flapping – I just know it! I have a feeling my manager is going to wonder what I am doing, because I will be overwhelmed I am quite sure. Clients are going to be asking me all sorts of questions I can't answer, and in front of my manager, I can't really say, "I'm new, I don't have a clue!"  Maybe I am not giving myself credit where it's due. I know customers are pleased with me for being friendly, helpful and a good communicator. My technical knowledge is so limited though. Oh well, I have known I was going to be doing this coming Saturday for some time, I have to go through with it.
To be honest it is probably a really good opportunity for me to learn a lot from my manager. She has over thirty years experience in her field and she explains things so clearly. It is probably a priceless chance to expand my knowledge and understanding of our policies and processes.
To give me something to look forward to…I have a roasted vegetable and hummus sandwich which I am looking forward to devouring at lunch time.
Oh boy oh boy – so worried about my long working Saturday! I do hope London folk are kind to me! I am just a kiddo and I have no idea what I am talking about half the time, only I need to look as if I am not completely hopeless in front of my manager!