In recent weeks, there are many posts that I have started but not been able to complete. They are lingering in my drafts folder. One of them is a list of slightly nutty questions from one of my favourite nutty bloggers, Rory, the creator of A Guy Called Bloke and K9 Doodlepip!
https://aguycalledbloke.blog/2018/12/02/7-and-three-quarters-nutty/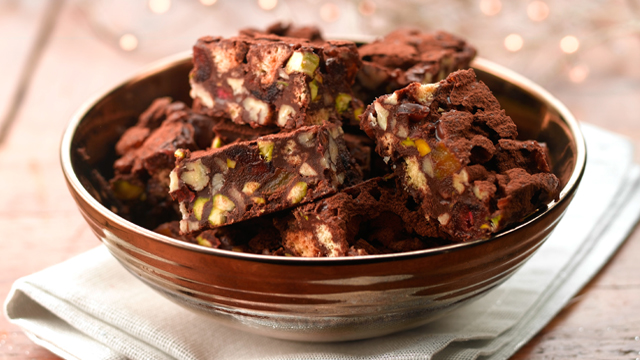 Here is my attempt at answering both nutty and nice questions from Rory:
Are you a Night Ninja or a Day Pirate?
I guess I am a Day Pirate on the whole.
Everything has changed since I received head injuries. I really need to be asleep at night. Three nights a week I have a very late night because of projects I am involved in. I am back at the little nest after midnight at the earliest.
It's not good for me. It makes me suffer I have to admit.
What was the programme on TV that you watched as a youngster that would have you dancing around like a lunatic when it aired?
Dancing around as a lunatic…oooh. Let me think about that. I loved the outdoors, but I know I had a favourite TV show as a kid. I would keep asking my mum what the time was while I was playing outside because I wanted to make sure I was inside for the start of my favourite show. We did get up and sing and dance to the theme tune. In fact for years and years after we would sing the theme tune at the top of our voices in back of the car. I still know the words to the theme tune off by heart.
We loved it! Absolutely loved it. It was epic. It still makes Central and South America incredibly exciting to me. I wonder how many other bloggers will recognize it?
Do you believe that insects come back as ghosts to haunt the houses that caused their demise?
Er… No!
I like insects by the way – a lot. Fascinated by them actually. Not as much as a great friend of mine, Bev, who is literally an expert in everything creep-crawly.
What are  three things you like about being an adult?
Do you mean besides "the obvious"?  😉
Being allowed to choose what to have for my own dinner – although to be fair once I was ten years old I started cooking dinner for me and my sisters (Mum had started work when Milly, the youngest started school).
Being able to book a holiday and travel to wherever I want.
I also loved driving (although I have not driven since my head injuries)
What were three things that you liked when you were a kid?
A big gang of us going out to play together, climbing trees and having races and playing hide and seek in the woods.
Being allowed to wear shorts all the time without anyone assuming I just want to show off my legs to men.
People buying me sweets so often.
So are you a messy so and so, or a tidy freak?
I can cope with a certain matter of clutter. I keep things very clean though and once a week I have a really good tidy and put everything back where it should be. Then I can cope with things being out of place until the following week when I do the big tidy up again.
I keep life simple. I don't have that much stuff, so it is relatively easy to keep things clean. Clean as you go!
What is your favourite colour if you took blue out of it?
Why is blue not an option? I am guessing because so many of us would choose blue? Well, if I can't choose blue, I suppose I would choose green…bluey green especially. Everything at that end of the rainbow.
I like a little pink, a little yellow, a little purple…but I am not so keen on orange, red, or terracotta.
You can name any number between 1 and 10, as long as it isn't 1, 2, 3, 5, 7, 10, what is your favourite number and why does it make you who you are?
Oh…my first impulse was to say 6. The number 6 does not have any special significance though. It's not exactly my favourite number. But you have only left us with 4, 6, 8 and 9.
I was six years old when I became a vegetarian.
I was six years old when I finally won my five metre certificate in swimming. I was so thrilled to finally be able to swim on my own, nothing could stop me after that point. A year later I had swam an entire mile.
I have six siblings.
I like the sixth month of the year – June – except that was when I was attacked – so that is a bad connotation.
I can't think of anything else to say about the number six Rory. Except it is one of the only words that you could change the vowel for another and it would make another word…sax (saxophone), sex, six, sox (like the Red Sox) and sux or sucks. Hmm…moving on….
Do you like the feel of silk on your body?
I don't mind it. I have a silk knit twinset. It is so pretty. It has a gorgeous scent to it. More so than the feel of it, I like the scent especially after you clean silk with special silk cleaning products.
I think I prefer silk to satin. But silk does require a lot of care. I don't usually choose silk items. But I have had pretty silk blouses…and a very pretty silk dress which I am scared to wear in case it is damaged.
What is the nuttiest present you have ever received?
Well…recently Kristian gave me a gift that frightened the wits out of me! I should stop mentioning that though. I have already gifted him with a tea display box and a luxury tea treat to recompense for my ingratitude.
There are two gifts that came into my mind, but both of the givers know about this blogsite, so I am reluctant to mention them as I don't want to hurt the givers! I was quite taken aback by the bizarre gifts they gave me. I didn't keep them.
I guess that literally the nuttiest gift I ever received several times from both my sister and friends after their trips to the Middle East is jars or bags of pistachio nuts.
What is the nuttiest present you have ever given?
I have given a lot of pecan, hazelnut, macadamia, almond bakes to friends!
Not so literally nutty, but perhaps a bit of an odd gift was to a guy who I met when I was 17. I had a brief romance with him years later and then some time after that he moved to the town I was living in, and then after a few months of following me round like a lost puppy, asked me to marry him. Now when I first met him, he used to have panic attacks and had some other difficulties with interacting socially. I believe he had ADHD, but I am not sure. He was diagnosed with something, and was prescribed some kind of medication to try to help him with his concentration. He was phwwwwoarrrh kind of gorgeous. He was always tanned because he loved the outdoors. He knew everything about nature, birds, animals, trees, plants, rock formations. He only had one of his nuts, if you catch my meaning. He was always losing things – his wallet, his keys, his bosses keys for work, he lost a brand new camera on a train – never got it back of course.
When I first knew him he was a bit shy and awkward around girls. We teased him ruthlessly. He admitted he had never kissed anyone. I would have been more than happy to help him out in that regard, but instead I travelled all the way to Blackpool on a Saturday afternoon to buy him a "Kiss Me Quick" hat. (I also had a very close friendship which brewed into a courtship with my teenage sweetheart James, so kissing other boys was not on the cards.)
I said "no" by the way, in case you were wondering – but I will save that story for another post. It is not a sensational story, just a moment of madness from him, and a sensible decision from me. I am sure he is in agreement that I gave him the right answer. I have been there for him many a time before and after he popped the question, I will always be someone he can call on when he needs a shoulder to cry on, but marriage would have been a nightmare. Without being cruel to him…he and I would have clashed on too many subjects. But before we came to that point of no going back, we had some nice times together 😉