At the beginning of March, Fandango asked us a very interesting question. Since then, the world has gone to war. A war against an invisible enemy. Life has changed for many people, and will soon affect even more of us. I wanted to republish this post, specifically for all those who are anxious about their schools and colleges closing down and wondering what will happen now they cannot sit the exams they have been studying for:
Fandango has asked such a very interesting question…I don't know where to begin with it! So while I collect my thoughts, I will let you know the question which has captured my attention:
What does it mean to you in the 21st century to be well educated?
Well…I think I will begin by mentioning something a colleague of mine said around three years ago. My colleague said that "only educated people should be allowed to vote". Now, this statement didn't provoke me too much because I deliberately choose to stay neutral in politics, as I work as a volunteer for international charities that are strictly neutral in politics. However, the statement my colleague made was in the midst of a speech from them decrying the results of recent democratic elections and votes in a number of western lands.
Now…the purpose of my post is certainly not to dive into politics, but I remember my colleague's statement because in essence it reflected their (perhaps unconscious) opinion that anyone who disagreed with their political leanings was "uneducated".
I pressed my colleague on the statement they had made. I asked what they meant by "educated". My colleague thought the answer was obvious, "only people who have been through university". So I asked, if only university graduates were allowed to vote, would that change the results of elections and votes? My colleague indicated they thought it likely. I thought that was interesting. How many people think that anyone who does not share their political views (or their religious views) is "uneducated"?
I avoided any comment on politics and replied "I chose not to go to university". My colleague was shocked. I explained to my colleague why despite leaving school with A grades I chose to reject a university education, in favour of what I perceived as a better education. I still prize the education I received as I worked along with hundreds of other volunteers, being trained in a host of skills by charities who needed people to work on projects to benefit communities.
I then asked her about people who have lived their lives without a university education but have lived by the best of principles and consistently showed beautiful qualities such as kindness, honesty, loyalty, humility, cleanliness, modesty, hospitality….etc. Are such people somehow "lesser" simply for not attending an establishment of higher education? Well I know many people who did not go to university whom I respect enormously for their wisdom and the wonderful name they have made for themselves as good people, loving parents and are much loved by members of their community.
What of those who have been through university and graduated with degrees? I know many who have been through university and graduated with a degree. Some have done just fine. Others not so well.
I know of some who despite their "education" at a renowned university are still in enormous debt. Then I personally know some who have been through university and yet have fallen into the traps of ambition and greed. I know of someone who started using recreational drugs as a university student. Once they had reached the top of their profession they ended up on the front page of national newspapers due to their escapades with Class A drugs. I know of another university graduate who has worked in business and politics, whose name was sullied due to corruption charges.
On the whole, a university education involves academic challenges, sometimes with a leaning towards a future vocation. That may be a useful tool opening up the door to a higher salary perhaps, or making it easier to apply for a visa to live and work in another country.
I think all people should be given the opportunity to learn to read. Reading is one of the most wonderfully empowering aspects of education. I remember starting to feel uncomfortable at high school with the way my teachers approached our lessons. I could see some wanted us to remember what they told us in order to pass an exam. When I look back, I appreciate those of my teachers who encouraged us to contemplate fascinating subjects and use our reasoning abilities, the teachers who asked provoking questions – just like our very own Fandango!
For 21st century living – what kind of education is most useful? I have strong opinions I suppose on this subject. I fear that in some ways a significant amount of people need to go right back to basics when it comes to education.
How to look after our bodies, our homes, our neighbourhoods, our planet
How to look after our emotional health, how to care for our family members, how to build strong communities
How to be balanced with our use of time and money
How to be content, generous, unselfish and how to brighten not just the day for other people, but lighten their load and quieten their fears
How to resolve misunderstandings peaceably
How to give more than we take
How to discern between propaganda and accurate reports
How to endure when challenges come along
How to be prepared for the failure and collapse of a corrupt and greedy world system that is soon going to turn on itself
Not all have a loving family to provide a great start in life, the kind of education that lasts for a lifetime. For many family life has crumbled. In some cases family members have passed on some very harmful attitudes and habits. Others are more influenced by friends and peers, or even their favourite "role-models" in the media or entertainment world. Some may adopt a certain outlook or manner of conduct to fit in with a social group, a club or a certain faith.
Who is responsible to provide a real education? You know A REAL EDUCATION! One that teaches people how to love their fellow human as themselves. A real education teaches people that there is no such thing as superiority of race, that regardless of where we are born or our appearance, what matters most and what is truly deserving of commendation is unselfish love. Real love for ourselves, our fellow humans and for all creatures we share our beautiful planet with should guide our every step.
Any education that inflates egos, fosters ambition and greed and makes a person feel they are superior to their fellow humans is an utter failure.
PEOPLE DON'T USUALLY
CARE
HOW MUCH YOU
KNOW
THEY WANT TO
KNOW
HOW MUCH YOU
CARE!
I have had the privilege of travelling and working with people who live in areas where university educations have not reached yet. Travel has been a huge education to me.
If I had my way, everyone born in a western country would go and live for at least year in an area where plumbing and central heating are a rare commodity, where noone has ever seen a refrigerator or a washing machine, nor a flat screen TV, a supermarket, an i-pad or a thousand other things that people here seem to think are necessary for life. I hear people complaining about stuff here in England, and I often think, "Go and live over there for a year…and when you come back, I am not sure you will be the same person." I would love for education to include being moved to a different part of the planet with a very different set of economic circumstances from your own.
I learnt more from those beautiful smiling, hospitable, joyful, hard working people about contentment and what matters most than any of the university educated colleagues I have been stuck with in paid jobs. Paid jobs which seem to reward those who can make the most profit out of others and sell them things they don't actually need. Paid jobs that sometimes leave employees so stressed and exhausted they hardly know what to do with themselves outside work and so just switch on Netflix or football.
In the 21st century, we see mankind still circulating the same strange ideas about greatness that have existed for thousands of years. People amassing wealth for themselves – far far more than they need, yet wanting to be honoured for their greatness and their goodness. Wanting glory and praise from others.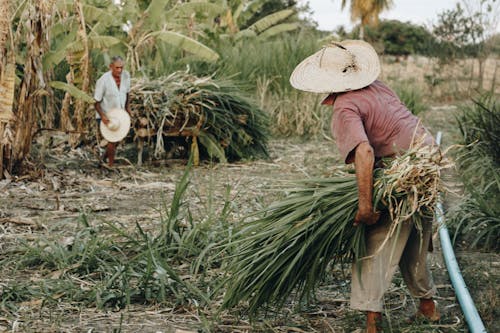 Alongside them the millions of quiet people who go about their life in a modest way, time and time again displaying an unselfish attitude, often unnoticed by human eyes. Each one of them precious, incredibly precious, but hardly ever receiving a well done from any source accept their own conscience.
I am all for learning. I love the process of learning in the various forms it takes. I have never stopped being sent for training to learn new skills that are useful to the charities I work for. I have training and experiences in many fields. In addition I love reading about history and science, especially physics. I love people. I love learning from friends of many different cultures – especially when it comes to food! I have friends teach me to cook dishes from other European lands, West Africa, India, Pakistan and China.
No matter where a person is from, we all have the potential for beautiful unselfish qualities that build others up, or selfish, self important traits that build noone up accept ourselves.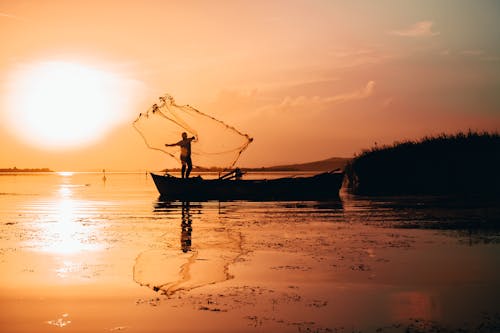 One last point….I have mentioned this before but there is a story I have heard told in a number of cultures. I love it! In some ways it highlights the stupidity of the western way of life and western education. Rather than repeating it again, I am going to include a link to another post where I explained why I think it is so significant:
There's More Than One Way To Skin A Fish
Even now, there are people who are receiving a superior education. They are learning the ways of love, the ways of peace. They are learning to work together with others as a team without seeking their own glory. They are being trained for the future. There is a lot of work ahead. A lot of work. This planet is going to need help to become the paradise that it is supposed to be. But first we have to wait peaceably while the current corrupt greedy state of affairs plays out it's own downfall.
Love goodness, love peace, love creation, love people, love yourself,
love the Giver of Life!
________________
This was my response to a very interesting FANDANGO'S PROVOCATIVE QUESTION:
Fandango's Provocative Question #59