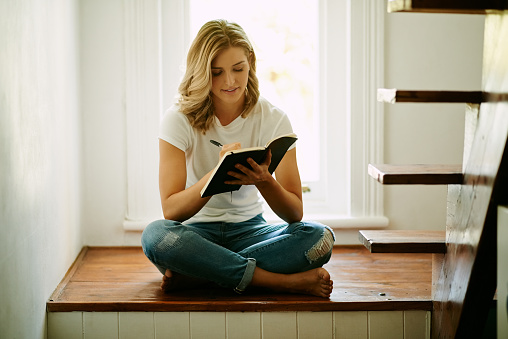 Every year I spoil myself with one item of stationary which I will have to look at pretty much every day for the year to come. My diary.
I am rather fussy about my diary. It will be in and out of my handbag, thrown around, opened and closed and opened again. It needs to last some pretty grim treatment throughout the year. I also want int to be something I like looking at it. I do not want an ugly diary!
So every year I have been paying a visit to Paperchase each autumn to buy an A6 magnetic clip, hardbound, lined diary with two days to each page. Normally they have one harback magnetic Ag diary and it is a thing of beauty – flowers, butterflies or other patterns grace the cover. This year, it is mainly purple and has an embossed owl print all over it.
I love a fresh diary. It is a joy to see those blank pages and wonder what the year head will contain (well – maybe our enthusiasm over the year to come is slightly wilted this year! I think I am getting married in 2021. That's our hope. As to where, how and exactly when, or who will be there with is – none of that is easy to decide right now.