Four years ago, I felt as if I could not go home, because I did not want to see Jack ever again. I was out with friends, and instead of going home, I went to a park, sat on a bench and cried. The next morning I woke up in an ambulance. I don't think I want to think and write about it…any of it. I just want to enjoy my time with Goldfinch. Think of me…right now…in his arms…please be happy for me. 🙂

Will you forgive me for not being to keep up with every writing prompt that has caught my attention recently? I have so many that I have started and are sitting in my drafts folder waiting for me to finish them. Some I am determined to complete at some stage.
I loved the writing prompts in the August Write Away Challenge hosted by Sarah Elizabeth Moore
This is one of the posts I didn't want to give up on:
When I lived in our family home, which for most of my childhood was with my parents, my brother and my two younger sisters (my older sisters are so much older, they had left home to go to university by the time I had started school) I never ever wished to run away. I felt truly at home. There were occasional challenges, but I was blessed to be reared in a haven of dependable love and trust. Here is a photo of happy me…with my hair in pretty much the same state as this morning!
However, I left home in order to be able to work as a volunteer in a part of the country where there were a stack of projects and not many volunteers (partly because the cost of living in that area is so high). Although the first year was hard, because I missed my family and friends up north so much, it did not really take me too long before I started to feel at home down south. I made many wonderful friends and fell in love with the countryside. I ended up living on the grounds of a beautiful stately home and being allowed to roam their gorgeous estate, and because they trusted me, I paid peanuts for my accommodation, which was another fortuitous factor in my volunteer career in the south of England.
Moving to London to become a full-time international volunteer was like a dream. I had a rare opportunity as a single women to be chosen from many thousands who submitted applications. That year there were two single women and sixty single men who met the criteria. Because of the physical demands and difficulties in the various challenging assignments, the number of single men vastly outweighs the number of single women. The physical, emotional, mental tests they put you under are designed to reveal if you really can take on a self-sacrificing role and if you really can be sent anywhere in the world and adapt to any way of living.
It was like coming home…even though I had been happy before. I was happy on a different level. Everything felt right. The routine, the dignity, the rewarding work, the huge numbers of people I saw and worked with. I found I didn't miss receiving wages. My main assignment would be in London, but at any point I could be sent elsewhere. I loved the astonishing variety London life offered. I found that I was thriving in this life-style.
However, as you may be aware if you have read some of the posts that relate to what crushed Caramel, it was here in London, that I faced a challenge the likes of which I had not faced before. It was no joke, though I think a lot of people were laughing. If I can blame anyone or anything…I would like to blame "celebrity culture" and the puerile use of social media.
Sometimes it all feels like a blur, but it was two and a half years at least and it wore me down. The point at which I reached my limit was when rumours started (I think I know who started them) that I was having an affair with a married man, the husband of one of my close friends and workmates. I was devastated (because this is not me).
After my friend and workmate, who was as distressed as I was about the rumours involving her husband, screamed at me within a public building in front of crowds of people, I was called into an office with two directors who were concerned about the incident and wanted to understand what was happening. They mentioned Jack. They knew him well and thought that he and I had gone from a romance to estrangement to bitter jealousy. I refused to discredit Jack. I stood my ground and insisted that he was not to blame (although in my heart, I was certain he was). They made it clear though that they wanted us to sort this out because they could not have anyone screaming in rage in the middle of a reception area were scores of visitors had been appalled by what they had seen.
More than ever, I wanted to talk with Jack and ask why, why, why was he doing this? But all I received for months was glares and grimaces. He made it clear that he was nursing a grudge. A grudge that I could not comprehend. Then that summer, I received some very concerning news about a relative who had become involved in a criminal court case and was featured in the news. That situation deepened my anxiety and stretched me to the limit as I did all I could to help practically. The last thing I needed was abject hostility from a man who was still sleeping in a bed just metres away from my own bed.
So after seeing him frequently and feeling intensely shunned and despised by him…it was that evening when I was going out to meet my friends and I pressed the button for the elevator. The door opened and there he was. His eyes full of disdain.
There was no way I was going to be able to stand inside the elevator on my own with him. So I took a couple of steps back and let him carry on alone. That's the last time I saw him close up. That was the moment I decided I wanted to run away from my beloved home to escape the nightmare.
I enjoyed the evening with my friends, but there was a huge surge of pain and despair that I was hiding from everyone…one of the girls who lived near me wanted to drive me home, but I said I would like to walk as it was still light. And walk I did, but in the opposite direction of home. That was my moment of running away from home. I walked towards the local park. On the opposite side of the park a fairground had popped up that weekend and there was a carnival atmosphere amongst the people I passed on the way to the park.
It was a beautiful summer's evening. It had been one of the hottest days of the year. There were joggers and dog-walkers and teenagers sitting in the grass talking and laughing when I arrived and when I sat down on a bench.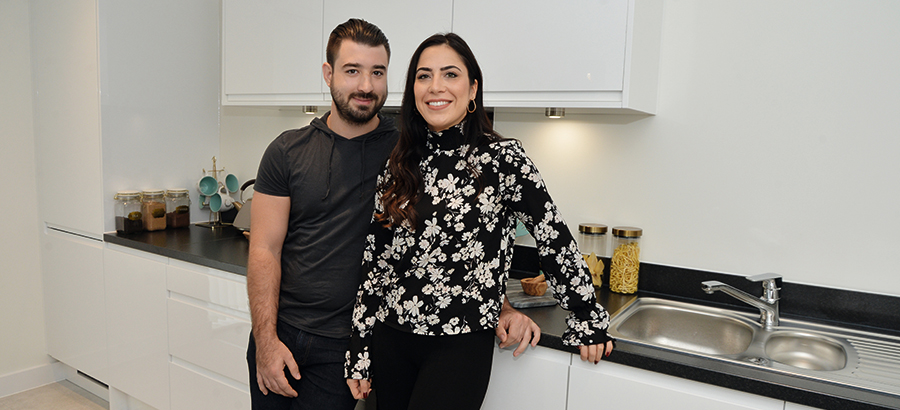 I was so consumed with despair, I did not notice that daylight had fled completely and there was no longer anyone else in the park, until a stranger sat down on the bench besides me.
Here is a strange coincidence about that location. When I went back to that spot some time later (not on my own) I found my front door keys still there. Which was the most strange feeling. I didn't find my missing shoe…navy with a slight frill detail above the toe, but I found my front door keys. They had been lying there undisturbed all that time. Even the police must have missed them. I almost felt as if they had been waiting for me. It was a profound encouragement to me!
Over three years later, I still have not made it back home yet. But I am working towards it!
https://fivedotoh.com/2018/09/22/fowc-with-fandango-number/
https://onedailyprompt.wordpress.com/2018/09/22/your-daily-word-prompt-fortuitous-september-22nd-2018/
https://wordofthedaychallenge.wordpress.com/2018/09/22/carnival/
https://thehauntedwordsmith.wordpress.com/2018/09/22/three-things-challenge-22-sept-2018/