The fabulous Beckie the creator of Beckie's Mental Mess, has nominated me for THE MYSTERY BLOGGER AWARD, as you can see from her post below:
https://beckiesmentalmess.blog/2019/04/08/the-mystery-blogger-award-04-08-2019/
What is the Mystery Blogger Award?
"Mystery Blogger Award" is an award for amazing bloggers with ingenious posts. Their blog not only captivates; it inspires and motivates. They are one of the best out there, and they deserve every recognition they get. This award is also for bloggers who find fun and inspiration in blogging; and they do it with so much love and passion. – Okoto Enigma
Rules
Put the award logo/image on your blog
List the rules
Thank whoever nominated you and provide a link to their blog – THANK YOU BECKIE!
Answer the questions from the blogger who nominated you
Mention the creator of the award and provide a link as well
Tell your readers 3 things about yourself
You have to nominate 10 – 20 people
Notify your nominees by commenting on their blog
Ask your nominees any 5 questions of your choice; with one weird or funny question (specify)
Share a link to your best post(s)
Three Things About Me
I learnt British sign language when I was sixteen, and for around ten years I was an interpreter for those who were deaf. That was mainly when I lived up north. When I moved down south, I interpreted just a handful of times, so I became rusty. But then when I started working in pharmacy, we had a few deaf customers, so it was very useful. I don't use sign language regularly now, but I still find that I sometimes "think" in sign language, especially when I dream. Sometimes Milly and I will have conversations in sign language. (Milly is still an interpreter.)
There was a stage in my life when I had to clean out the tank regularly that was the home of eight stick insects. Those little guys would chomp their way through a lot of foliage and then there was lots of stick insect poop in the tank and shrivelled up twigs that needed clearing out. It was really hard to make sure they did not escape. I had a couple of afternoons when I was searching the kitchen high and low for stick insects. Boy can those things move!
Most of my clothes and shoes are from charity shops. I buy underwear brand new. I also buy work shoes brand new, because they need to fit well and they need to be good quality. Other than that, second-hand is fine for me. There are six charity shops on the high street here and it is not unusual to find beautiful designer clothes with the original retailer's labels still on.
Beckie's Questions
What is your favourite Olympic Event?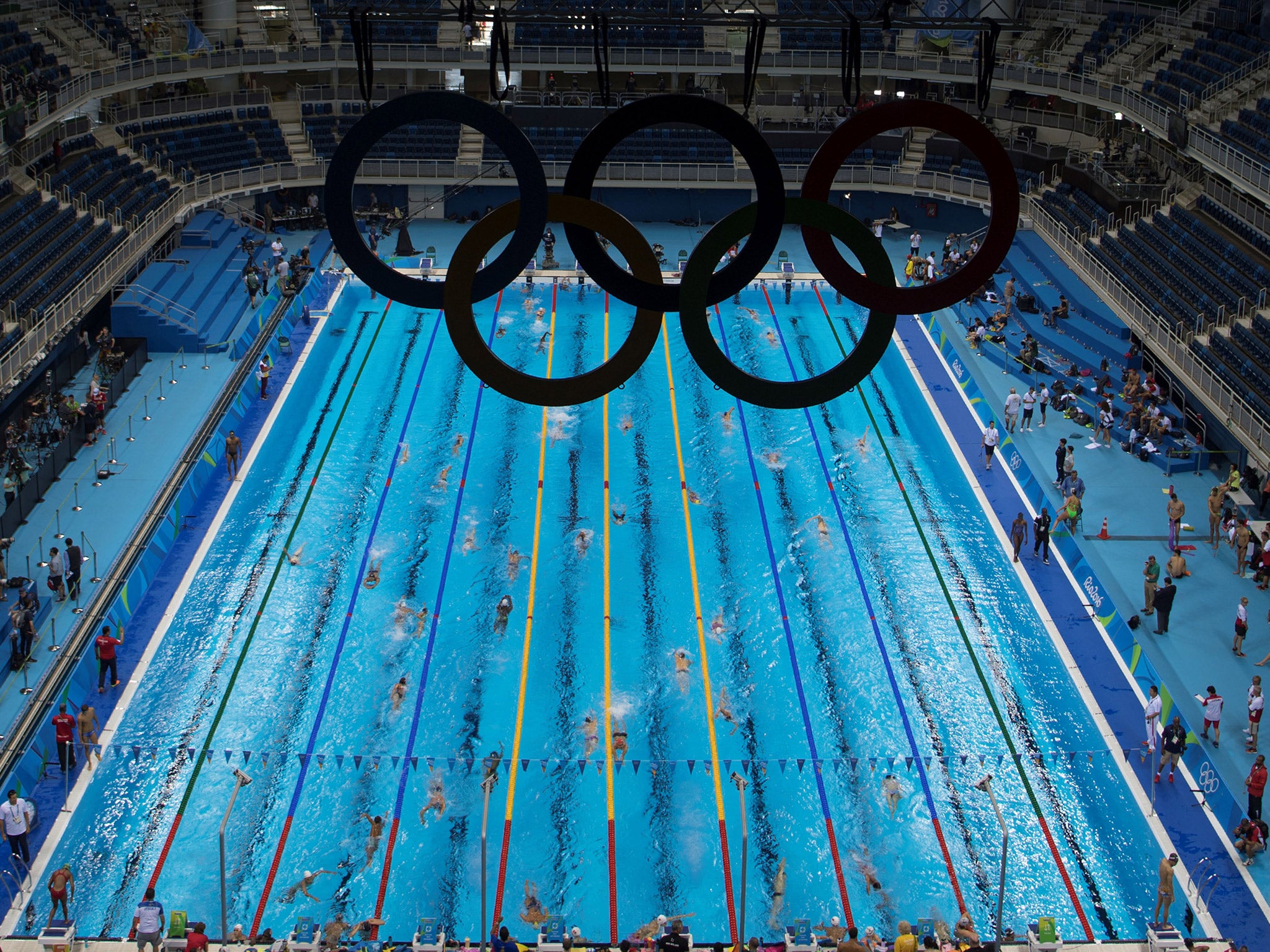 I have to admit, it is a long time since I made time to watch any Olympic event. I am drawn to swimming though because for years my sisters and I were competitive swimmers. And diving too.
I have occasionally seen some of the television footage of the Olympics – I guess some of the running events catch my eye. But it is more the winter Olympics that really divert me – those huge ski jumps, the tobogganing, and ice-skating are events I probably would sit and watch IF I had the time.
What colour makes you happy, and what colour makes you mad… And, why?
My favourite colours make me happy – blues and greeny blues and bluey greens. I like a little yellow and a very little pink. But what makes me happy is colours that compliment each other. I love to see a mix of colours that dance together. There's nothing quite as pretty as a rainbow.
I would not say it makes me mad, but I don't get on well with orange for some reason. I attribute to this to my Dad painting the ceiling orange in the bedroom I shared with my sister Mandy when we were very little girls. Dad felt colours would impact our personalities and he thought orange was a happy colour. Staring up at an orange ceiling just seemed to make me averse to orange.
What is your favourite meal of the day, and what would it be?
I just like food. I love variety. I think my favourites change. At the moment I like dinner time because it signals the end of the day, nearly time for sleep.
Because I am saving up money to go to Australia and I am on an incredibly tight budget, I am going out for dinner at the home of friends a lot and it's great to try other people's home cooking. I am being spoilt rotten by my friends!
I had butternut squash risotto at an Italian friend's home last week which was yummy. I had vegetarian sausage casserole with herby dumplings on Wednesday. I have an invite to the home of a friend from Sri Lanka on Sunday night and I cannot wait to try their cooking.
Non-fiction or Fictional movies, what do you prefer and why?
Here are some of my favourite movies:
If I am going to watch something new, it would need to be in the same ilk as the kind of films above. No swearing, no violence, no occult, no sex. Whether it is fiction or non-fiction, family fun entertainment please. I am just a kid at heart and I do not want to be traumatised.
If a squirrel falls out of a tree in the forest, does anybody hear it? (Hah! I'm running out of ideas for questions here, folks!) LOL!
I always presumed that a squirrel would be like a cat and manage to land on it's paws unscathed. I think squirrels are so cute.
Questions For My Nominees
WHO IS THE FIRST PERSON YOU WOULD TELL ANY GOOD NEWS TO?
DO YOU HAVE A GARDEN WHERE YOU LIVE?
WHAT DO YOU NORMALLY EAT FOR BREAKFAST?
DO YOU WATCH THE NEWS/READ NEWSPAPERS/NEWS WEBSITES?
WHAT WAS YOUR FAVOURITE TOY/GAME WHEN YOU WERE A CHILD?
My Nominees