We all face challenges in life. We learn, we grow, we are better for it, we share our experience to help and inspire others. Most of those challenges are just a little bigger than other challenges we have faced before. But sometimes we face challenges so enormous they knock us flat. They may seem to change the course of our life and who we are as a person.
Beckie, the creator of Beckie's Mental Mess, hosts a series entitled "WORKING ON US". The theme for this week's "WORKING ON US" is "REJECTION AND OVERCOMING REJECTION".
November 6, 2019 "Working on Us" Week #22 Mental Health Blogging Community-Mental Health Series, Topic: Rejection and Overcoming Rejection
In what has turned out to be a three four five part series, I have been responding to Beckie's chosen theme for this week. It turns out I have had quite a lot to say about the subject of "REJECTION". These previous posts explain the challenges I faced:
This post is going to concentrate on how I overcame the challenge of REJECTION. But first of all, I will explain what it is that forced me to face just how overwhelmed I was with a situation that had drained me.
Jack and I were still living in the same block of apartments (but in different apartments). He and I were estranged. Looks, glares, grimaces were all we exchanged. When I looked at him, I just felt pain. I was convinced he hated me and had caused others to shun me. One night I was out with friends, and I did not want to go home. I had seen Jack four times that day already, including just before I left the flat to meet my friends.
I REJECTED the offer of a lift home from a friend who had a car. Instead, I walked to a nearby park. It was the middle of the summer, so it was still light. It was one of the hottest days of the year. There were joggers and dog-walkers and teenagers sitting in the grass talking and laughing when I arrived and when I sat down on a bench.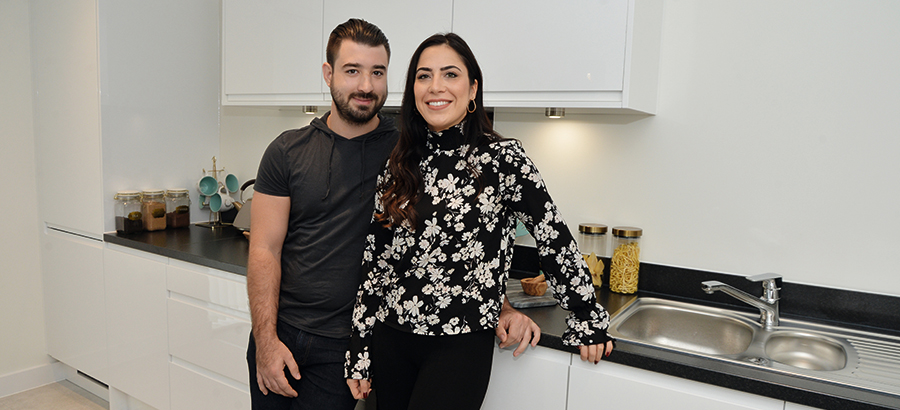 I was so consumed with despair, I did not notice that daylight had fled completely and there was no longer anyone else in the park, until a stranger sat down on the bench besides me.
I choose not to write about the details of what happened that night, but it was bad! No woman (or a man of course) should ever be terrified in that way. It's a horrendous violation of you as a person. Awful awful awful. I still remember the blows to my head that came before my next memory. Waking up in an ambulance the next day. That first day in hospital was horrible. So many people asking me questions about what had happened. All I wanted to do was sleep and cry and sleep. But I didn't feel as if they would let me. Questions questions questions.
I have already a number of posts about the strangeness of that week. I don't want to relive it all now. I was so frightened. I felt I could not go back to my home in London. I couldn't go back to the situation that had been causing me so much stress. Instead I fled. My sister helped me. I left hospital and we drove straight up to the north of England.
I hate to remember the messages I was receiving on my phone. People did not know what had happened to me of course. They would never have sent those horrible messages if they knew, I am sure of that. I ended up turning my phone off.
I had access to counselling services. My sister thought it would be very helpful to avail myself of these provisions. It was ok. I was in shock. There was one young woman who was easy to talk to. But she couldn't come all of the time. Some of the others who came were really provoking. They all agreed very quickly that I was still more upset about the "bullying" (that's what they called it, although I had never thought of it that way before) than I was about being raped and beaten up.
One woman kept on saying to me, "life is like a book, you finish one chapter and start a new one". She wanted me to make new goals, go to university, get married, have children, become a rocket scientist – it didn't matter what – she just wanted me to accept that a part of my life had ended and I had a lot to look forward to. There was another woman who kept on telling me every cloud has a silver lining, that everything happens for a reason, and that I should view what had happened as an opportunity for something exciting.
There was a counsellor who seemed obsessed with "karma". Am I allowed to confess that I had an unusual desire to throw my lemonade all over her? Would that have been karma paying her back for talking so much nonsense? Then there was the guy who just kept on going on about cavemen. What ever I said, his response was, "well, when you think about cavemen…", which frankly was baffling. I REJECTED all this shallow meaningless advice which was not helpful to me at all.
The last counsellor who ever came to my sister's home really provoked me. He came very late. His first words were that the morning had been hectic for him, meaning he had not had chance to read my notes. But I couldn't help but notice that he had clearly found the time to have at least one cigarette. He reeked of tobacco. He walked in with muddy boots on. My sister had cream carpets. I asked him to remove his shoes (it's a house rule – everyone else did it automatically). He said to me "I prefer to keep them on, if you don't mind." He walked into the cream carpeted living room (leaving a trail of mud, and commented that the pale colour of the carpets was impractical) and sat down on the sofa, asking if I could put the cat out because he was allergic to cats. Then he told me "tea with milk and two sugars".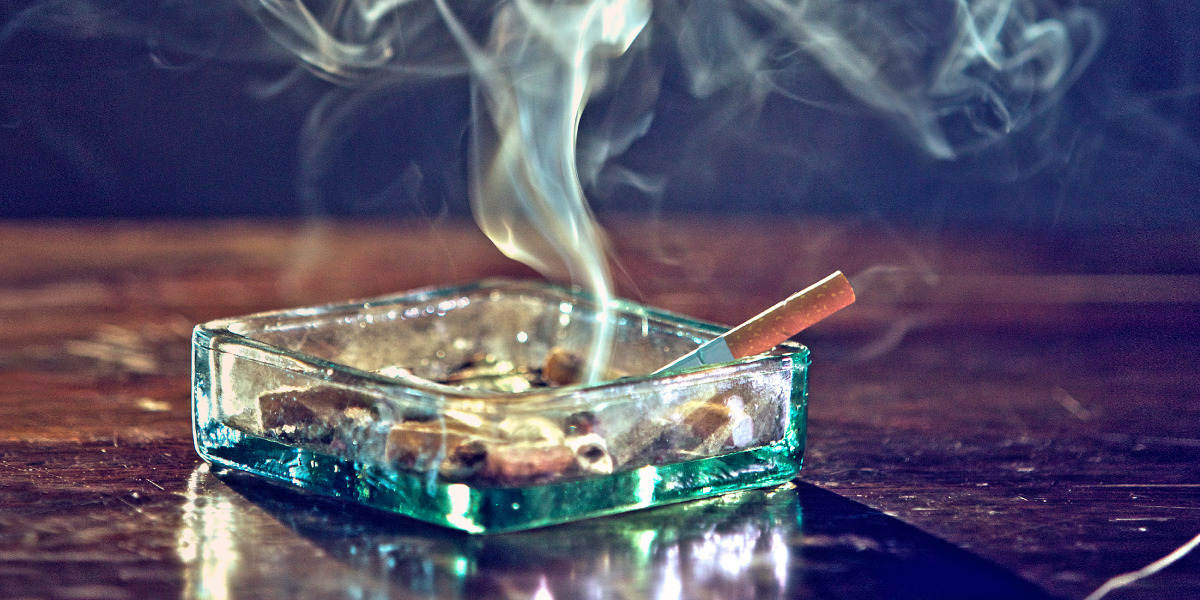 After fetching a drink for him, I sat down on the other sofa. After taking a huge gulp (I also had to point out to him the coasters, as he had placed the china mug straight onto the wooden table beside him), he asked me, "On a scale of one to ten how much do you want to kill yourself?" My instant response was something along the lines of, "You come into this house stinking of tobacco and you ask me a question like that? You are the one who clearly have no respect for the precious gift of life." After I evicted him from my sister's home, I rang the counselling services administrator and asked them not to send anyone else ever again. I was fuming. Mate! You should have read my case notes. I REJECTED services which had the potential to be very helpful to me. A good counsellor is a treasure. A bad counsellor has the potential to frighten you away from supportive services.
That year was tough. I had my family, which is great really. I can't bear the thought of some people facing huge trials without a supportive family. Nonetheless, it was a year of frustration for many reasons. I was moving around to stay with different family members, because I didn't want to become a burden to anyone. After three months, I felt bad that my family were supporting me. I went to the local Job Center and explained I would like to find a part-time job, maybe just a few hours a week, to be able to contribute something to my family.
All they wanted to do was to sign me up for benefits from the government. It was explained to me that really to get their help to find a job I need to go through "the system". Their priority was getting me to fill out a bunch of forms to get some money paid to me and then I would be assigned an advisor to help me find work. When did it become so complicated? Anyway…I did what they said.
I had some further complications after my head injuries. I was in and out of hospital repeatedly. My brain kept on forgetting the importance of breathing. I had repeated blackouts and falls. When I was out of hospital, I was also using the internet to try to find work. Most of the part time jobs I applied for online, I never heard back from. My applications were ignored or REJECTED. It was disheartening.
One I applied for replied immediately. It took me an hour to get to the site by bus. On entering the building, two security guards searched me and removed my handbag which would be locked away until after the interview was over. I was incredibly nervous. It was one of the experiences I had which made me realize how raw my nerves were and easily overwhelmed I could become bu situations I found threatening. These men were rather rough and ready.
I went in to what turned out to be a group interview. The guy made the place sound like a farm – with us as the animals. No, that is not really fair. I am sure farmers would treat their animals better. Amongst other things, he said that toilet breaks are not allowed during your shift. I sat there mortified at what I was hearing. I raised my hand and asked something along the lines of "if toilet breaks are not allowed – are we just to stand there and wet ourselves? Is there a clean-up team who might assist in cases of bladder weakness and the resultant yellow puddles beneath our feet?" At the end of the interview, he told me that it was obvious I was a princess and that this place was not for me. In this case it was a REJECTION I was relieved about!
When I was eventually appointed an advisor to help me find work (which was roughly eight months after I was attacked), the guy did not seem to comprehend the term "part-time". I explained I had not worked for eight months, and that before that I had been the victim of a crime. He just kept saying work would be good for me. I kept on insisting I needed to build up. I didn't want to end up in a job that left me completely exhausted. I just wanted to contribute to the household expenses for my family. He wanted to help me draw up a CV/resume. I already had a stunning CV. I showed him my CV, my references and explained the long list of skills I had. He said there was nothing he could do to to help me. His role was usually helping people write down lists of usable work experience and put together a CV – tasks I was perfectly capable of myself. I had already applied for around three hundred jobs throughout the North West of England by that point. The lack response was demoralising. He referred me to another agency.
Weeks later I had my first appointment with them. Hopeless! I ended up with a full-time job offer in a hard-to-reach part of Manchester. It would have taken me two and a half hours to travel there by public transport. I was so disheartened. I found myself a job in London. A live-in housekeeper job. The advert said they only needed ten hours cleaning a week.
Well…that turned out to be another challenge. I wrote a series of posts about the difficulties I had there. Amongst which were my boss exposing himself to me, repeatedly making inappropriate physical contact with me, making suggestive comments, name-calling, body shaming…I gave my noticed in after two weeks. I have never wanted to REJECT what someone was offering me more in my life!!!
I was able to find another part-time live-in housekeeper job. But they were unrealistic about the amount of work to do. It was far more hours than I was capable of at that time. I was working sixty hours a week for them (they had advertised the role as twenty hours a week). I had an accident at work, my head was injured. My face became badly bruised. I had to go to hospital. When I was discharged they told me I should take a few weeks off work. The family really needed a house-keeper. So I left, fleeing to the north of England again, bitterly disappointed that my attempt to get "back-on-my-feet" had failed.
I kept on applying for work and trying to find accommodation in London. Amazingly, I was recommended to my current landlords. Here I am three years later in a beautiful home, in a very expensive part of London. I feel safe. Two huge gates hide my front door from the rest of the world. I work part-time for money and the rest of the time I have been able to slowly increase the time I spend as an unpaid volunteer working for charities. My physical circumstances have improved. The number of times I have had to go to hospital due to breathing difficulties and bruising all over my face has decreased.
I have been fearful though. The REJECTION I faced from Jack and my peers had a huge effect on the inner me. The effect on my emotions and feelings was immense. I was in danger of losing "me". I was fearful of what people thought of me, what they were saying about me. It did not take me long to realize that most people thought I had left London in shame. They thought I really had been having an affair with a married man. People have seen me and not been very nice to me. I have been in the same room as Jack and literally fled in fear because I couldn't face seeing him.
However…the good news is: things have gradually got better. How have I been able to overcome some of the feelings I have had due to a challenge that felt like an enormous REJECTION of me as a person? The next part will explain how Caramel has been able to OVERCOME REJECTION.