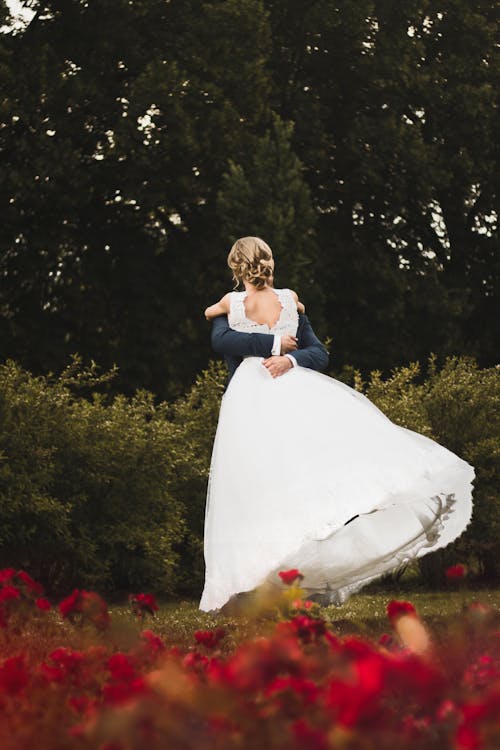 I am sometimes surprised at the posts I find in my draft folder – I started them, but perhaps because I was falling asleep after a long shift at work, I did not finish them.
This post had a title, an image and a YouTube video…and nothing else. I started writing it a year ago. Well, a year ago, Jack was in Africa – and he was loving every moment of it because he knew that the UK was in a National Lockdown. He and I were emailing and talking on the phone. But phone calls were never great. I could hardly make out what he was saying.
Yet one day, I do remember him using the "m-word". It was strange at the time because we had only been going out with each other for around six months. Our families/friends had only known since the very end of the 2019. We had been to two large public events at the start of 2020 and a handful of small outings with friends to restaurants, but mainly to the homes of friends for dinner invites.
At the time I thought he was crazy. He had just left the country. Now he was saying the "m-word" on the phone. I could not take it seriously.
The follow up to that was an email from Jack in which he mentioned the "m-word" a few times. He was using expressions like "when we get married". It was the first time Jack had been so outspoken about his hopes for the future.
I don't think it was the very first time the word was uttered. Before the disastrous situation that developed between 2012-2015, people used to tease us about the two of us getting married one day, actually our friends used to tease us. But that was obviously at the very tame end of the scale of the damaging things that were said to us and about us. I remember that during some of our difficult conversations in the autumn of 2019 when Jack and I spent a lot of time alone, I remember saying that it made things so awkward that people kept on saying that when nothing, absolutely nothing had been said between Jack and I about any kind of romantic interest.
Jack has this tendency – and it is in equal parts lovable and sometimes frustrating – of shrugging his shoulders and saying you can't control what other people think and say. I have always found it hard to understand, but he has had to deal with this challenge for years of an invasive level of interest in his personal life from strangers, and he does not respond to it aggressively. He just gets on with it. I found it immensely challenging to be thrust into this situation without any say.
Well…this post has made me reminisce. It is a year ago since Jack became serious in his use of the "m-word". At the end of October he formally asked me to marry me, well informally actually. We were in his new house, which we had been cleaning up and making more "liveable". Jack asked me to be be his wife, and I agreed. Since then, it is an ongoing source of comedy between us as to when and how our marriage will take place. A wedding with only six people suits me! But not Jack! It doesn't matter. If I had my way….we would wait until after the end of corrupt governments and commercial institutions. It would be lovely to have a simple wedding and a picnic style reception in a clean peaceful earth.