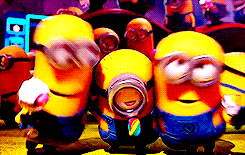 Well….I logged in a couple of hours ago to see a little note from WordPress to say it is three years since I started this blogging malarkey!!! April 29th 2018!
Three years!!!!!!!!!! Where does the time go? But what a time we have had hey!!! We are talking THREE NOVELS and ONE POETRY BOOK in that time! We are talking TWO GREAT BLOGGERS' BAKE-OFFS! We are talking about more than ONE HUNDRED SONG LYRIC SUNDAY POSTS. We are talking about a lot of SHARE YOUR WORLD POSTS (sorry I had to take a break when working for the NHS started to heat up!), FANDANDO'S FICTION CHALLENGE or FANDANGO'S PROVACATIVE QUESTION posts, and when I used to have more time boy did I love taking part in the amazing blogging challenges from RORY – AKA A GUY CALLED BLOKE!!! Amazing fun!!!
What else has happened in three years? Well….when I started this blog, Goldfinch was romancing me and I was so head over heels in love. What a joy it was to write about my gorgeous Goldfinch. How happy I am to have those posts to bring back all the memories. But of course Goldfinch went back home to Australia. Who could forget that I went to Australia to visit him back in the summer of 2019? But then amazingly….miraculously….I crossed paths with Jack at the end of August 2019 and not long afterwards he called me. The pain I had felt for the previous four and half years was a topic I had previously written about. I know it confused some of you….but Jack and I started spending more time together and it was not long before he told me how he felt.
Then there was 2020….and I know it was not such a great year. But one of the highlights has to be – Jack asking me to marry him! What an amazing three years it has been!!!
Thank you so much for all the fun, all the encouragement, and all that you do to contribute to a super lovely blogging community and….all you do to making this world kinder. Because at the end of the day – this platform WordPress is a great place to share kindness!!!