I am trying to emit sunshine rays….but the block editor is making it hard for me to be all sunshiny! Why is it such a pain? I think these longer posts are especially taxing. A lot of time, patience, frustration and wine went into the production of this post!
Most of you will know Racheal, the creator of Racheal's Novels, as a great fiction writer (I have a review of one of her books coming up soon). Well, she has also nominated me for THE SUNSHINE BLOGGER AWARD, aso you can see from her post below:
https://rachealnovel.wordpress.com/2020/08/08/the-sunshine-blogger-award-2/
The Rules…
Thank your nominator.
Link or ping the post back to them.
Display the picture on your post.
Answer their questions.
Provide questions for the nominated people you choose.
Questions From Rachel
What was your favourite toy as a young child?
If your house was on fire, which three items would you save?
I think the one I would go for immediately is my grab bag.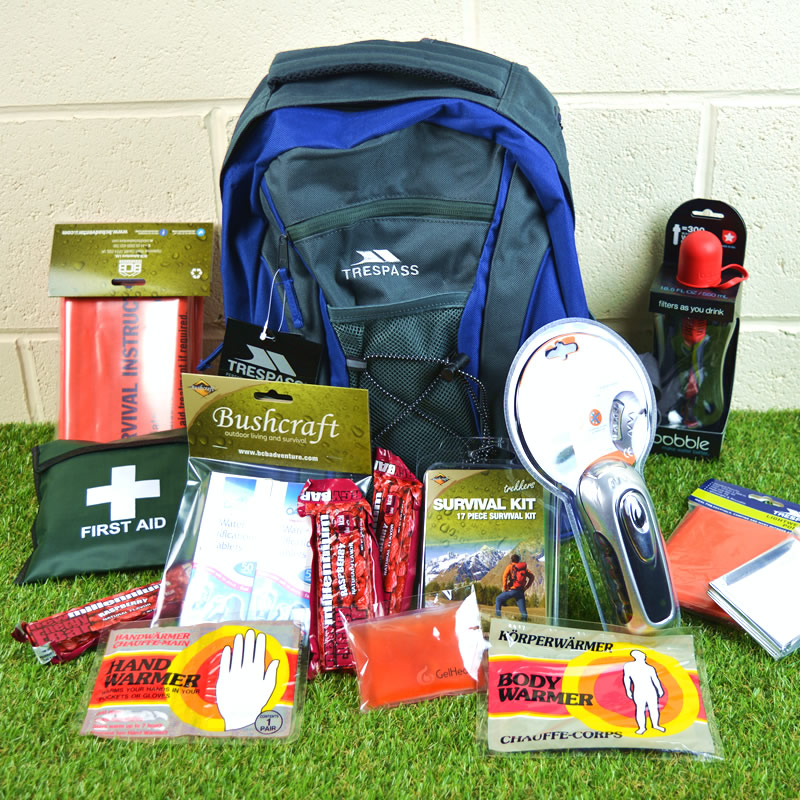 My father has prepared us for the possibility of an emergency or unexpected serious event like a natural disaster. He has always warned us we have no idea how quickly a serious event can develop, weather it be a natural disaster or some kind of political uproar that became inflamed into violent conflict. We all have grab-bags, which is of course one of the things I would hope to be able to take with me if I have to evacuate home because of a natural disaster.
What do we have in our grab bags?
Photocopies of important documents like a passport, birth certificate, driver's license
Bottled water and non-perishable food. (Every year we check the food in our grab-bags is still in date)
First aid kit
Wind-up torch
Wind-up radio (not to listen to my favourite tines)
Some cash
A list of important contact details and phone-numbers
Waterproof jacket
Several pairs of clean underwear
A little purse with a fold away toothbrush and toothpaste and soap in it
A tiny fold up microfiber towel that opens up to be the size of a bath-sheet
So I hope that my grab-bag counts as one item (despite everything that is inside it).
That allows me two other things.
Ooooh…
I am normally a bit of a technophobe. I have one of these little Alcatel phones at the moment – mainly it stays in the bottom of my handbag for safety reasons. But in all honesty, I think it might be a useful thing to grab. At least so I could let my family know where I was etc.
I would probably want to grab my hiking boots. I don't want to find myself stuck without a home without some decent footwear.
How tall are you?
I am five foot eight inches tall.
What are your biggest fears?
I think my biggest fears relate not to me but to those I love. I know have been through some of my worst nightmares and come through the other side remarkably well. But I fear somebody I love experiencing intense stress or trials and doing something drastic.
Communicating with your loved ones regularly is important. I think that loved ones should know that if they were ever in trouble, you would be there for them. I want them to know that if ever they faced overwhelming stress, I don't want them to feel alone.
That is especially important to me because for some bizarre reason I held back from telling my family about how much stress I was under due to the malicious gossip that was being spread about me. They knew a little of what was happening. They knew there was some tension between Jack and I. But they did not know the scale of the torment I received because of him. I don't know why I let myself become isolated, which made my suffering worse. I knew my family loved me. But for some reason telling them that people I knew and complete strangers were labelling me a slut, a whore, and worse was something I could not do.
I don't want any of my loved ones go through something like. I want to be there for my loved ones whenever they are in need.
Are you more introvert or extrovert?
Extrovert. I love singing, dancing, laughing, jumping, skipping, splashing in waves.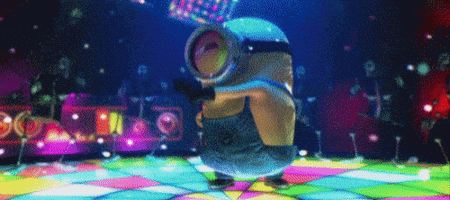 I am only ever quiet because I love people and I to encourage them to join in the fun! As an extrovert, I have had to learn to let other people flourish and make sure I do not let my exuberance and energy make other people withdraw. A party is not a party unless everyone is having fun!
What was your first pet?
The first pet I really remember was our tabby cat. I know we had others (my brother had birds, I believe we had a rabbit) but I was too young to remember them. But I remember our little tabby cat very well.
She was actually our next door neighbour's cat. They moved away and left her behind. So my parents started feeding her and she moved in with us. She was so small, throughout her life. But she was also very effective huntress.
We adored her – we really really did!
Who is your role model?
I have many. My parents primarily – they are wonderful. So balanced, so wise, so sweet and kind, so cheerful and fun-loving, so hard working and energetic.
But I have other role models too. Since I began working with charities I have met some incredible people. Many of them have given up lucrative careers to work on an unpaid basis for charities. I have always found their joy and practical wisdom inspiring. They are a continual reminder to me that life is not about what you as a person possess…it's more about what you give.
Who is your closest friend, and what do you love about them?
Jack has become my closest friend, especially during the course of this year.
If you have been paying attention to anything I have written about Jack and myself, you may realize that nobody else has made quite such a massive impact on my life (!!!!!!!!!!!!!!!!!!!!), but after everything we have been through, my relationship with him is wholehearted.
My Jack – my heart is full. I feel as if for the past year we have been becoming intricately woven together.
So many of my other friends who I am close to I have not seen for many months. We have kept in touch on the phone and via email, but it is strange.
My best friend Marta moved abroad a couple of years ago. I miss her immensely. But because of Brexit, the company her husband worked for relocated.
What is your favourite quote?
There are lots of quotes I can think of that I like. I like them for different reasons. Some of them I find personally meaningful. Others because I think they are clever. Others because they conjure up such a vivid picture, they are hard to forget.
A friend of ours said on the phone last week: IT AIN'T OVER UNTIL THE FAT LADY SINGS.
It made me laugh because we were discussing some of the plans we have had to put on hold for training volunteers until we work out more details. Basically, lots of volunteers can tune in to a training session remotely, via zoom etx. However, some of older volunteers and others do not have the internet or electronic devices. So, we are looking for a safe venue where we can invite them, assign them seats spread out from each other etc.
We are planning on using a lot of older volunteers in the training program They will share some of their wisdom with younger volunteers about how to keep life simple materially and how to enjoy life in stressful times. There is also going to be some comedy in the program, something Jack is working on with some of his close colleagues.
Anyway…we thought we had found somewhere suitable, but because government guidelines were tweaked again we had to find an alternative location. It's a headache.
Anyway, we had a conference call about this headache of trying to organize this training session (the headache is organising a safe venue for the volunteers who are not connected to the internet) and suddenly one of our colleagues said: "IT AIN'T OVER UNTIL THE FAT LADY SINGS". Jack immediately responded, "Melody isn't fat, she is cuddly".
He made his own cups of tea for the rest of that day!
Do you have a garden?
It's not my garden, but there is a garden here at the property where I live that I am allowed to enjoy. I usually do that when the family are away though. I would not want to become annoying to the family by encroaching on their enjoyment of their space.
I have a sweet little courtyard with a table and chairs that I am very content with.
What makes you feel happy?
Lots of things make me happy…creation, family, friends, the volunteers we work with, food, music, ironing, beautiful days with people I love…aaaaah! I'd be happy if I could perfect collages in the new block editor…but still no!
Questions For My Nominees
WHAT IS YOUR FAVOURITE TYPE OF CANDY OR SWEETIE?
WHO OR WHAT INSPIRED YOU TO START A BLOG SITE?
IF MR PERFECT WAS TO WHISK YOU AWAY ON A SURPRISE TRIP TO A CITY BREAK – WHERE WOULD YOU LIKE IT TO BE?
WHAT IS YOUR OWN FAVOURITE POST FROM YOUR SITE OR THE ONE YOU WOULD RECOMMEND READERS CHECK OUT FIRST?
DO YOU ENJOY CAMPING OUT IN THE GREAT OUTDOORS?DO YOU HAVE A FAVOURITE ICE-CREAM?
FANCY DRESS PARTIES – WHAT HAVE YOU DRESSED UP AS?
WHICH SONGS WOULD YOU SING IN THE SHOWER WHEN YOU THINK NOBODY CAN HEAR?
DO YOU EVER FEEL DISCOURAGED ABOUT BLOGGING?
WHAT DO YOU DO TO KEEP YOURSELF MOTIVATED?
IF YOU WERE A TOURIST VISITING LONDON – WHERE WOULD YOU LIKE TO VISIT?
My Nominees
Dianna Gunn – Spoonie Authors Network
Angela Umphers Rueger – The Abundant Heart
ginnybartolone – Maybe there will be cupcakes…
Phil Wayne – The Movie-Addicted Librarian
micheletrutyDelightfully – Quirky
Greg Forrester – Bandit Fiction
Marcosolotravels – My travel diaries