https://sparksfromacombustiblemind.com/2020/07/20/share-your-world-7-20-2020/
Questions
Where Do You Not Mind Waiting?
WHERE? If I have to wait, it's not the timing that matters to me, it's the comfort factor and having something to distract me. I can wait in the warm, sat in a comfy chair, and preferably with a book…for as long as you need me to.
Once I was stood up. Where had he told me to meet him? He said he would pick me up outside the train station. I had passed through the ticket barriers, so when he wasn't there, I could not go back in and wait in the warmth of the waiting room. No, I was out in the cold. It was the end of October. It was cold. It was dark. When I used the payphone to call his number, there was no answer and his voicemail was not functional.
I was wearing stilettos, a pretty dress and a thin coat. Guys were leering at me and asking me if wanted to go home with them. I did not know that area at all. I was shivering. I bought a hot tea from a kiosk outside the station. I drank it to warm myself up. Then I needed to go to the bathroom. But they would not let me back into the station to use the ladies unless I swiped my ticket. That meant going home and giving up on him coming to take me to the restaurant where he claimed he had a table booked.
Eventually I gave up on him. Over three hours after he said he would pick me up from the train station! I passed back through the ticket barriers used the bathroom, then boarded the next train homeward bound.
When I reached home, there was an email from him explaining why he had decided to cancel the date. He sent that email around an hour before we were supposed to meet. He knew I did not have a mobile phone. Anyway…I cried. Then I sent him a very gracious message. I think he was very surprised I was so nice about it.
I also think that being sure that the person or event you are waiting for is DEFINITELY ON THE WAY makes a difference. But if you start to doubt, or lose hope then you start to feel like giving up. That's what happened with Jack. I was battling to keep my belief in him. Others were telling me to give up on him. The passing of time for me was torture. I wanted to believe that eventually we would be at peace. In hindsight, we needed that time to heal and grow before we could move forward.
All I can say is…I am so glad I waited for over four years (which truly felt like a lifetime!) for Jack to make contact and make peace!!! Once the person or event you have been waiting for finally arrives, you forget how long you had to wait. The sense of relief and reward is immense.
What Is In Your Fridge Right Now?  (you're not required to give a comprehensive list)
Oh…ok…let's have a look then!
TOP SHELF:
a bottle of sugar free lemonade
a box of 6 eggs
two blocks of Feta cheese
half a block of Parmigiano Reggiano
a tub of my homemade pesto
a tub of soya cream
a tub of single cream (for Jack)
a box of with all of my nail varnishes
a tub with a tropical face mask inside it
MIDDLE SHELF
two packets of vegan cheese
a bowl of red fruits salad (Jack made it for us – isn't he a gem!)
a bowl of home-made hummus
a jar of mayonnaise
two cartons of lacto-free milk
a packet of coffee granules
leftovers from the meals I prepared for Jack and I over the last two days – a tub of veggie soup I made and a spanish tortilla
DRAWER
a cantaloupe melon
two red onions
a white onion
two carrots
rocket
parsley
mint
kos lettuce
bell peppers
half a cucumber
some celery
chillies
spring onions
a few charlotte potatoes
DOOR
four eggs
half a tube of tomato puree
goat's butter
a jar of tahini
a jar of harissa
a jar of fruit chutney
a jar of lemon marmalade
a jar of black olives
open bottle of sugar free lemonade
a bottle of white wine
a bottle of rose
a carton of lacto-free milk
a bottle of elderflower cordial
I have to say…I am pleased you asked me today about my fridge…it is looking pretty healthy at the moment! I just re-read your question Melanie – you said we are NOT required to give a comprehensive list! I didn't notice the word NOT!!!
If You Could Only Speak One Word Today, What Would It Be?
THANKYOU
(Which technically is two words – I know! But THANKS makes less impact.)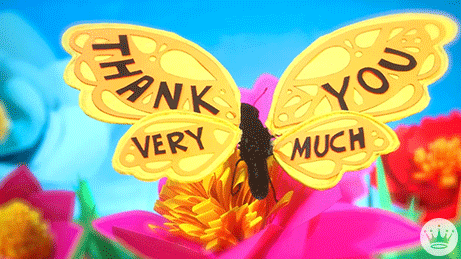 Would You Rather Be Trapped In An Elevator Full Of Men With BO Or Three Soaked Dogs?  (this is with the codicil that C-19 doesn't exist)
Are we talking about smells here?
If I am going to be trapped in an elevator…which could potentially be for hours, I would choose the dogs. Wet dog is a horrendous smell. I love the way a wet dog does not realize the stench it is emitting, and they bound up to you all like, "Come on, don't you want to play with me?" But as they dry off, the smell lessens. As a housekeeper, the worst of smells was wet football boots, which we always described as intense eau d'wet dog.
When it comes to BO…it's not nice, but because I have worked in healthcare for many years, my nose has adjusted to all manner of human generated smells. However if we were trapped for a long time, and the elevator was full, I suspect the body smells would get worse.
---
An Attitude of Gratitude
Please feel free to share something good about last week.  
The highlight of last week was undoubtedly….
I am so grateful to all the wonderful WordPress bloggers who made it a very special blogging party. It was colourful, energetic, musical, and delicious international family fun! It was an absolute joy to be a part of!
https://crushedcaramel.wordpress.com/2020/07/20/thank-you-for-a-perfect-day/