It has been a hard year for so many of us. In one way or another, we have all been anxious, stressed, confused and afraid by the events of this year.
That's why this weekend has been an absolute joy for us! Thank you all for a perfect perfect weekend! WordPress bloggers and writers and all those who joined us for the weekend have made us forget so many of our worries and look forward to great times ahead.
For our final post, we are featuring the PICNIC creations of our 2019 STAR BAKER, Sheree, the creator of View from the Back. Sheree certainly knows how to picnic!!! This is the post she published sharing with us the contents of her PICNIC basket:
https://viewfromtheback.com/2020/07/16/the-great-bloggers-bake-off-2020-part-ii/
And you really do need to visit Sheree's post…there are so many amazing PICNIC snacks…I did not know which to show in this post! I hope you had chance to see Sheree's STAR BAKER (2019) interview. If not, head on over, it is great!
What a great day! What amazing BAKES and PICNIC creations. We have seen some outstanding talent and we have drooled throughout the parade of photos sent in by our superb bloggers.
I want to say a few THANK YOUS to some very special bloggers who behind the scenes have been supporting THE GREAT BLOGGERS' BAKE-OFF 2020 SUMMER PICNIC to make it something very special. The first person I would like to thank is: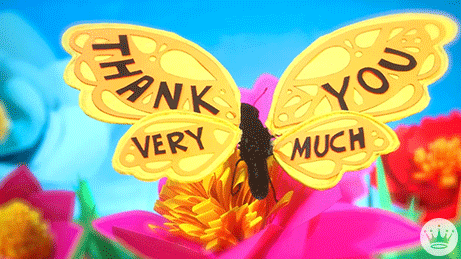 …to all of the GREAT BLOGGERS who were busy in their kitchens BAKING and making PICNIC treats! We are absolutely thrilled with the array of photos we received, and totally stoked that so many of you took part! You are all THE BEST!!! I know some of you have had huge health challenges of your own recently. I also know from your own blogging posts that many of you have lost loved ones during this year's pandemic and may have been anxious and stressed about finances and the safety of your family during recent months. We are so glad you took some time out to get involved in THE BAKE-OFF…it is overwhelming to see the PICNIC FEAST you all helped put together.
Thank you for making THE GREAT BLOGGERS' BAKE-OFF 2020 SUMMER PICNIC such a spectacular weekend!!!!!!! We are so proud of you! Remember this important rule essential in blogging and in life in general:
"IN A WORLD WHERE YOU CAN CHOOSE TO BE ANYTHING YOU WANT – BE KIND!!!"
Sorry about all the teasing Gary!! You are awesome!!!