When Jack and I were flatmates years ago, we both had a habit that many of our friends and colleagues picked up on. Bananas! We collected them. I should probably explain what I mean by the term "collected"…we didn't actually buy them.
We would be seen out and about carrying a bunch of bananas. There are a number of photographs around where we happen to be clutching bananas. Of course, it wasn't long before he came to be known as Bananaman, and I came to be known as Bananagirl.
There would end up being an excessive amount of bananas in our kitchen. So I began making banana cake, which was very popular with everyone who visited our flat (we had a lot of visitors). Jack loved my banana cake.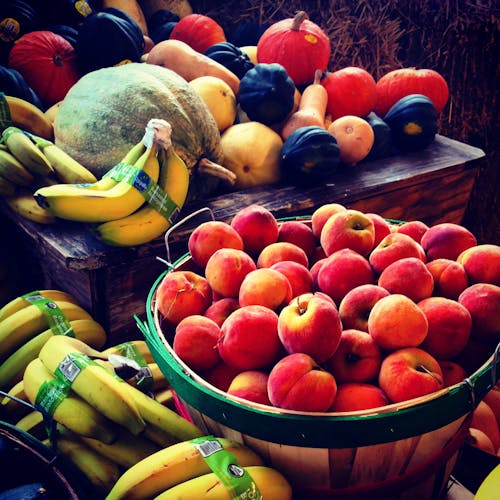 Anyway, we were out on the High Street the other day and we walked past a shop that has a large variety of organic fruit on display near the front door. We picked up some bananas. Too many bananas. He said he would take some home with him, but he didn't. So I ended up with more bananas than I could possibly eat in my fruit bowl.
So I made a banana cake! He loved it! I am so pleased I can do these things again for Jack. I have missed him. Those four years of not being able to make him cakes and cookies were a sad time for me.
I love than Bananaman and Bananagirl are back together, hoarding bananas and eating banana cake. It makes me so happy!