It's shortly before Christmas, and Robin, Annabelle and Chris are still guests at Stephen and Fiona's London house. This is a day that brings back memories for the Grainger family.
These are the previous parts of Annabelle's story:
The weekend in London passed pleasantly. Annabelle emerged outdoors with the others. The streets were busy with last minute shoppers rushing around, but Annabelle was glad to see London lit up with Christmas lights. She was still finding her energy was depleted quickly. Robin assured her that his parents understood she needed to rest more than usual.
Annabelle was not looking forward to leaving London. The family would travel down to Inkpen on Tuesday 22nd December. She had sat down while they were still in London and worked on a list of things that she wanted to do both before and while she was in Inkpen. Her therapist had prompted her to draw up the list. One of those tasks was that she wanted to make a Christmas dessert for the family dinner on Christmas Day.
Fiona asked Annabelle what she wanted to bake, and Annabelle showed her the recipe she had brought over with her. She explained to her mother-in-law why it was so special to her to be able to make it. Fiona offered to help. At her encouragement, Robin took Chris into central London for some site-seeing.
"I'm pleased she is spending time with my mum. It will be good for Annabelle, I am sure."
Chris nodded, "Your folks are great with her Rob. I love the way your Dad spoils her."
"That started when we came over from Switzerland before the wedding. He was doing everything he could to make her enthusiastic about England. He still thinks he didn't do enough the first time she arrived here."
"After your year together in New York?"
"It was my fault. I'd arrived back in London and was just completely focused on my career in the city. I didn't spend a lot of time with my parents and when I did see them, I didn't tell them about Annabelle. So when she turned up here pregnant, Dad did not know what to make of it. He was concerned she was going to distract me from work. He was not as warm with her as he is now."
"I'm glad that's changed. Annie needs a family."
"Yeah, it all changed when Lucy was born. Dad was blown away by our little girl. He became devoted to her. He told me to marry Annabelle and that nothing is as valuable as family. Dad even came along with me when I chose a ring to propose to Annabelle. Chris, my Dad wept as much as I did when Lucy died."
"I know it was just before Christmas when she died. I spent the day with Annie a couple of years ago."
"Five years today. It's exactly five years today.  I keep thinking of what it would be like to have her here with us. None of us has spoken about it properly yet. My parents would have preferred to be already down in Inkpen by now, but they thought it would be harder for Belle if on the day Lucy died, she was also remembering what happened to that couple in the car. That's why they decided to travel down there tomorrow instead."
Chris nodded, "It's a tough time for all of you, not just her."
"It was so sad. Being told that your beautiful child has died – it's the worst, it just doesn't get worse Chris," Robin screwed his moist eyes up and wiped them with the tips of his index finger and thumb, "God, she was so sweet."
"I'm really sorry Rob," Chris his empathy, despite feeling rather helpless.
"I asked Belle if she wanted to visit the little memorial plaque up in the cemetery where we had her funeral service, but she didn't think it would help. She's never been back there. But I think she's right, I have been several times, it didn't help me. Belle says that it's better to hold onto the memories of her being alive rather than reminders of her funeral."
Chris walked on, deep in thought. Aftera few minutes he turned to Robin to relate to him something that had come back to his mind, "She wrote something lovely in a letter to Ralph Crabbe before he passed away. It was something like, "To live on in the hearts of others is not to die." I can't remember where the quote came from, but I thought it was perfect."
"This is why I'm glad she's with my mother. Mum is the only one who had any idea what to say when Lucy died. Dad and me were hopeless. Mum had all the right words. She was much stronger than we were. Mum and Belle baking together – it's just what she needs."
"She's making something for Christmas Day, isn't she?"
"Yeah, I think it's that recipe Ralph Crabbe wanted her to have. Barbara Crabbe's Christmas Pudding."
***
Annabelle felt a sense of satisfaction once the baking was completed. "I hope he likes it."
Fiona smiled, "I am sure he will. Robin's favourite dessert is clafoutis. When he was a child, he loved the flavours of a Black Forest cake."
Annabelle was pleased, "Fiona, your son has given up so much for me. He has made so many sacrifices. He's been so good to me. I want to give to him wherever I can. This has been a hard year, and I feel weakened by it. I feel weak most of the time. But I want so much to find ways to show him how I feel about him."
"Darling Annabelle, you are sweet. I have no doubt that my son knows you love him. What he wants, and what we want, is for you to find peace and recover your health."
Annabelle sighed, "Peace would be wonderful. But I see now that I have an ongoing battle to fight in myself. It is exhausting. It's been going on for so many years. I used to think it was a war I could win, but I don't see it that way anymore. I would love to wake up one morning and to feel completely cured, but I don't think that will happen. I don't think it's ever going to be completely over. There will be relatively peaceful times and outbreaks of fighting within. My therapist and I have talked about it a lot. I am trying to grow stronger and be more effective at fighting the emotions that have harmed me. I appreciate the support from all of you. I really do."
"Being honest about your mental health is very courageous Annabelle, and I am sure it is going to help you to find more stability."
"I never meant to be dishonest in the past. I just thought it would be better if people didn't know. I thought it could be frightening for those I was close to. I thought I would lose love. I didn't realize that I would be given so much love. I didn't realize this was not something I could fight on my own."
Fiona smiled, "Annabelle, dear Annabelle, we know that you were tremendously loyal to Robin. You can count on our loyalty to you. You can count on our support."
Annabelle bowed her head, "Fiona, I think I need to rest."
"Of course dear. You go on up to your room. But take some of the lebkuchen with you. I am going to heat some mulled wine. When Robin is back, I will ask him bring some up to you."
***
Robin promptly obeyed his mother's request as soon as he was home. He arrived in the room where Annabelle was asleep with a tray of mulled wine and mince pies. He sat down watching her resting peacefully. His phone had received a text message, let out a loud alert. He apologised to Annabelle as she opened her eyes in confusion. He glanced at the message on his phone, Dean Mathers asking if Annabelle ever looked at her phone anymore.
"
Hey you, don't be shy. It's cosy in here," Annabelle patted the bed covers beside her.
Robin grinned, "I'm not shy," he picked up a glass of mulled wine and the plate of mince pies and brought them over to the bed, "Hello beautiful. How was your day?"
"Your mom is so kind Robin," she replied, "I think the wine will make me sleepy, but I like the look of those mince pies."
Robin watched as Annabelle took a bite into a mince pie and a few crumbs dropped onto the bed spread. "You're eating well."
Annabelle smiled while she was munching. When she had finished the mouthful of pie, she asked, "Did you have a good time with Chris?"
"Yeah, he's good company Belle. We ended up talking about Lucy though. So he knows what we're all thinking about today."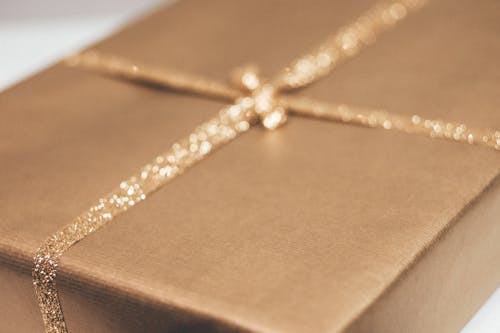 Annabelle finished the mince pie before she answered, "I have something for you." She wriggled over to the other side of the bed which was near to her suitcase. She pulled out a wrapped package from her suitcase. Returning to the bed she sat next to Robin and hooked her legs over his.
"Is this an early Christmas gift?"
Annabelle stroked the side of Robin's face with her hand, "It's not early, it's more late than anything. I don't even know how you are going to feel about it. But I wanted to do something very personal."
Robin unwrapped the gift, and stared down. His face dropped. He turned to Annabelle, searching her face. "Did you knit this?"
"Last year when we were at your parent's home in Berkshire, I looked at some of Lucy's things, including her blanket. I had an idea, but I couldn't do it on my own. I sent it over to Pearl a whole year ago. She kept it safe. She has been helping me since the summer. I needed a lot of help! But it is nearly perfect."
Robin lifted the light grey wool against his face and breathed in, "Her blanket?"
"I just thought, it shouldn't be in a dusty box in the attic. Pearl helped me unravel the wool carefully and I've been working on making it into a scarf for you."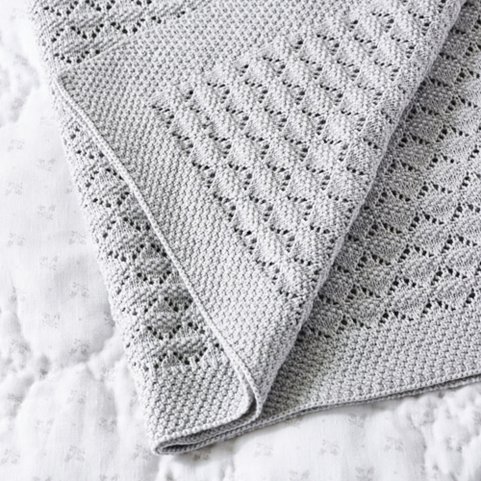 Robin was running his fingers over the wool, "You turned Lucy's blanket into a scarf?"
Annabelle felt fearful. Perhaps it had been wrong. Robin's face was so serious, she thought she had angered him. "Is it ok?" she whispered.
Robin picked up the scarf and wrapped it around the back of his neck and then with the longer end, he draped it around Annabelle, "It's not ok. It's really special Belle. Treasure it, I will." Robin kissed his wife's forehead tenderly, "Words aren't good enough Belle."
________________
You can read the next part of  Annabelle's story here:
Kim, the creator of Writer Side of Life has given us some great writing prompts. Several of them appealed to me, but I have only chosen one to work on for now, because I am still playing catch up with blogging, after my trip to Australia:
I chose a prompt under the ROMANCE section: 3. Who is she waiting for?