Robin and Annabelle are going to spend Christmas with his family in England. Annabelle has been dreading returning to Inkpen again. Chris has kindly agreed to join The Grainger family for the holidays.
These are the previous parts of Annabelle's story:
On the 18th December Annabelle was fast asleep on the flight from Chicago to London Heathrow. Robin and Chris snoozed in between watching movies and chatting to each other.
When they finally walked through the doors into the Arrivals floor of the terminal, Robin led the way out towards the taxi ranks. Annabelle was soon asleep again in the back of the cab. Robin gently woke her up as the taxi pulled up outside his parents' Chelsea home. "We're here Belle. Come on let's get you inside."
Fiona Grainger asked the housekeeper who was working that day, if she would make a pot of coffee and bring it through to the sitting room. Robin ushered Annabelle into the room and sat her down. He then ran up the stairs with Annabelle's case, and returned for his own. He was eager to be back besides Annabelle. He tried to rouse her from her sleepiness, "Have some coffee Belle. I've put some sugar in there for you."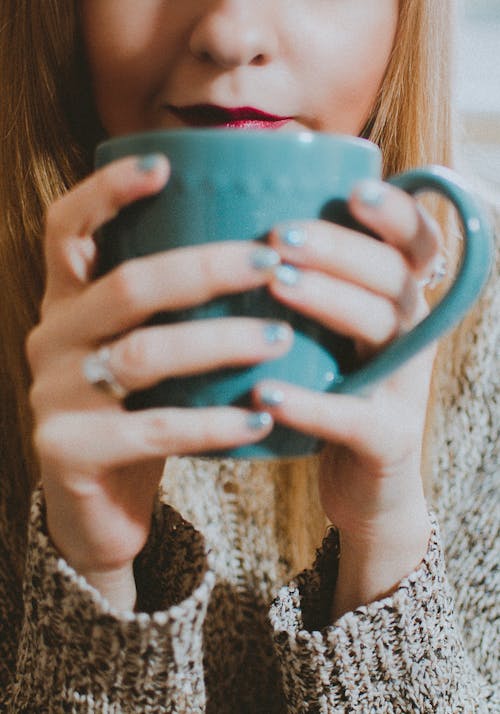 Annabelle sipped the coffee slowly. Her face was pale. "I feel so tired."
Robin whispered into her ear, "I don't know how you can sleep for so long."
Annabelle looked up him with puppy dog eyes, "I'm sorry."
Robin let out a gasp of laughter, "You don't need to be sorry Belle. If you need some more sleep I can ask Mum if we can have a late lunch."
Annabelle thought for a moment, "Or maybe we could have some lunch now and then I could sleep this afternoon?"
"I'll go and have a chat with Mum. Have some more coffee Belle," Robin kissed Annabelle before he went to find his mother. Fiona was upstairs showing Chris to his room. Robin explained that Annabelle was overcome with fatigue and needed rest. In response Fiona descended the stairs and peered into the sitting room. She regarded Annabelle who appeared to be falling asleep with her hand around a full coffee cup which rested on her lap. Fiona lent forward to remove the cup from Annabelle before any coffee spilt out.
"Annabelle, Annabelle darling. Would you like to rest upstairs in the bedroom? I can bring something to eat up to your room."
Annabelle's face portrayed a mix of relief and anxiety. "I'm so sorry," she murmured.
Fiona encouraged Annabelle onto her feet and linked her arm, "You have had a very long journey. Have a good rest. Stephen is looking forward to seeing you. I'm sure you will feel much better when he returns for dinner this evening." Annabelle nodded in response. Fiona walked Annabelle up the stairs. Robin had unpacked a few things from his case, within the room he and Annabelle would be sleeping in. As his mother brought Annabelle into the room, he looked puzzled.
"Annabelle is going to rest Robin. Let's leave her in peace darling."
Downstairs, Fiona advised her son, "Go and have some fresh air and stretch your legs. Why don't you boys have some lunch somewhere on the high street? I will give you a shopping list, if you could nip into the organic supermarket, Bayley and Sage, on the way back."
Once Robin and Chris had left, Fiona carved some slices of stolen and heated some milk gently, adding shavings of chocolate, which she mixed in slowly. As soon as it was velvety, she took it upstairs to Annabelle. She sat on the bed watching her daughter-in-law drink the creamy hot chocolate.
"This is lovely," Annabelle beamed.
"Annabelle, we are very glad that you are here. We appreciate that it might be hard for you when we travel to Inkpen. But we want to see you enjoying your time with the family. We are your family. You are a Grainger."
Annabelle felt fearful because she didn't know how to respond. Eventually the word, "ok," escaped from her lips.
"If you want to talk at any time I will always have time for you. If you want to rest, you rest. If you want or need anything, you must make yourself at home. Especially up at Inkpen, we want you to view it as your home. The sad memories will fade Annabelle. You have a lot of happiness ahead of you."
Annabelle just nodded. She bit her lip. Fiona waited, gazing at Annabelle softly. Realizing she ought to reply, Annabelle thanked her mother-in-law, "You are very kind."
Fiona took one of Annabelle's hands in her own, "You are very loved. Although I believe we may have some difficulty causing you to comprehend how dear to us you are."
Tears were welling up on Annabelle's eyelids, "Family and home – I've not been used to them."
"But now you have both Annabelle, and we would love to see you happy and secure. We are aware it may take time, but you have every right to view us as your family and Inkpen as your home."
Annabelle tried to smile, "I am very grateful to you."
"I'm going to let you rest. We will have dinner at 7:30pm. But I am sure Robin will wake you before then so you have time to get ready."
After Fiona had left, Annabelle stared at the three thick slices of stolen on the tray that Fiona had bought. She lifted the plate and nibbled a slice. It seemed the perfect combination of sweet and sticky, fruity and spicy. She ate all three pieces before laying her head on the pillow and drifting off to sleep.
***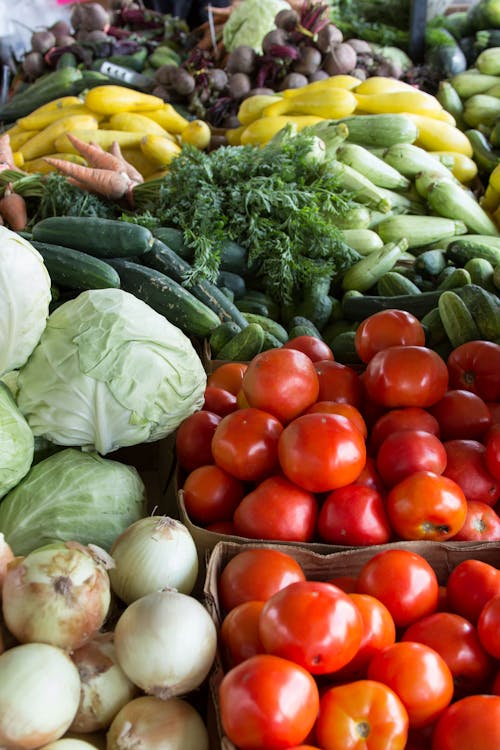 After a few hours spent on having lunch and looking around shops in Chelsea, Robin and Chris returned. Fiona was pleased to see the bag of groceries she had asked her son to pick up.
Revealing his anxiety, Robin asked, "Is Belle alright?"
"She's still asleep Robin. I have taken her a snack. Would you just pop those down on the counter please? I'll sort them out in a moment."
"You may find Annabelle shy. I think she wanted to bake something for Christmas. She brought a recipe over here with her. If she can get into the kitchen and make it, I am sure it would mean a lot to her."
Fiona nodded, "I'll make you some tea to take up to her. Did you say she likes green tea now?"
"More mint tea. She brought some tea-bags over. I can go and fetch them."
"We have mint tea Robin. Chris, what would you like to drink? Please do feel free to help yourself to tea and coffee while you are here. We don't have a kettle, we have a Quooker. Just wait for the red light to appear before you use the water."
Robin was soon up in the room where Annabelle was sleeping. He quietly placed the steaming tea down and slipped is shoes off. He slid into bed besides his wife, and drew her into his arms, "Hmm you are toasty warm."
"You are fffffreeeeezing! You wicked man! What are you doing to me?"
"Baby, it's cold outside," he sang.
"I missed you," whispered Annabelle.
"You couldn't have. You've been fast asleep."
Annabelle grinned, "Is Chris ok?"
"Chris is fine," Robin nibbled the top of Annabelle's ear, "I love you Belle."
Annabelle turned her face upwards towards Robin, "I love your mom."
"You love my mum, do you? What about me?"
"As long as the stars are above you, and longer if I may," she replied.
Robin kissed his wife tenderly, "Belle, I have been sent to wake you up so that you are ready for dinner this evening."
Annabelle stretched her arms outwards, "Is it time for dinner already?"
"Not for another two hours. But I think I should make sure you are thoroughly awake and that you have a good appetite for dinner, don't you think?"
"I like being woken up by you Mr Grainger!"
***
Robin was pleased to see Annabelle finish the dish of wild mushroom risotto, the vegetarian meal that had been prepared for her. Stephen Grainger quietly asked Annabelle friendly questions. Annabelle warmly responded to the enquiries about her own family. She proudly relayed information about her nephews and nieces that she had ascertained since she started writing to each of her family members.
Fiona chatted with Chris quietly. Robin at one point heard his mother ask Chris his opinion on Annabelle's health. If his mother had noticed Robin's expression, she would have detected his annoyance. But Robin kept his focus on Annabelle. During the course of dinner, he saw his father exhibiting all his charms with delicacy. Annabelle seemed to brighten as his father led an easy and lively conversation with her.
The evening passed merrily, without any incident that could embarrass or intimidate Annabelle. It was with a contented smile that she closed her eyes in sleep later that night.
While Annabelle was in the early stages of sleep, Robin was downstairs with his parents and Chris. His parents had an hour's worth of questions about Annabelle. Stephen Grainger commented, "I don't remember Annabelle being so timid, and she seems to have lost her sharp wit. Is she eating properly? She is extremely slender."
Robin sighed, "She doesn't have the appetite she used to, but neither does she have the energy. We are working on it. She is eating regularly. But she nibbles, it's rare that she will eat an entire plate of food. She did very well tonight."
Annabelle was in complete ignorance of the discussion about her taking place downstairs. She slumbered blissfully and only stirred when she felt her husband kissing the back of her shoulder. She took hold of Robin's arms as they slid around her and tightened.
____________________
You can read the next part of Annabelle's story here:
Kim, the creator of Writer Side of Life has given us some great writing prompts. Several of them appealed to me, but I have only chosen one to work on for now, because I am still playing catch up with blogging, after my trip to Australia:
I chose a prompt under the ROMANCE section: 3. Who is she waiting for?