Robin and Annabelle have been back in their home in Blackwood for seven months. Their friends in Blackwood are very kind and encouraging to Annabelle. Annabelle is having regular counselling sessions, but her physical energy is still very low.
Just after Thanksgiving Robin and Chris are working together but join Annabelle for lunch.
These are the previous parts in Annabelle's story:
Robin told his wife, "We'd almost finished when the rain started lashing down. It doesn't look as if there is any chance of getting back out there today."
Annabelle's eyes lit up, "Does that mean you'll be home this afternoon?"
"I'm going to make some lunch Belle, and then we can carry on with that jigsaw if you like." Robin kissed the back of Annabelle's shoulder and turned towards the kitchen.
Chris sat down in an armchair and stretched his weary arms, "How was Thanksgiving Annie?"
"Quiet. Robin didn't seem to mind because in England Thanksgiving isn't celebrated. Christmas is the big thing for them. Burt and Pearl went over to Mapleton. So Rob cooked dinner for us and we watched movies. Well he did, I slept through them."
"Rob told me you made a pecan pie."
Annabelle smiled, "It was my goal for Thanksgiving. I remember getting all stressed last year when I tried to make a whole dinner. So this year, I just thought I would try to make one dish. I made two in the end. The first one Rob helped me with. We took that round to Len and Philippa's when they invited us over for coffee. It turned out so well, that I tried to make a second on my own. It wasn't as good as the one Rob helped me make, but it tasted ok. I'm sure he'll offer you some after lunch."
"Looking forward to it. Did you speak to your family?"
"Yeah, it was nice actually. Apparently my niece Becky suggested that my family FaceTime us. Rob had a call while we were watching television, and everyone was waving and yelling "Happy Thanksgiving" at us. It meant a lot."
"That's great Annie," beamed Chris.
A smile appeared on Annabelle's face, "Yes, it is. Really great. How about you? Did you have a good time with your family?"
"It was a big deal Annie. Mum and Dad both with us. It was great. Dad brought his girlfriend. But it went well. I think everyone wanted to make it really special because neither Gina nor I will be around at Christmas."
"Is Gina going to spend Christmas with Jordan's family?"
"Yeah, she'll be down in Phoenix. She is really looking forward to it."
"I can't tell you how grateful I am that you're willing to come with us. I am so so grateful. I am terrified of going back there."
"It's almost a year Annie."
"It feels last it was last week. Although in some ways, it feels as if it's a lifetime ago. The happiness there, the happiness feels like a lifetime ago. The mad moment of throwing everything away, throwing all that happiness away – that feels like it was just last week."
"It's not gone. That happiness is something that will come back."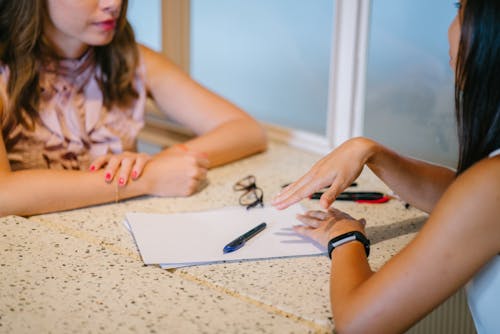 "My therapist has been pushing me a bit. Just to get me ready for going back to England and seeing Robin's family again. I was talking with Rob and he thinks we're really getting somewhere."
"So, do you have a game plan?"
"We don't do plans Chris. Plans can go wrong. We keep focused on the purpose, the destination, so that if any obstacles come along, we just find a way around them and keep going."
"I like that Annie."
"Rob keeps saying the two of us are sailing together through life. We've had some lovely calm waters and at the moment we're recovering from a storm. Because I've ended up battered by the storm, we've been anchored for a while. But we are planning on heaving up the anchor at some point and hoisting the sails."
Chris smiled, "You are doing great."
"Yeah yeah, so I am told. I feel pretty pathetic Chris. But anyway, I wanted to ask you a question. You don't have to answer, but I was thinking about you the other day in my therapy session."
Chris grabbed a couple of cushions from the other side of the sofa, and made himself comfortable before encouraging Annabelle to start explaining, "Fire away."
"Ok, did you go cold turkey? Or did you just kind of cut back little by little on how much you were drinking? Phase it out gradually?"
"Eventually, but that was mainly because I ran out of money," Chris thought for a while before adding, "You know when I started college drinking liquor was just a right of passage. Getting drunk with my buddies was how we relaxed. It was no big deal."
"Not that much difference between going to college and being on tour with a rock band after all!" grinned Annabelle.
"Not everyone spends their college years with a chronic hangover Annie," Chris laughed, "My parents had been arguing for ages. I thought it was normal. I thought all families have their arguments. I was completely shocked when they told us they were getting divorced. I think they waited until I had left home. At first, I didn't see my drinking as a problem. The only time it ever bothered me was when I had to get all the empty bottles down to the recycling bins. Gina was the one who blew it out of the water."
"What made her realize how much you were struggling?"
"She was already mad at me for not returning her calls and voice messages. I was hiding bottles from her when she came to visit. She was a nuisance. She totally freaked out when she saw how many bottles I had stashed in the bottom of my closet. At first I was really annoyed with her for challenging me, but it was when the subject of money came up that she weaseled me out. I'd maxed out the credit cards I had. I was scraping round looking for some cash to pay for a pizza that we'd ordered. When she twigged, she was very calm and very kind. Not at all the bossy sister I was used to. I think it was that kindness from her that made me listen."
"So what happened with all the liquor you already had?" asked Annabelle.
"So together we cleared it all out. Although she missed a few bottles to be honest. She took me to the grocery store and bought proper food. She drove down every weekend and rang me every day. But it took time. Gina helped me. She got me through college. But I wasn't eating properly. I drank whenever I could afford it. I was really low. She eventually took me to the Doctor's and I started taking antidepressants. I think after college, when I started earning some decent cash and it was disappearing on paying back credit, was when I nose-dived. But Gina is very motivational. She started telling me to join a gym and do more working out. That helped. It improved my sex life too. Which was not a bad thing. Just gave me enough to keep going, keep working until I could clear some of the debt."
"So you didn't really stop drinking completely?"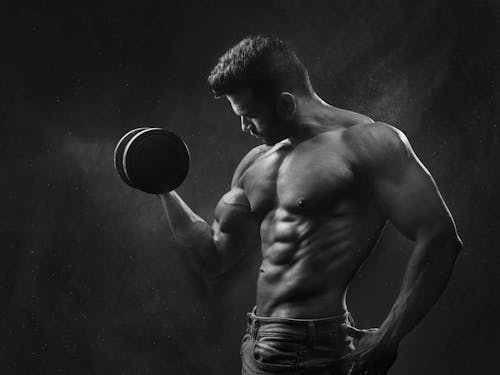 "When I was working out I switched to nutrition drinks packed with protein. That was expensive too. But I started to take more pride in me, in my health, my body. I would still go out for a drink at bars. I didn't drink as regularly and I didn't get drunk anymore."
"So let me ask you, do you think you could have gone cold turkey? If you had no choice?"
"If I had no choice, complete cold turkey would have been hard. Having a drink helped me switch off, to relax. It probably didn't help in the long run. But if I didn't have liquor, I needed something else. Working out and meeting women worked for me."
Annabelle nodded, "The thing is Chris. After that night in January, I was kind of forced to go cold turkey."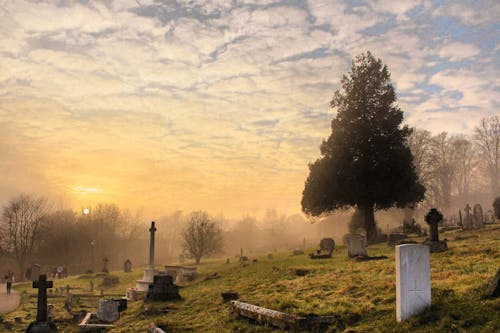 "With hurting yourself?"
"I knew it was a problem. I knew that hurting myself was a bad thing. When I was happy, I didn't want to hurt myself. When I was unhappy, it came back. After Lucy died, it was the worst it's ever been. We had a funeral service for her in a chapel at Mill Hill cemetery. After the funeral, I went up to our room. The only thing I could find was a safety pin. I kept on digging it into me over and over, until Robin came up from saying goodbye to all the family. Anyway, I don't want to think about that right now," Annabelle shuddered, "I could not let it destroy my relationship with Robin. I thought I had lost him when he stayed away from me for so long. It's all because of him that I am fighting it properly."
Chris was listening to Annabelle carefully, "That's all in the past, look at the two of you now."
"The thing is, I was trying really hard with it for Robin's sake. It's been a part of me for a long time Chris. Over half of my life. But seeing what it did to Robin has been a reason to fight it. I was trying not to give into it. In hindsight, I can see that Robin was trying to make everything lovely for me, so I could have no stress. He was making all sorts of wonderful decisions to make life easier for me, because he's like that – he's lovely.
"He loves you Annie."
"Yes," Annabelle nodded, "My life could not have been more perfect, but I was still hitting myself when things went wrong. It was less of a problem, but it was still my way to deal with negative emotions like guilt and failure and stress. In many ways it was an addiction. But I thought I could manage it, or eventually beat it with the support I had from Robin, and you."
"You thought you had it under control?" suggested Chris.
"I definitely thought I was improving. So what happened in January was a huge blow. It showed that I didn't have control at all. But now, it was no longer a secret. Robin's parents, Nick and Anna, your sister, they all knew what I had done to my arm. They all knew I was in that mental health unit. I feel as if I was forced to go cold turkey. Hurting myself was no longer an option, it was removed from me. The consequences were made clear to me that if I was deemed dangerous to myself I would be in some sort of confinement and I wouldn't have Robin with me."
"But you are so much better. Rob thinks it's becoming less of an issue."
"So, this is what we talked about in therapy yesterday. Chris, the challenge I've had is, self-harming became my way of dealing with all sorts of situations. I have been pushing myself for years, All that time on the road with Dean, I was exhausted. I was pushing myself to be fun and energetic at parties, trying to help Dean, I was pushing my body to get up early and stay up late. Whenever stress and exhaustion and feeling I couldn't cope rose, I had a way to deal with it. I found hurting myself was bringing relief. If there was something I didn't want to do, I'd push myself knowing that if it was as bad as I imagined, afterwards when I was alone, I had a way to get some relief. It was a terrible way to get relief, but it became an addictive habit."
"But you don't do that anymore!" Chris tried to avoid making his statement sound like a question, but his tone still reflected some uncertainty.
"No. No, I don't. I haven't since that night Chris," Annabelle's face was sombre, "The problem is, I still have not replaced it. I do not have strategies to deal with stress and guilt and failure. I mean I know what I could do, I could talk to Robin or you or someone else. I could do some of my breathing exercises, I could put on some music…oh there's lots of things. But none of them are empowering me. My therapist suggested that I've not been able to push myself into any stressful situations because I don't have any confidence in all these alternative strategies. She thinks I don't trust that anything will help me deal with stress, so I am just avoiding stress."
"So you're still trying to find other ways to deal with stress?"
"I guess that's where we are going with it. She seems to see my energy levels as a fear of stress. Everyone says I am doing really well. The truth is I'm hardly doing anything. I have not worked properly all year. When I confessed that I sometimes used to burn myself deliberately when I was ironing, Robin doesn't want me to go back to my ironing jobs yet. But I'm trying to do a little bit of housework each day."
"You have to listen to your body Annie. If you need rest you need rest."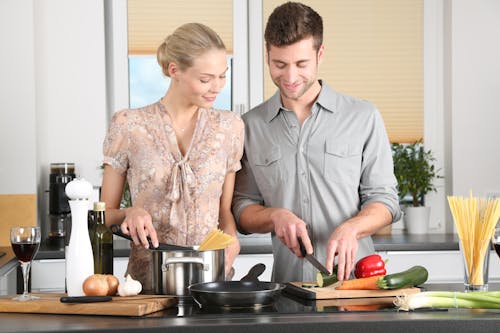 Annabelle shook her head, "Robin is still doing more housework than I am. He's doing nearly all the cooking. When I have the energy, he will let me help him. I love cooking with him. When he is out at work, I walk to someone's house to visit them. Pearl or Philippa or someone else not too far away. I write a letter each day. I read for half an hour each day."
"They are all positive things Annie, and they are productive. Look what's happened with your family."
"But it doesn't amount to much at all. I'm not increasing my energy. I'm still tired all the time. My therapist feels that the exhaustion is not really due to the guilt I felt because of that car accident. Now, it seems more to do with not feeling I can face stress, because for so long the way I dealt with stress was hurting myself. I hardly know how to live without it."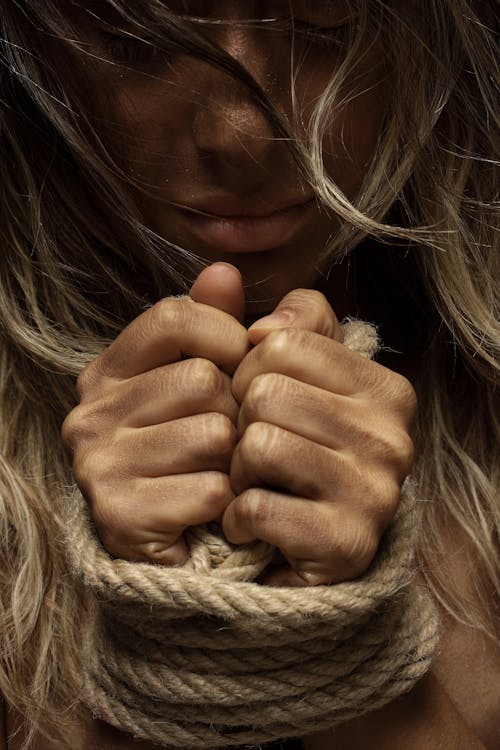 "And it's affecting you physically?"
"I mean I've never thought of it that way. But apparently a lot of this is subconscious. I've been withdrawing and holding back, because when I am in situations that I am exhausted by, I can't look forward to being on my own so I can gain that instant relief. It is no longer an option. It's as if my hands have been tied up and so I can't use them to hurt myself any more. Instead, I just seem to anticipate that something will stress me and so feel I am too tired to do it, or when I have done something that was demanding in some way – and everything is demanding Chris – I'm just overcome with tiredness."
"Has your therapist given you any ideas about how to tackle that?"
"Oh, I don't know exactly what she is planning, but she's talking about taking me on a couple of excursions over the next couple of weeks," Annabelle looked into her hands, "Dean said that I'm a spoilt brat. He said if he hadn't set me up financially when he and I split up, I would have to go and work in a biscuit factory and live in a tiny bedsit. He said people on the breadline can't afford to sleep all day. They have to get up of their butts and go out to work. He said the problem is that I don't have money trouble now, I am taking everything for granted."
A sense of outrage crept over Chris, "Don't listen to Dean! Annie that's not fair."
Annabelle shrugged, "Hah Chris, he was only trying to make me laugh. But there is some truth in it. I sort of need a reason to push myself. That reason is not going to be a financial one. At the moment, the reason I want to push myself is that I don't want to be a burden to Robin. But my therapist said that rather than having a negative reason, or a "I don't want to be", I should try to rephrase it into a positive reason, like "I want to make Robin proud." But she said the more positive goals or reasons I have, the better the sense of purpose and motivation I will have."
"You know he is proud of you don't you?"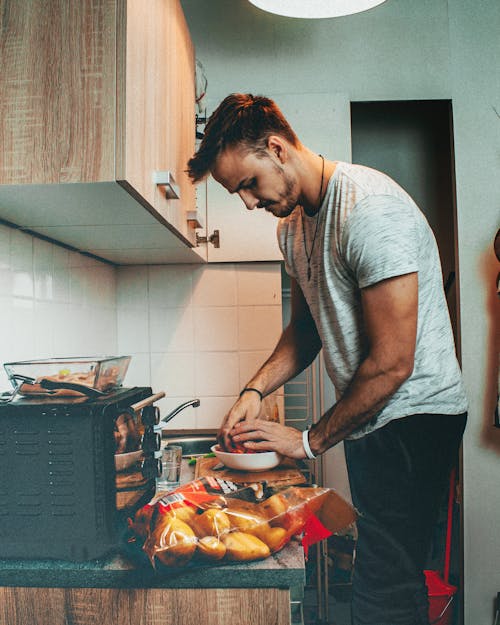 "Chris, I know I have a wonderful husband, who is doing everything he can to make me feel loved. I want to be more helpful to him. It doesn't feel right that Robin is in the kitchen making lunch for us."
"Annie. It was a huge blow to me that I got drunk at your wedding. Before then only Gina and you knew I had a history with liquor. I made a fool of myself in front of all of your in-laws. Now I am going to be spending Christmas with them!"
"The funny thing is, I thought it would be Dean who would be drinking like a fish. Apparently he did start drinking after he performed with Oscar. Did you hear about him in the swimming pool?"
Chris laughed, "I heard he stripped off and went for a swim. Rob said his parents were appalled by him."
"Well, take it from me, Nick managed to make sure you caused no upset at the wedding. Ron and the security guy were supposed to keep Dean out of trouble. Major failure. Dean was the one who will not be invited back to visit. You are the one who saved Annabelle from her hysterical breakdown and took her to hospital. They all think you are a saint."
Robin called out from the kitchen, "Are you ready for lunch Belle?"
"Ready as I'll ever be," Annabelle called back.
"It's leftovers Chris. Belle couldn't finish her nut roast at the weekend, so she's having some of that. You and I are having turkey salad."
"Is it cold Rob?" asked Annabelle.
"The nut-roast? I can heat it up in the microwave if you want."
"No, I mean the turkey. You and Chris are going cold turkey for lunch."
Robin lent over and tickled Annabelle's front with his finger tips, "Come on you, let's get some food inside that tummy."
___________________
You can read the next part of Annabelle's story here:
Kim, the creator of Writer Side of Life has given us some great writing prompts. Several of them appealed to me, but I have only chosen one to work on for now, because I am still playing catch up with blogging, after my trip to Australia:
I chose a prompt under the ROMANCE section: 3. Who is she waiting for?