Annabelle has been chronically tired since she has been back in Blackwood. She has continued to attend counselling sessions and with Robin's support and help and encouragement from her friends in Blackwood she is trying to set goals for herself. But her energy is still depleted.
Their good friend Chris is still Annabelle's trusted confidant and when Annabelle wants to talk to Chris, Robin stays in the room next door, so she can talk openly to Chris while still feeling comfortable. What will she want to talk about to Chris in this section?
These are the previous parts in Annabelle's story:
"I hear you are turning into quite the writer."
"Oh do you mean the letters to my family and Robin's family? It's relaxing. I think when I can take my time and think about what I want to say, it seems to go down better."
"And you like your desk?" smiled Chris.
"Oh Chris, it's beautiful."
"Good, I'm glad you like it. What else have you been up to?" he enquired.
Annabelle clenched her teeth and gripped the ends of the chair arms, "You may be surprised to know that I have been doing a heck of a lot of sleeping. Can't get enough of it."
"Maybe it's what you need at the moment."
Annabelle raised her eyebrows, "I slept twenty hours one day last week. Rob went to work in the morning and when he came home I was still fast asleep in bed."
"Twenty hours hey!"
"Yeah, Rob woke me up because he had made some stir-fry for dinner. I ate a little, had a bath and went straight back to bed and slept all night. He said he's going to try and enter me into the Olympic sleeping team."
"Have you talked about how much you're sleeping with your Doctor or your therapist?"
"They say it's not unusual with depression. I'm depressed. That's what they've decided. I've been given a prescription for some medicine that they want me to take. But I said to Rob, I don't want to yet. Not while it is still summer. Maybe in the winter when it's dark and grey. But I might be a bit better by then."
"It's your decision Annie. But don't be scared of medication. I took antidepressants for two years. I wouldn't have got anywhere without them. You've got a lot of people looking out for you, a lot of people you can trust."
Annabelle nodded. Her face crumpled as she groaned, "I just don't want to be a burden to Robin."
"You are not a burden!" Robin declared as he leaned over his wife to kiss her.
"Hey, you're not supposed to be listening in," she replied.
"I'm not. I was just passing through to see if Chris wanted a drink."
"Coffee would be great," called out Chris.
"Belle? Do you want some of your mint tea?"
Annabelle hesitated, "Yes please. Robin I love you."
Robin smiled at his wife. He silently mouthed, "I love you too," before he departed for the kitchen.
"Robin is doing most of the housework, and our laundry and cooking for us. I am pretty useless nowadays. I just don't seem to have any energy. Some mornings everything in my body seems to ache."
"Could there be anything else going on Annie? Have they ran any tests? Blood tests or anything else?"
"They have tested my pee and my blood. No surprises. I don't have anything to worry about. Robin is making me take all sorts of vitamins because I am not eating meat. Everyone thinks it's all psychological. They want me to keep going to therapy, keep setting small achievable goals for myself and they are hoping I will try the tablets they've prescribed me. Maybe I am a bit scared of them."
"Like I said, it's your decision. But we'll all be there for you, no matter what you decide."
"Chris, it's Robin's birthday next week, and I still haven't thought of anything to get him. I'm so rubbish with gifts. Can you think of anything he might like?"
Chris smiled, "Besides a pool table in the dining room?"
Annabelle thought about what Chris had said, "I could get him a pool table."
Chris looked at Annabelle realizing he had taken his joke seriously, "Annie, he doesn't want a pool table. He won't really care about a gift. I reckon it would mean more to him to do something special with you. What about a night out together? Somewhere romantic?"
Annabelle frowned as Robin entered the room with a coffee for Chris and a mint tea for her. "I'm going to call my Dad Belle. I'll shut the door for a bit, ok?"
As soon as Robin had shut the door, Annabelle began again, "Robin spends a lot of time with just me. I wonder if we could do something for him to relax?"
"We? I'm not sharing a romantic night with you two. I'm not into that kind of thing Annie."
The humour was wasted on Annabelle. She stared blankly at Chris. "Do you remember when we went camping up near Piper's Gorge?"
"With Tim and Amy O'Neill and the Mitchells?"
"I think that cheap tent I bought is still up in the attic at Burt and Pearl's," Annabelle thought out loud.
"You could afford a better tent. I bet Rob would enjoy camping with you. You could get all the geer and have a weekend camping together."
Annabelle was half excitement and half foreboding, "Chris, I can't do it on my own. Will you help me please? It would be nice if we invited some of the rambling group to come, like last time. Tim and Amy are really sweet. It would be so good for Robin to meet some more people a bit closer to his age. Do you think we could make it a surprise? Please, would you help me?"
"I'll help you Annie. I think it's a great idea. I can send a few texts round to see if anyone is free the weekend after next. Let's look at tents online. We can get all the camping gear and hide it in my truck and surprise Rob at the last minute if you like."
Chris helped Annabelle as he promised. She chose a huge "storm-proof" tent, and other items that caught her eye for the camping trip. She purchased them on Chris's phone and they were delivered to his home. Chris heard back from some of the rambling group. He sent an email to everyone who said they were up for a weekend camping to explain it was Annabelle's surprise for Robin's birthday.
He received eager replies affirming that people were keen to meet Robin and to see Annabelle again. Jeff Mitchell said he would bring his guitar up as he remembered Annabelle had got everyone singing on their last camping trip together. There were promises of beer. Tandy Coleman offered to make a cake. She asked Chris if Annabelle had already arranged a birthday cake for Robin. Chris was really pleased for Annabelle that it looked as if the camping trip would be so successful.
And it was a success. The following Friday evening, Chris turned up at the home of Robin and Annabelle and before long the three of them were heading up to the campsite near Piper's Gorge were five other tents were already up and a campfire was smoldering. The members of the Blackwood Rambling group who had gone ahead, gave a cheer as Chris stopped his truck and the three emerged.
Robin loved that evening. It was just what he had needed. A night of laughter and excited conversation, music and singing. Jeff Mitchell managed to coax Annabelle into singing, although she was very reluctant at first. She sang the song that Robin and she had danced to at their wedding as Jeff played the chords. "How long will I love you?" Chris felt that familiar twinge of envy, while she was singing. But was genuinely pleased for both Robin and Annabelle that they were enjoying themselves.
After a few hours, Annabelle was fast asleep leaning upon Robin. Despite the laughter and chatter, she was overwhelmed with tiredness. After almost an hour of her slumbering in that position, Robin thanked everyone for the surprise and said that he ought to take Annabelle so she could sleep properly.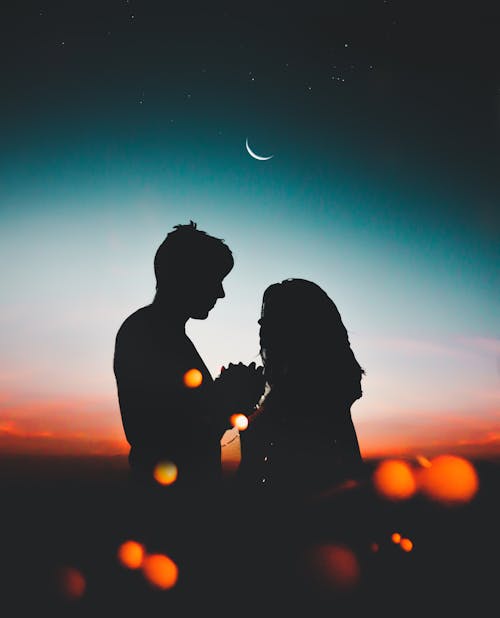 He carried her over to the new tent that Chris and Tim had erected for them. Once there, he had to put Annabelle down onto her feet, so he could unzip the awning. She opened her eyes and realized what was happening. She was so sleepy, her words came out a little jumbled, "It's your party, you go back, I'll be ok, you go."
"I want to be with you," he kissed Annabelle softly, "How long will I love you? As long as stars are above you, And longer if I may" he whispered.
Annabelle clasped her husband's hands, "I'm sorry I fell asleep."
"Shhh. Tonight was perfect. Thank you for a such a great surprise."
___________________
You can read the next part of Annabelle's story here:
Kim, the creator of Writer Side of Life has given us some great writing prompts. Several of them appealed to me, but I have only chosen one to work on for now, because I am still playing catch up with blogging, after my trip to Australia:
I chose a prompt under the ROMANCE section: 3. Who is she waiting for?