Just after Thanksgiving, Robin and Annabelle travelled from Blackwood back over to Berkshire in England to spend Christmas with the Grainger family and to spend some time learning about the estate. But before they left, Gina had asked Robin if she could bring her boyfriend up to see some of the English countryside when she was visiting him in London. Annabelle seized the opportunity to invite Chris to come over with his sister.
These are the previous parts of Annabelle's story:
In the middle of January, Chris and Gina flew from Chicago out to London. In London they split up. Gina was going to spend a few days with Jordan in Hammersmith before the two of them headed down to Inkpen.
Chris was to head straight to stay at the home of Stephen and Fiona Grainger in the Berkshire countryside. Only, they were up in London. It was Robin and Annabelle Grainger who were in residence. Robin showed Chris the guest suite on an upper floor, on opposite side of the house to the room he and his wife slept in.
Chris received a warm welcome from Robin and Annabelle, who suggested going out to a pub in Newbury Town Center for something to eat. After whispering to Annabelle, Robin excused himself saying he was going to walk to the nearby Waitrose supermarket to pick up some ingredients Annabelle wanted to cook with.
"Robin knows I want to talk with you on my own Chris. Your sister tells me that you were very quiet throughout Christmas with your family. She says you are depressed."
"Gina has her head in the clouds these days. All she talks about is how wonderful Jordan is. If we are not all singing and dancing like she is, then she thinks something is wrong."
"Fair enough," Annabelle stared at Chris, searching his eyes. He turned way under her scrutiny, "Are we going talk about it, or are we just going to bury it and hope it all goes away?"
"There's nothing to talk about Annie."
"Don't say that Chris. There's all sorts of conversations we should have had, but neither of us were ready for. It crushed me at times – the guilt I mean. I let you down. I know it."
"No. No you didn't let me down. You just changed me. You changed what I want out of life, what I want out of a relationship. I can't go back to the way things were before I met you, and I am in a bit of a rut because I don't know quite how things are going to be from now on."
"What do you mean Chris?"
"I used to enjoy no strings Annie. The last time I had anything like a serious relationship was back at college. She couldn't cope with me being depressed though. After that, well, I had sex, a healthy amount of sex, no strings attached, no commitment, mostly one night stand sex. You've ruined that for me."
Annabelle pulled a side smile, "Erm…is that what I am guilty of hey? Ruining your sex life? I don't know what to say."
"You introduced me to what a bitch love can be. Sometimes, I kind of wish I had never met you, but I'm still hooked Annie. I won't let it be a problem. I love you too much to let it be your problem, or Robin's. It's my problem. I just don't see how I'm going to get over it."
Annabelle looked uncomfortable, "Is there anything I, or we need to change? I mean, would it help if we spent less time over in Blackwood? Or if we didn't come back at all?"
"The best friend I have ever had is asking me would it help if she stayed away. I'm going to say no. Since you and Rob came back to England, I have been down – ok. I miss you. Both of you. Rob's alright you know. There's no one else in Blackwood I have really clicked with. No offense to Mr and Mrs J. Burt and Pearl are great. They invite me over for dinner every week."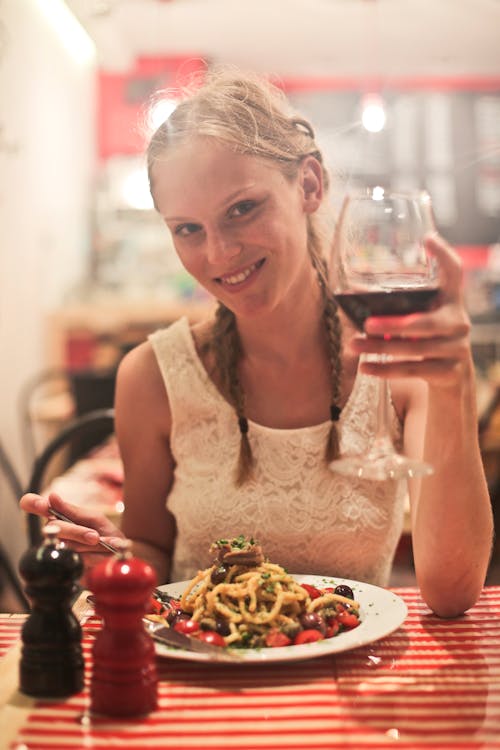 "Rob is pleased you are here. He thinks a lot of you Chris. And Nick and Anna are looking forward to seeing you."
Chris looked awkward, "When you were having counselling, Rob and I would usually go somewhere for a drink. There was a woman who worked at a bar in Winchester. She was real friendly, Rob might remember her. She slipped me her number once. Well, after the two of you left Blackwood, I called her. I went over to Winchester and we went out for a drink. I ended up back at her place."
Annabelle paused, "Well, that's good isn't it?"
Chris looked annoyed at Annabelle, "It was awful Annie. I hated myself. She could have been anyone. I hardly said a word to her and I wasn't listening to a word she said when we were out for a drink. She came onto me, and I just went along with it. She was hot. She was not remotely shy back at her place. It was meaningless. Meaningless sex used to be great, but now…well, it did nothing for me. It was even worse than the night with Jenna."
Annabelle shook her head, "I can't think about you and Jenna."
"No, don't think about it. Anyway, it's got to pass at some stage. But until it does, it's going to be a pretty lonely life for me."
"Don't be lonely Chris. loneliness is horrible. It's a miserable, cruel, savage thing. Your mind starts playing tricks with you and you feel bitter against everyone. It's so hard to beat. You are loved Chris. We love you, Robin and I. Burt and Pearl love you. Your sister really loves you and I am sure all of your family do. Please don't be lonely."
A few tears escaped from his eyelids, as Chris explained, "It's not a choice Annie. It's just having my hopes blown up out of the water. Two years ago, I met someone unlike anyone else I have met. I thought you were beautiful, and back then I guess I just thought of sex. I didn't know it was going to become something special. I didn't know it was going to be love. I didn't expect that I was going to end up opening up and telling you everything I'd been scared to tell anyone else. That closeness, I was so sure that we'd end up together. I couldn't see past that."
"New York," murmured Annabelle.
"New York. Yeah, I think by then I'd already passed the point of no return. We were both sharing a lot. You know stuff about me nobody else knows. And then we went back to Blackwood and you shut me off. I watched you backing away from me. Avoiding me, not wanting to talk. Then we did just before last Christmas. It kind of got my hopes up again, even though you were still not telling me everything. I knew when I drove you to Appleton airport a year ago that I had lost you."
"I didn't mean to Chris," Annabelle plunged her hands into her pockets, "I was just crushed by the diagnosis from that Doctor up in Leaston. Robin has helped me a lot. But when I was on my own with it, it was overwhelming. I shouldn't have gone on my own. If it had been one of my regular appointments that you were driving me to, maybe I could have talked to you straight away, and you could have helped me calm down. I was devastated. I shut down, I know I did, but it wasn't you."
"Rob told me how much it had knocked you. But even before then Annie, there were things about you that you never trusted me with, I don't know Annie, I guess I thought we were telling each other everything. But after that trip to New York, I thought that there were things you didn't want me to know about. I got it wrong. I thought there was something going on with you and Dean. And then it was after your wedding that I found out you had never told me about owning an apartment in Manhattan. I just felt like you didn't trust me."
"Dean and I made our peace that weekend in New York Chris. That was a huge weight lifted off my heart. The way we had split up had been awful. I told you as much as anyone knew, perhaps more. I won't tell anyone else Dean's confessions. The apartment, well that was something I never thought about Chris. I was there for almost eighteen months after I split up with Dean. I left to go to England. I've never been to the apartment since. I never thought about it. It was just a box, walls, floors ceilings. I felt empty there, until I met Robin. When Robin left England, it was an empty lonely box again. A box I was happy to leave behind. I just wanted to be with Robin so much."
"I thought that maybe you had been to your apartment that night Mildew played at Madison Square Gardens."
"No, I went to see my parents. I spent a bit of time with my Dad who showed me all the statements and paperwork from the flat. I had no idea that all that money from the rent had been building up. No idea. I only found out that night. I was so excited that it could help Robin. I was so excited, and then that Doctor…that Doctor's words just took away all that excitement."
Chris nodded, "I guess that's something you wanted to do alone."
"I think it was more of a spur of the moment decision to go there Chris. I couldn't hear Mildew play. Dean had told me I was nuts for worrying about making peace with him and not trying to make peace with my family first. I think I went to see them realizing perhaps it was an opportunity to try to break the silence between us. But it didn't work out. Mom saw me and said she had to go out. Dad just wanted to watch a game. I sat there feeling like a complete idiot. But when I asked Dad about the apartment, he showed me all the paperwork he had been looking after. It wasn't a complete waste of time."
Chris pursed his lips, "It was interesting to meet them Annie. I didn't mean to interfere."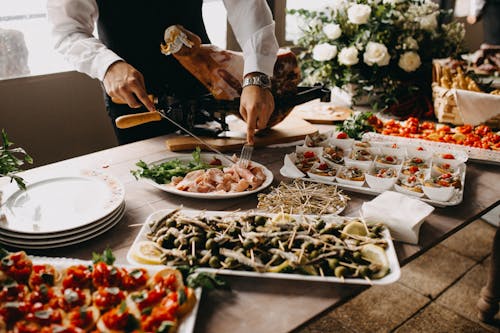 "Yes, well, I'm glad you did. I am glad that whatever you said made them think. Perhaps they wouldn't have agreed to the reception if you hadn't said something. It was actually a relief that my family and some of Robin's family were in the same room at last."
"I hope you'll have more chances like that," he smiled.
Annabelle laughed, "I am still sure it was a success because my mother didn't have to cook, so she wasn't stressed out like she usually is at family get togethers. I have no idea what will happen in the future. But so far, Robin has made sure we call my parents together at least once a month. It's something I dread, but Robin has a way with words and he keeps the conversation going. It's not much, but it's something."
"I miss this. I miss talking. I miss the closeness," Chris let out a sigh of frustration.
"You know I do too. But Robin, Robin is the center of my life. I need to be careful."
Chris clenched his fist and then spread his fingers out, "Yeah, I know."
"I don't think you want to talk about it, but I believe Gina might be right about this depression thing. I don't know if you want to call it that. And that makes me worry. I know what it's like to feel low, desperately low. Maybe you are much stronger than me, but if you ever ever feel so low you want to hurt yourself…" Annabelle turned and took a deep breath.
"Annie, I've been low. But it's not like that. You mustn't be anxious. For me it's just not caring about anything. Having zero motivation. Work had been quiet. It was the last couple of years just before and after Christmas. But it's left me with nothing to do, not wanting to see anyone. When I am low, I turn into a complete hermit, and a bit of a slob I guess. I just watch TV and listen to music and eat. I am careful about liquor, that became my nemesis when I was at college. I was in a cave of darkness and shut off from the world back then. Gina invaded and dragged me out into daylight. I think she's worried that I'm doing the same thing."
Annabelle teased, "And is it all because the girl you liked was with another guy?"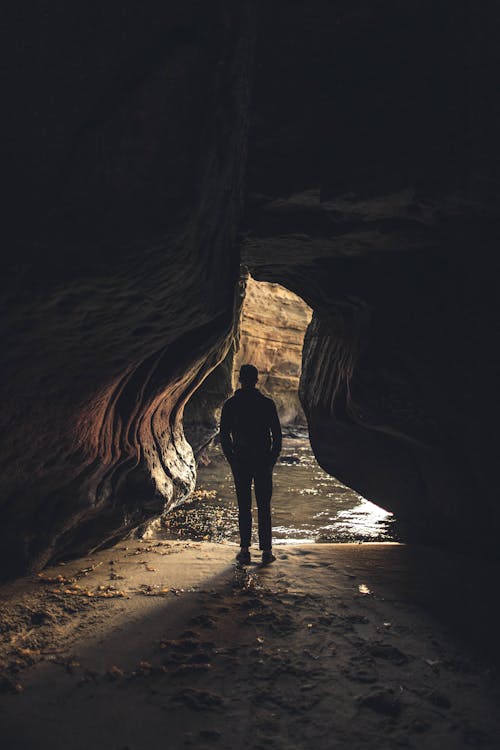 Chris shook his head, "It's because the girl I liked turned out to be the closest friend I have ever had. I've never had a friend I told so much to, and I thought was telling me everything about herself. It's the loss of having someone so close. It's turned me into a hermit again, and ruined my damn sex life."
"Chris you know I cannot do a thing about your damn sex life. That's your problem. But don't stop talking please. As long as we work out a way to make sure Robin is involved, you must not ever feel as if you are without someone you can talk to."
"There were so many times Annie, so many times when you did something to me, to my heart. I hope I didn't cross the line, but not being able to touch you, not being able to hold your hand, it's hard. Sometimes, I just want a hug from the one person who I feel closest to."
"We got too close Chris. If we had carried on something may have happened. We would have lost the friendship we had. We would have hurt each other and we would have hurt Robin. That can never happen."
Chris gazed at Annabelle, "Is that really what would have happened Annie?"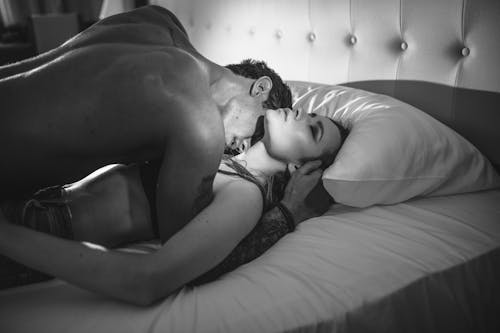 Annabelle looked earnestly at Chris, "It would been the end Chris. If anything had happened, it would have ended the friendship we had. I would have left Blackwood devastated and I would have had nowhere else to go. I know enough to be sure, I would have hurt myself a lot with that guilt crushing me."
Chris stared in disbelief, "It would have taken me a hell of a lot longer to recover from that."
"I know I didn't communicate with you properly, I didn't know how to say it. But it was important that we didn't get any closer."
"I don't want to lose you Annie."
A warm smile spread across Annabelle's face, "So we have to make this something that works for Robin. Anything else and it will just lead to misery and pain."
"Hey, we are learners aren't we? We will have to learn how this works now."
________________
You can read the next part of Annabelle's story here:
Kim, the creator of Writer Side of Life has given us some great writing prompts. Several of them appealed to me, but I have only chosen one to work on for now, because I am still playing catch up with blogging, after my trip to Australia:
I chose a prompt under the ROMANCE section: 3. Who is she waiting for?