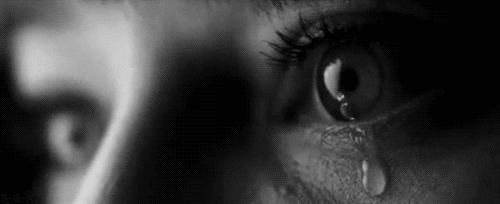 I could have been home from work almost an hour ago. Except something dreadful happened.
I started to cry. It was terrible. I was thinking about losing Goldfinch. Intense pain was flooding the inside of my ribcage. The tears began and nothing could stem them. My colleagues were obviously concerned. I just sat in a heap on the floor sobbing and wailing! Well, not so much wailing, more whimpering really.
This makes me realize I have a problem. My eyes were profoundly leaky. What if they start leaking like that in front of Goldfinch? I don't want to ruin things for him.
I am back at the little nest now and I am have just had a quick shower. Now I am going to try to sleep before I wake up tomorrow and start helping with the set up of a party. I am not in the party mood at all I must admit!
And then comes the guilt from wondering if the pain and the tears are really due to losing Goldfinch, or am I still grieving over that happened with Jack? It's only Jack that has been able to effect me like that before now. I only associate pain like this with him.
I am dreading being without Goldfinch. The happiness he has elicited within me has made all my worries and troubles quieten down. But without the sunshine from Goldfinch, what am I left with? A great deal of intense pain my friend.
Maybe it was worse because I was so tired. After all, Friday is my fifteen hour work day. If I wasn't so tired, surely I would have been able to control myself.
I should get to bed!