Earlier today I read a post from Cyranny, the creator of Cyranny's Cove:
https://cyranny.com/2019/08/30/just-thinking-30/
She sounded a bit frustrated. 😦  If you haven't already please do send some love via her post.
I had a funny day today (various reasons), but a few things almost pushed me to have a wobbley. But I didn't! I kept it together and just kept focused on reaching the end of the day.
A certain song came to mind today. It came to mind because I just kept on telling myself to shake it off. And then…came a memory. A memory that added to my general feeling of "about to crack up". The memory is the last time I was at a karaoke party with Jack.
Jack and me were both famed for loving karaoke. We have often been at karaoke parties. We have been cajoled by others who wanted us to sing duets together. Around twelve days before I was attacked, a friend of mine sent a round robin message to lots of friends asking if anyone was free that night (it was a Wednesday evening) for an impromptu karaoke party. Around forty of us turned up.
I arrived late because after work I used to go every Wednesday to help a lady who had severe physical illness. When I arrived at the karaoke party there was no sign of Jack. Phew! So I threw myself into the singing with gusto. After I had been there for about an hour my friend decided to tell me Jack had been one of the first to arrive at the party. Apparently he had got the singing going and then had left. My friend commented that he left just after she told him I was going to come, but I would be late.
This was something I did not want to know. It was provoking on so many counts. Why did my friend think I needed to hear that? And then there was the mixed feelings: Does Jack really want to avoid me as much as I want to avoid him? What would others say about him and I after that night? Why couldn't Jack and I just sit down and work out our rift? When would this ever end?
Well…I was so wound up that I picked a song that is not in my normal karaoke repertoire – Taylor Swift's "Shake It Off". I was so wound up that I let it go on the little stage. I was belting it out. I was dancing my crazy weird dance – shaking it!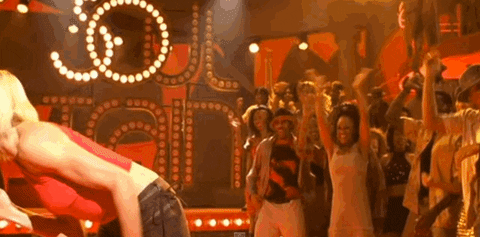 Right then and there I cared about nothing! I was so ready to burst with the frustration and pain of the whole Jack situation, that I was jumping about and dancing like some kind of fruitcake. I remember there were a bunch of girls who were about eighteen who thought I was cool! Another of my friends accused me of twerking – I was not! However, I was pretty full on, not a care in the world, crazy dancing.
And then…as I turned around after doing my crazy shaky dance…there he was! Jack was stood there watching me. Ugggghhhhh! Grrrrrrrrr!
What a memory! The last person I wanted to see me making a fool of myself. And it was all because of him that I did it! Anyway…it still works on many levels, when everyone is pushing your buttons and you feel yourself about to explode…let it go. Just promise yourself that as soon as you reach home you will YouTube Taylor Swift's "Shake It Off" and do your crazy shaky dance in the privacy of your own home.