I have been nominated for THE SUNSHINE BLOGGER AWARD by the wonderful Jeanne, creator of A Jeanne in the Kitchen, as you can see from her post below:
https://ajeanneinthekitchen.com/2019/05/21/its-a-sunny-day/
Rules
Feature the Sunshine Blogger Award logo
Thank the blogger who nominated you – THANK YOU LOVELY JEANNE!
Answer the 11 questions you have been asked
Nominate other bloggers
Ask 11 questions
Questions From Jeanne
What do you like most about yourself?
I am content with the outer me. I am a little self-conscious of the right side of my head after my head injuries. My feet are a little clunky. But they are alright, I should not complain about them after the way I treat them! Sometimes my tummy looks too bloated, but I have decided that is normal, and nothing to be overly concerned about.
I like the inner me though. I take pride in making the inner me lovely. Probably more so than the outer me!
What do you like least about yourself?
What do I like least?? Hmm. As I said above, I am pretty content on the whole. I suppose my eye-brows are a bit odd. They are almost an non-entity. They are there, but I can't really do anything with them. They are wispy and faint. I see other people's eye-brows and I wonder why mine look so malnourished. They are not ugly in themselves, but they don't enhance my face at all. But I think if you are going to start trying to enhance your eye-brows you need to be cautious.  I look at the eye-bows of some women and they are scary, which frankly puts me off from trying to change my eye-brows. But still…some women get it so right and they look amazing.
Who was your biggest influence on who you are today and why?
My family, especially my parents. I think they are gorgeous. I often think of their incredible example of being faithful, hard-working, reliable, humble, kind, cheerful, fun-loving, patient and modest. My Dad who has been window-cleaning since I was six months old, up and down a ladder countless times day after day, and training us to work for our pocket money. My mum who has worked as a nurse, as well as washing and ironing clothes, cooking and cleaning and training all of us in all aspects of house-keeping.
I love that they taught us such valuable lessons and they lived by those lessons themselves. They practised what they preached as it were. They were honest about their mistakes, they involved us in major family decisions. I remember their words and many experiences we shared, but it is their shining example I am so proud to have. They have been and still are wonderful role-models and wonderful friends to me and my siblings. I could not have asked for a better start in life. It's easy to love my parents because they are so very lovable anyway.
What motivates you?
A happy mix of healthy emotions. I thrive on all my interactions with people. My family, friends and others. People make me tick. Life is not fulfilling if you are isolated. But fill your life with good people (and yes they are imperfect so there will be some stress at times with working out occasional misunderstandings and overcoming challenges that occur due to imperfection), and you seem to have tremendous energy and always an invitation to go here, there and everywhere.
I gain enormous pleasure from nature. What I see in creation fills me with gladness to be alive and excitement about the future. It makes life sparkle for me.
What hobbies and/or interests do you have?
I have always been sporty. For years we swam competitively, so I have great stamina. But since my head injuries I have had some issues with my breathing if I push my heart too much. So I have had to tone down my physical activity. I still love walking and swimming. I love to visit interesting places like museums and National Trust properties. I love spending time with friends. I like baking. I am enjoying trying to write a little on this blog and reading all the posts from other bloggers.
Do you believe in reincarnation?
Only for recyclable materials. I believe in recycling – I have become borderline obsessive about plastic being recycled. I believe in reincarnation for materials like plastic, glass, aluminium, paper,  a magazine one day…a newspaper the next…the papery surface on a sheet of plasterboard the next.
With regards to human life, I believe that death was never part of our Creator's original purpose for humans. Throughout the scriptures there are repeated reassurance that our Creator will undo Adamic death. I am looking forward to the resurrection of all those who have died. But I know that our Creator is looking forward to it even more.
Is there life other than life here on Earth?
Yes. Our Creator made hundreds of millions of creatures like him before he ever created creatures made of matter. The scriptures refer to these creatures as angels, but the words used for "angel" in the original languages the scriptures were penned in, also mean "messenger". They often served in this capacity.
There is a verse that I love in the scriptures. It is about the reaction of the angels when our Creator made the earth. When they saw this beautiful planet, what was their response? They  "joyfully cried out together and…began shouting in applause". 
When one angel led a rebellion against our Creator and claimed that intelligent creatures can rule themselves and decide what is in our best interests, it was an issue that effected not just humans, but angels too. In fact, this issue, being settled on our planet, will effect all intelligent creatures, whether they are made of matter or not.
Are you the life of the party or do you prefer to keep more to yourself?
I am happy with my own company. But I thrive on being around people.
At a party, I give my all to making sure others are having fun. I am usually one of the first up on the dance floor…and that goes without speaking if there is karaoke. I always have something funny or interesting to share…but I like to get others chatting and laughing.
If you could have dinner with anyone, past or present, who would it be and why?
Oh…so hard to choose! There are so many people from past especially I would love to meet and I have many questions for. I can't wait to meet people of from all eras and all walks of life.
But of course I have a favourite person. If I could have dinner with anyone, it would of course be Goldfinch. Somewhere wonderful, were we could look out on stunning scenery or a sunset or the night stars. I would try to cook something he would love…and I would of course make a naughty pudding. And, I hope he would be able to stay over for the night 😉
What is your spirit animal and why?
I don't know understand the term, it is something that doesn't register with me. But I love animals, and these are some of my favourites: 
If you could change something about yourself, what would it be and why?
The only real cloud that casts it's shadow over me is my head after I received severe injuries when I was attacked. It is a problem.
I find it hard to plan. Not from day to day, but long-term. Since I left hospital after I was attacked four years ago, well-meaning people and professionals have told me just to take one day at a time…and I have. But it would be nice to think a little beyond "one day at a time".
I want to go back to my career, but it's too risky for them to send me on international assignments. If I met someone who loved me and wanted to build a life with me…well, I would be so anxious because I don't know what will happen to me. I don't want to become dependant on someone and become a burden to them. Nor do I want to let someone fall in love with me and then lose me. I think I would find it easier to be more confidant if I did not have so many black-outs and episodes with difficult breathing. It scares me sometimes. I am not scared of dying. But I hold back from some aspects of life because it is distressing to find myself in A&E.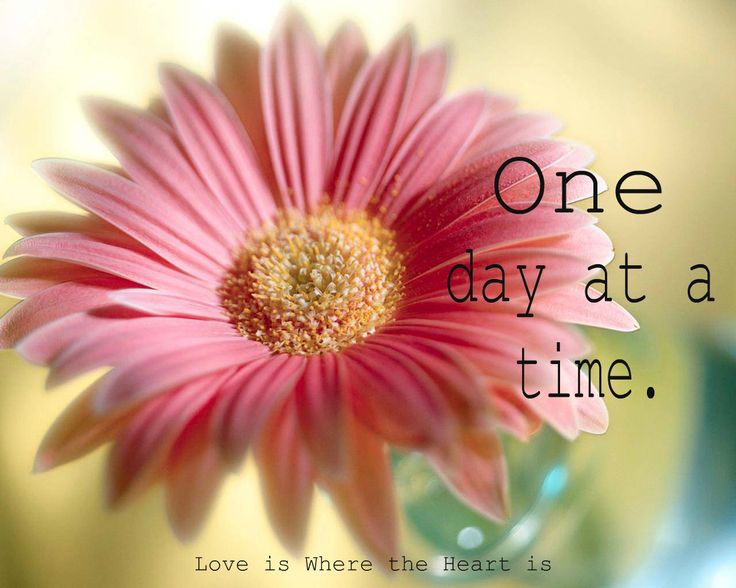 People say the loveliest things encouraging me to stay positive. I am positive, but I am stuck in a situation that is confining my options and I don't know how long for and what will be the outcome. So, for the moment, I just carry on living life one day at a time and enjoying it. There is a wonderful man in my life whom I love and because of the 10,100 miles that separate us, I can love him without being scared of being a burden. I am near to my family. They want that. The NHS (the free health service here in England) are doing a grand job of looking after me, and for the most part I am ticking over very well.
An Extra From Me
I was looking for a sunshine song to tag on to this post…and because of the beautiful photos in this video I chose Vivaldi's "Summer" from "The Four Seasons".
Eleven Questions For My Nominees
DO YOU HAVE A FAVOURITE FLOWER?
WHO OR WHAT INSPIRED YOU TO START A BLOG SITE?
IF MR (OR MRS) PERFECT WAS TO WHISK YOU AWAY ON A SURPRISE TRIP TO A CITY BREAK – WHERE WOULD YOU LIKE IT TO BE?
WHAT IS YOUR OWN FAVOURITE POST FROM YOUR SITE OR THE ONE YOU WOULD RECOMMEND READERS CHECK OUT FIRST?
WHAT WOULD BE THE PERFECT DAY-OFF WORK FOR YOU?
DO YOU HAVE A FAVOURITE ICE-CREAM?
 FANCY DRESS PARTIES – WHAT HAVE YOU DRESSED UP AS?
WHICH SONGS WOULD YOU SING IN THE SHOWER WHEN YOU THINK NOBODY CAN HEAR?
DO YOU HAVE A SCHEDULE FOR YOUR HOUSE-KEEPING (CLEANING/LAUNDRY ETC) OR DO YOU JUST FIT IT IN WHEN YOU CAN?
IF YOU WERE A TOURIST VISITING LONDON – WHERE WOULD YOU LIKE TO VISIT?
CAN YOU REMEMBER THE FIRST CRUSH YOU HAD ON SOMEONE?
My Nominees