Should I go to a party on Saturday with a male friend who has been single for about a year?
His girlfriend moved to Canada when she had an exciting job opportunity. As far as he says, they were happy together and will always be friends. But he says they do not have plans to continue their relationship in the future, she is dating other men over there. I think he volunteered all this when I was talking to him and some other friends when I went out for drinks last week.
He texted me a couple of times that night and basically said he thought that he and I have a lot in common (because my Goldfinch has moved to Australia). He said any time I want to talk I could call him.
It is unlikely I will know anyone else at the party, so I will be a bit tied to him perhaps. Although I am not at all shy, even with new people. The thing is, it really is too soon for me to go out on anything that would be regarded as a "date". Way too soon!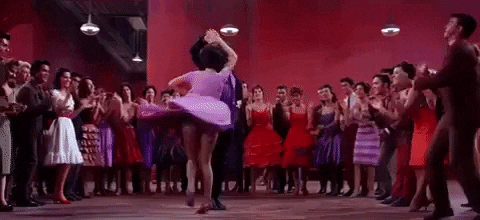 How would he take it if I admit that I don't want to develop a close friendship with another man yet? However, I would love, absolutely love to go to a party and have a dance! Will he be alright with that?
It would be nice to put on a frock, and go out for a dance. I don't want to offload about missing Goldfinch to him (hey I have all of you for that!!!) and I don't want to give him any impression that I am ready to think of someone else so very soon after losing my beloved.
I have told Goldfinch already by the way. I don't want him to be left out of my decisions over when it is time to go out with another man. I miss Goldfinch so much. I keep imagining him wrapping his arms around me and holding me close while I sleep. He loved to sleep holding me tightly. At first I found it a tiny bit claustrophobic. But I came to love it. Sometimes I wake up in a panic – where is he?
But I would love to go out dancing!