Due to the last few weeks being rather hectic, I have started three SHARE-YOUR-WORLD posts and not been able to finish them within a week. So I really want to complete this one. I am determined to finish this one before I head for bed!
Melanie hosts SHARE-YOUR-WORLD and this week her post asks us some delightful questions:
https://sparksfromacombustiblemind.com/2019/01/07/share-your-world-1-7-19/
Questions This Week:
Did you have to help out with chores when you were growing up?  If so, what were you assigned to do?
Yes. When we were very little, my parents encouraged us to get involved with simple tasks like dusting and tidying our toys away.
Then we were given tasks according to our age and ability. I was asked to wash dishes, whereas Mandy was to dry them. Mandy was asked to sweep and mop the kitchen floor.
I was asked to wash the car each week. My sisters would help me because it was fun. We were to tidy our rooms and the living room where we spent a lot of time and gathered clutter.
Then we were trained to iron shirts, cook family meals, mow the lawn, weed the garden, paint the fencing. It was fun to work along with my parents. They always showed their pleasure when we were diligent with our tasks. Dad always involved us in DIY tasks he undertook around the house.
One thing was made clear: if we didn't want to do chores, we would not be receiving any pocket money.
Have you ever researched your family tree?   What do you know about your family's roots?
My Grandfather researched his family tree, and I keep asking my Mum where all that information is. Since he died last year, there has been a lot to sort out with regards to the sale of his house, so I am afraid we might misplace all of his research paperwork.
He is Australian. I only remember ever seeing him with a beard. When he kissed us it felt funny! He liked to drink wine, and also gin and tonic. He used to give us long lectures and recite incredibly long classic poems to us. He had a very hearty laugh, which we heard frequently, because he would laugh at us as little ones. Granddad was disappointed that I turned down academic opportunities in order to be a volunteer. He was angry with me when my younger sisters chose to imitate me rather than my older siblings. He encouraged academia and high-flying careers. It was only when his son and one of his his grandsons, who had gone down the route of academic studies and were in high profile and lucrative careers, went on to disgrace him and the family, that he seemed to start to grow in respect and affection for those of us who had ended up deeply happy and generous, and had helped many other people as volunteers.
My grandfather lived in Brisbane before he came to England to marry my Grandmother. A few years ago Granddad went out to Australia with my Uncle. He felt it might be the last chance he would have to be there. He saw relatives he had not seen for years and sorted out some property he had out there.
On my Grandmother's side, I know very little except that either her grandparents or their parents had been in Ireland at some stage. I think there were originally Murphys and Gallaghers in the family on her side. When I was six years of age I remember a family wedding where we met many of my Grandmother's relatives, my great uncles and aunts. We did visit them before and after that wedding but I don't think we always understood how we were related. We just knew to behave and be polite. There were some farmers in her family. But most of that generation are long gone now. I depend on my Mum to fill in the gaps in our memory. Mum used to stay with older uncles and aunts on their farms and help out with work that she could be of use with.
My grandma made the most amazing sherry trifle. When we visited she always had two trifles ready. One she gave to my father, to his delight. The other was for the rest of us to split. Dad loved her sherry triffle! I wish I knew her secret recipe. She was a talented seamstress, She had an allotment and grew vegetables. She had long snow white hair for as long as I knew her. She seemed very domesticated and was always sweet and mild. My mum is like her in temperament. She would tell my grandfather off when he was being tasteless! But deep down she held certain prejudices. She developed Parkinsons disease and it was hard to see her decline.
On my Dadda's side, there is a sadder story I feel. He is one of eight children, two of whom died as little ones. My Dad is the one of the youngest. His father died when he was two years of age. Dad does not even remember him. Both of my dad's parents were Liverpool born and bred. Dad is not sure but he thinks there may be Irish connections further back.
My Nanna we do all remember. She died when I was about ten years old. She smoked like a trooper! I found it very hard to visit her home because the smell of cigarette smoke was so strong. She lived with one of my uncles. He was very fond of us and I remember him being cheery. There were things in that house I never saw anywhere else.
My Nanna loved Bingo. In fact most of her presents to us, she won at Bingo sessions. My Uncle and Nanna both loved "the Pools", betting on a horse, "Spot-the-Ball". That's what they seemed to talk about. They often played card games with us. I remember visiting Nanna in hospital shortly before she died. Even she knew it was the cigarettes that cut short her life. She shared a box of York Fruits with us, I did not like them at all. I have never wanted to try one since!
All of my grandparents are resting in the grave for now. I would really love to know more about my family and I would love to meet generations whose life never overlapped with mine.
What's your cure for hiccups?
I don't often have them. But I am pretty sure when I do, I just take a huge breath and try to hold it for as long as possible.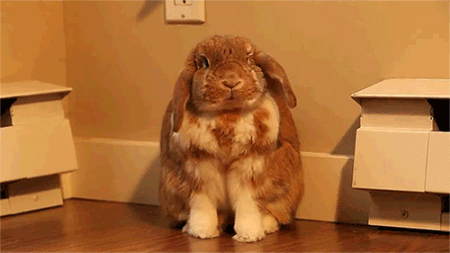 Milly has terrible hiccups. She always has. They last for around half an hour. They are huge. They sound like a loud "ribbit" – you know the noise that a frog makes. Because they are so big and they last so long, they hurt her chest. I always wondered why her hiccups were so drastic compared to my dainty, silent ones.
What makes you roll your eyes every time you hear it? Either figuratively or literally?
People who show off about how much money they earn or their designer clothes, bags, watches and how much those items cost. Do I really look interested I wonder?
I find it annoying when women do it, but for some reason it is even more obnoxious when a man starts to tell me his worth in pounds or dollars.
I roll my eyes and switch off mentally. I have no interest whatsoever in self-indulgence on that kind of scale. Yuck!
Finally:
Share a gratitude or positive moment or experience from 2019 so far:
I have had to work a lot of extra hours since 2019 began. More than anything I am grateful for my Italian colleague. She is marvellous. Our manager has been away on holiday. My Italian colleague has been amazing at supervising everything that is going on at our branch. She is incredibly diligent and conscientious. She is also a very lovely person. Where would we have been without her?
But she is tired! She has done more overtime than me by far. If I feel tired, she must be exhausted!
I am trying to find a little gift to say thank you for all of her hard work whole our manager has been away. I am so awful at choosing gifts! She really likes chocolate, milk chocolate. I did hear her say she loves strawberry creams and orange creams from Quality Street boxes. I know Quality Street sell a box with only the fruit creams. But I have no idea where to find them. I have been looking in every supermarket and newsagents I pass but so far they remain elusive. If I can't find them I will look for another little gift to show her I appreciate her.