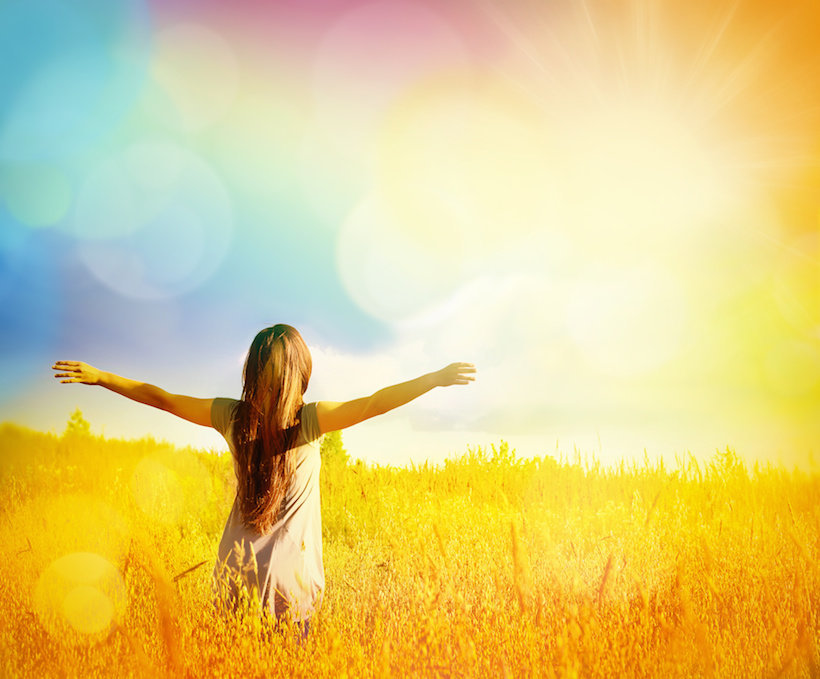 What do I hope for 2019? That spring and summer come quickly and last a very long time!
Every day is going to be a little lighter from this point on. I am so excited that life and colour and warmth will soon start to return. Looking forward to being back in shorts and sandals.
To brighten up the winter, there are nomination posts in my drafts folder that need to be completed. The first I wanted to work on was another dose of glorious sunshine.
I have been nominated for The Sunshine Blogger Award by 
 wonderingbelles, the creator of Wondering Belle's Blog as you can see from her post below:
https://wonderingbelle.blog/2018/12/18/the-sunshine-blogger-award/
…and I loved her questions. I made a start on this post before I went away during the holidays and it is time to finish it and polish it up before I publish it.
The Rules
Thank the person who nominated you and provide a link back to their blog so others can find them – Thank you Belle!
Answer the 11 questions asked by the blogger who nominated you.
Nominate 11 other bloggers and ask them 11 new questions.
Notify the nominees about it on one of their own posts.
List the rules and display the Sunshine Blogger Award logo on your post and/or your blog site.
Belle's Questions For Her Nominees
What makes you the happiest about your blog?
Well…there came a point when I started to feel that this blog could be something special for my family to enjoy at a later date. I would like it to be a gift to my family at a later date. Even though, they do not yet know anything about it, thinking of my family as my target audience has been the governing influence on my posts for some time now. It makes me very happy to think of them reading in the future and deriving some comfort and enjoyment out of silly things I have written.
When I first started this site, I was not sure whether anyone at all would look at my posts,  I was frankly amazed by the response. The lovely comments and interaction with other bloggers has been an unexpected bonus. However, I think I would have run out of steam some time ago if it wasn't for the change in my motive to continue writing and creating posts.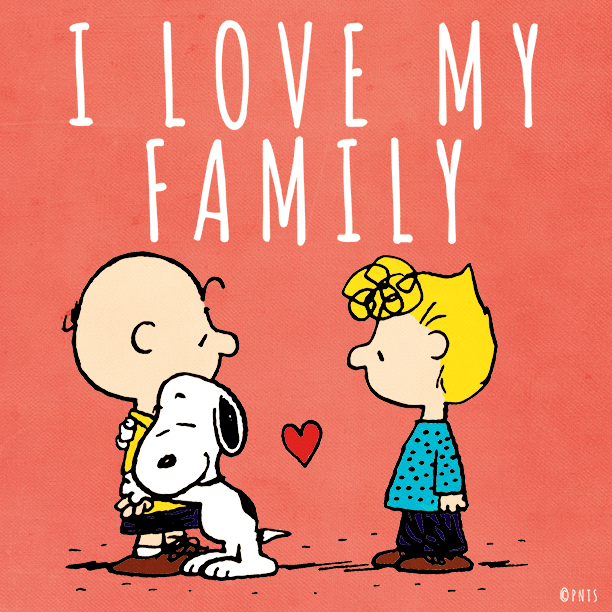 I have had problems ever since I received head injuries over three years ago and even this year I have been rushed through accident and emergency a few times due to some of my more worrying symptoms. There came a point when I was struck by the thought that it would be really nice for my family to be able to have this site if anything happens to me. My family know I have been writing stories in my free time, but they don't know about this site yet. I am not sure when and how I am going to introduce it to them, but I want it to be there for them so that at any time in the future they can look at posts and I don't know, I guess draw some enjoyment from them.
What is your all time top goal?
I used to have a goal. It was to become a full-time international volunteer. I reached that goal eight years ago. It took over thirteen years of disciplining myself and sticking to a demanding schedule and living on a pittance. It was like climbing Mount Everest. But I made it…I was one of a very small number of single women who have ever been invited to take up a post like the one I was.
However three years ago, I was the victim of a crime that caused me serious physical injuries and emotional trauma. I had to take almost a year out to recover. For the past two and a half years I have been back in London and working, trying to rebuild my stamina and strength. I would love to return to my life, my home, my career as an international volunteer. It feels like a long way off though.
Sometimes my ultimate goal of returning to my career and life, seems so far off. Even though sometimes I feel dispirited and despondent about whether I will ever make it back where I belong…I still believe that having that as a goal is a huge protection to me. It prevents me from setting my sights on worthless, meaningless, shallow goals in this money orientated, me-first, world.
I aspire to giving everything I have to build a world that is as beautiful as it should be!
What is one thing on your bucket list?
I don't have a bucket list for myself really. Staying alive is the main focus now, and making each day count.
I would love to live to see the human family living in harmony with this beautiful planet and other creatures. I would love to see tears of sorrow wiped away from people's eyes and heavy hearts, and instead tears of joy and merry hearted, happy, healthy people who are truly at peace in every possible sense of the word!
Where would you suggest someone go visit?
Ooooh – it depends how long for and whether you are a townie or a country bumpkin.
If it is for a weekend and you want to see everything a city offers and see gorgeous historical buildings and eat in charming cafes, then I tell my mates here in London to pop over to Bruges in Belgium. Lovely for a weekend getaway.
If it is just for the day…I recommend Eskdale in the Lake District – head to Wastwater and climb Skafell Pike or Great Gable.
I love Eskdale…many camping trips and a lot of fell-walking with friends and family for many years.
I don't know why I thought it would be good for a day trip…spend a whole weekend there.
What do you think would make a difference to this world?
I have read a lot about why there is so much trouble in the world, from many sources. I agree with those who point to the need for a huge change of rulership. I don't think humans are capable of governing themselves. We are not designed to be independent. It is like small children telling their parents they don't need them or their rules.
Every conceivable form of government has been tried. Monarchies, dictatorships, autocracy, democracy, communism, capitalism, liberalism, republicanism…it's all been tried. Our history books may well serve as a lesson learnt for the entire universe in millenniums to come, a judicial statute in a way.
Current governments provide a degree of stability – a framework of law and justice and other provisions which benefit us, but we need help. Too many short-term decisions have been made that have put wealth and power first and have sacrificed quality of life for many humans and have damaged our planet and it's environment. There is a lot of damage that needs to be repaired.
Although there may have been some genuine, well-motivated politicians with integrity (yes – some of them) they are limited…either because the legal framework limits the duration of their term in office, or because they are ousted by a political rival, or fall victim to sickness or old age. Plus some of those who they work closely with may not be trustworthy. There are many reasons why human rulership fails to satisfy mankind's basic needs. It's time to end the chapters on humans dominating each other.
This planet has an abundance of everything we need. It is being mismanaged.
I would love to see a world government supervising and educating all humans to care for this earth properly. A rulership that does not allow monopolies and extreme economic situations. To me, every millionaire probably means more are being deprived of the basics. Millionaires, billionaires are not a success. They are a sign that this economic system is a failure. We need rulers who care nothing for money and wealth, but are genuinely motivated by wanting the very best for this planet and all it's creatures. A world that values every man and woman and child no matter where they are born.
What is a hobby you wish you had more time to enjoy?
Swimming!
My sisters and I were competitive swimmers for years.  I love swimming.  Being in a pool feels wonderful to me…peace, calm, happy place…and then as I swim up and down for an hour or two I feel adrenaline and power rushing through my limbs.
I am finding it hard with my current schedule to go regularly though, at least once a week. I do wish I had more time for swimming.
What is your favourite song right now?
My favourite song change on a daily basis! But right now…I have been singing this all day:
What would you like others to know about you?
Erm…
I am very grateful. I know I don't own many things and I have very little money. But I feel immensely wealthy. My life is very rich.
…I have a very very wonderful family who gave me a brilliant start in life. I have been trying to make decisions and develop habits that would make them proud and show appreciation for all they taught me.
Have you ever written a book? What is the name of that book if so?
I have not written a book myself. However I have proof-read and assisted in editing an auto-biography for a celebrity.
I have written thousands of letters, e-mails and pages in journals that could fill books.
I filled six journals full of detail about what was going on in the lives of me and my friends for a very close friend of ours who was intensely ill for six months. We thought we were going to lose her. When she came round and her health recovered, I gave her the journals I had kept with her in mind. They were full of photos and pictures and detailed accounts of what had been happening. It was a big help to me at the time to keep my mind positive. But when she received them and read them, she was blown away by what I had done. She told me years later how much she treasured them.
I have been writing a special book for my niece since she was born. She is far too young fr me to think about giving it to her yet. She would probably tear it to shreds! It is very much a token of love and special thought for her. It will be a special day when I can give it to her. I shall go and take a picture so you can see what I have been up to!
The book is mainly full of pictures and a little writing. There are lots of pictures of animals, fish, birds and of Wales. There are family photos. There are lots of pictures off my niece too. It is something I can work on when I am really missing my family and I look forward to the day when she is old enough to have a book that has been inspired by her without trying to crumple the pages or eat it!
What is one thing that would make you happy right now?
Goldfinch! I miss him 😦
I want him here with me! I wished I could have taken him to Wales to meet my wonderful family.
However, months ago I realized that it is better for Goldfinch to be without the burden of worrying about me being rushed to hospital on a regular basis. I have said my goodbye and can accept that I had a very wonderful year with him. Now my future happiness is hearing from him that everything is going well for him, that he is happy.
List 5 things you love:
Only five? There are so many things I love…in no particular order here are five of five million things that I love:
PEOPLE – especially my family and friends and Goldfinch!
THIS PLANET – meadows, mountains, rivers, beaches, lakes, waterfalls, forests
MUSIC
FOOD
ANIMALS – frogs, whales, horses, giraffes, bunny rabbits, butterflies, little lambs
I would like very much for my family to be able to look back and be absolutely sure that I have lacked nothing at all! They taught me pretty much everything I needed for life. Their demonstrating their love by being joyful, hard-working, fun-loving, kind, generous, faithful, reliable, consistent, balanced and wonderful examples is an immensely valuable inheritance.
Eleven Questions For My Nominees:
DO YOUR FAMILY AND FRIENDS KNOW ABOUT YOUR BLOG?
ARE THERE ANY LESSONS YOUR PARENTS TAUGHT YOU THAT YOU ARE VERY GRATEFUL?
ARE YOU A SWIMMER? WHERE WOULD YOU LIKE TO SWIM?
DID YOU HAVE TO HELP OUT WITH CHORES WHEN YOU WERE GROWING UP? IF SO, WHAT WERE YOU ASSIGNED TO DO?
HAVE YOU EVER HAD A PENPAL?
WHAT DO YOU DO TO CHEER YOURSELF UP ON RAINY DAYS WHEN YOU DON'T FEEL HAPPY?
HAVE YOU EVER RESEARCHED YOUR FAMILY TREE? WHAT DO YOU KNOW ABOUT YOUR FAMILY'S ROOTS?
WHAT ARE YOU LOOKING FORWARD TO IN THE NEXT TWELVE MONTHS?
DO YOU HAVE ANY REGRETS?
WHAT NEW SKILLS OR TALENTS WOULD YOU LIKE TO LEARN OR DEVELOP?
DO YOU FIND IT EASIER TO BE HOPEFUL OR DOUBTFUL ABOUT A BETTER FUTURE FOR THIS EARTH AND ALL IT'S CREATURES?
My Eleven Nominees: