I have been tagged to take part in another challenge from Rory the creator of A Guy Called Bloke and K9 Doodlepip! and I have to admit this is a challenge I am very nervous about. Maybe you will see why I am nervous!
Kristian creator of Tales from the mind of Kristian has been brave enough to get the ball rolling. He did a fabulous job of answering the questions in the style of moi – for he nominated me! Have a look at his post – I love it!
https://talesfromthemindofkristian.wordpress.com/2018/11/13/its-just-plain-madness-from-a-guy-called-bloke-a-new-challenge/
The post below is Rory's original with the rules detailed:
https://aguycalledbloke.blog/2018/11/13/its-just-plain-oh-golly-l-wonder/
Rules
Don't answer the questions the way you would, but the way you think your nominated blogger would.

Nominate one blogger to answer the questions, but before you do, create 2 new questions of your own to replace 2 existing questions.
So I am so scared to offend or upset anyone – so I am going to nominate a blogger who lives no where near me! and I am hoping will forgive me for anything I get wrong! Plus, if there is anyone who is game for a laugh it is of course, the wonderful:
1 If you could be any animal what would you be and why? Can you guess which one?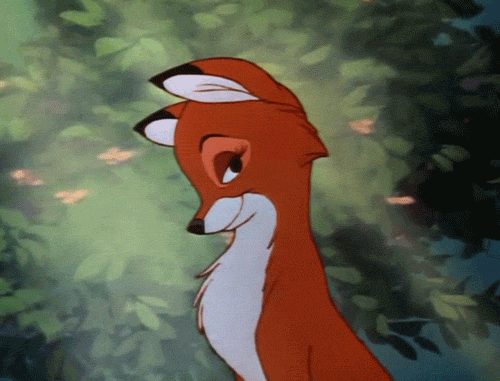 A fox…
…the brilliant combination of sass and cunning!
2 What would you do with the money if you won the lottery?
Lots of good things (I genuinely have a heart of gold) to help worthy causes.
With the excess I might buy a holiday home in Tenerife and make sure the nearest and dearest are looked after too!
3 Which cartoons do you still watch?
Tom & Jerry   
and Wile E. Kayote  
4  Is there someone who wronged you and never apologised?
Gladys…
…she ate my goldfish!
…never stopped to apologise
5 If you had to choose, how would you want to get famous?
Celebrity cake-taster…
…you know in those baking competitions. Line up the cakes, I will try them and tell them what I think!
…or First Brit to rule America? So long as I am well supplied with cake.
6 Minus the popular holidays, which season do you prefer weather-wise?

Summer…
….warmth…
…sunbathing….
….lots of reasons!
7 Would you rather be attacked by a big bear or a swarm of bees?

Just let either of them try!
If I had to choose, I would go for the bear…
…probably easier to outwit..
8 Do you ever count your steps when you walk?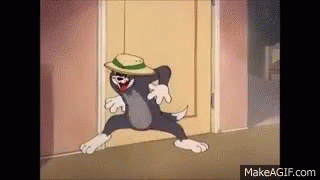 Only when I have to tip-toe in the dark…
…to exit a prank scene I have just set up…
…mwuhahahahah!
9 What is your biggest pet peeve?

Husbands – especially those who don't replace the toilet roll
10 Do you read whilst in the toilet?

Since I am the bathroom bandit, I hatch plans for a prank to terrify the next person to use the bathroom…
…as it was probably him that didn't replace the toilet roll – so he deserves it.