He has been at it again!  Another amazing challenge from A Guy Called Bloke and K9 Doodlepip!
If you have not seen one of the "Game-On" challenges before, please look at Rory's original post which details the rules and explains the challenges:
https://aguycalledbloke.blog/2018/10/04/game-on-series-2-the-beauty-of-great-music/

Daily Topic Subject
– The Beauty of Great Music

Q1] How important is music in your life?

Well…I enjoy music – A LOT!!!!!  How important is it in my life? I think it is like pudding…I can go without it to be honest. But I enjoy it so much and look forward to it…it sweetens my life and makes me a very happy bunny.
But I keep it in it's place – I will explain that remark a bit later in the post.
I had singing lessons from a fairly young age and did a year at stage school (acting, singing and dancing). I have sung and danced in front of various audiences. So music has been something I have had a lot a lot of fun with. But I also had a handful of negative experiences.
Q2] What is most favourite type of music and what is your least favourite?

I love variety.  It is really hard to choose a favourite. There are some pieces of classical music which absolutely take my breath away and make me feel such an exquisite rainbow of profound emotions.
But I chop and change my musical mood all the time and I like a bit of everything – right across the musical spectrum. Pop, golden oldies, all sorts of genres…I like a diverse array of music.
The only music I don't like is music which doesn't sound like music, it just sounds like a lot of noise and shouting. I don't like any music with profanity and obnoxious lyrics.
And I have a prejudice against a small number of bands. One of my older siblings (who was an absolute delight until they started hanging round with "the wrong crowd") started listening to music/lyrics that I came to feel were like poison – a happy child turned into a miserable, grumpy, disrespectful, rebellious so-and-so.  My sibling left home under a cloud (because my parents were not going to allow us little ones to see someone come home drunk or under the influence of other substances) and went and carved a name in the hall of fame for them-self (and made a lorra lorra cash on the side lot of which has been spent on harmful practices).
I never ever wanted to like the bands my sibling became wrapped up in. If their songs start playing on the radio, I turn them off.  All I can do is associate them with the horrible change in my beloved sibling that took them away from our adorable family for twenty five years.
My sibling has fallen (I am not sure I will ever write about it because it hurts so much) like Humpty Dumpty and currently it's my parents and the rest of us who are gluing my kin back together again.  All the famous rich "friends" they used to have seem to have vanished. It seems like the world he was striving after was just an illusion. (As you can tell, there is a lot I am not telling you here, it's all a bit raw.)
Can I just say at this point…I have mentioned some of the bands I used to like and even linked to some of their songs…but I want to make something clear: I can't abide harmful practices…drugs, excessive consumption of alcohol, (and tobacco of course) and cheap casual relationships are often promoted in the music industry, as well as a disdainful, arrogant attitude.  I don't like any of that, in fact I detest it..  It is frankly annoying that some amazing guitar anthems are linked with lyrics which are plainly about taking drugs.
Q3] Do you own a music collection or do you simply listen to whatever on whatever?

I used to have a huge music collection.  I worked for a record company when I was a teenager and I became pretty obsessed with music!  Literally obsessed.  I used to study NME, Melody Maker, Kerrang!, Smash Hits.  I would listen to radio stations every moment I could.  I would climb into bed with my head phones on, still listening to Radio One presenters like Steve Lamacq and Jo Whiley, and Mark and Lard (I know not many of you may know who I am talking about – but they were of note back in the day).
All my money went on buying singles and albums and tickets to go and see bands performing live (mainly in Manchester).  I met a lot of musicians at a young age.  I had a couple of horrid experiences (voluptuous blonde teenager hanging around arrogant hedonistic apes) and I decided I was repulsed by seeing things that made me feel sick.  You know the old phrase about the music world "sex, drugs, rock & roll"…I saw things that still make me feel sick twenty years later!
There came a point where I realized I didn't like the effect that some song lyrics and the attitude promoted by a lot of the music culture at the time were having on me.  My parents were deeply anxious about my change in personality when I became devoted to music. Especially after what they had already seen happen with my older sibling.  They tried so hard to reach my heart.  Little Miss Sunshine was becoming Little Miss Obnoxious.  But my parents' loving appeal won me over. The excitement of meeting musicians I thought were cool (before I saw them up close) evapourated, the illusion melted away.
I wanted to escape, I wanted to breath fresh air.  It was really hard for me to get my addiction to music and bands (and I don't use that term lightly) under control.  I really struggled to win my mind back.  Eventually I went "cold turkey" and threw my entire music collection away. I started to read again. I started to spend more time outdoors running and hiking and spending time with my family and friends. Gradually, my joyful personality and sunny disposition started to blossom and flourish again.
So…I no longer have a music collection.  I do have a few different playlists on Youtube though – a classical one, a dance one,  beautiful songs, melodies for maladies, and one just for Kristina Train – because that woman could sing anything to me and I am convinced I would love it – I love her voice.
But I can enjoy music in a much more balanced way now.  It is like pudding.  I don't let myself have too much.  When I do indulge, I savour all the flavour.  My attitude to music now is cautious in the same way that someone who had a problem with binging on cakes and chocolates, and then became very sick and had to work hard to win their battle, has to be cautious. They may have to exercise balance for many years. Even years later, I have to be a bit careful and keep an eye on myself when it comes to the amount of music I listen to, the effect it is having on me and keep control of my own mind.
Q4] Are you a singer, a hummer or a whistler?

I am a singer! Oh yes, no doubt about it!
PQ5] Show through links your five best songs?

So hard!!!! Oh Rory- how could you!!!!  I am going to try to give you five, but five is not enough!
Ask me tomorrow and you will get a different five!
Q6] Have you ever been to an outdoor concert?

Oh yes.  Many.
PQ7] Do you ever go out to listen to music live? When was the last time you went to a concert/gig?

Not anywhere near as often as when I worked for a record company. But I do go, mainly when friends say "do you fancy going to see…?"
In August Goldfinch and I went to the Godiva Music Festival in Coventry.
Q8] Do you sometimes feel like dancing when you hear music? Under what circumstances do you dance?

Oh yes, I often feel like dancing when I hear music.  I don't need a lot of encouragement. I will dance both at home on my own and in front of workmates, friends and strangers.
I know I am always guaranteed an invitation to parties because I will be one of the first to be up there on the dance floor and making sure everyone joins in.
In London, I still receive lots of invitations to Salsa parties – and I am hopeless at Salsa!  But any other dancing/music I love.  Michael Jackson, Whitney and a lot of modern pop is sure to get me up on the dance-floor.  At least twice a year I go to huge reels…or ceilidhs – Scottish country dancing – oh my goodness – so much fun…but it's a sweaty business!
Q9] When do you listen to music?

Funny enough, I don't often switch music on when I am on my own.  I always have things to do, things on my mind, people to call.
When I arrive at work someone has always turned the radio on already.  My friends often have music playing at their homes or in their cars.  Most venues we go to for drinks or dinner have music playing.
Q10] If you answered yes to Questions 6 & 7 – who did you go and see?

Long long list…here goes:
Ash
Blur
Cast
Pulp
Lush
The Levellers
Elastica
Kula Shaker
Sleeper
The Longpigs
Texas
Space Hog
Bis
Northern Uproar
Octopus
Oasis
Paul Weller
Katherine Jenkins
Peter Andre
Boyzone
Ronan Keating
Hot Chocolate
Leslie Garratt
Suzie Quattro
Mud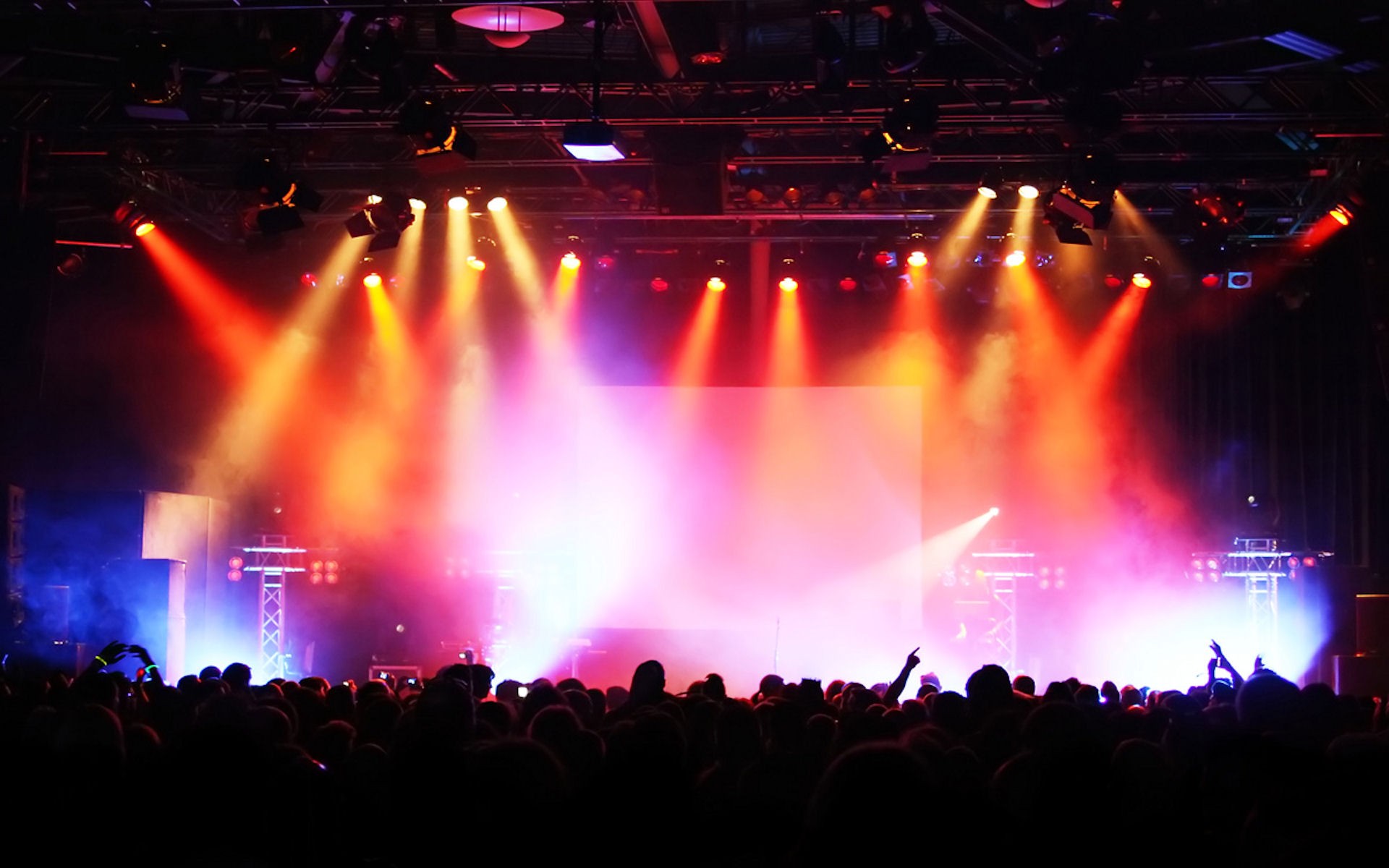 Supergrass
Bluetones
The Charlatans
Manic Street Preachers
Menswear
Echobelly
Jessica Ware
Paloma Faith
Tony Kristie
Ronan Keating
Jason Donovan
Coldplay
Ok…I am getting bored with this, and I am sure you are too!
I have seen many many others…I feel terrible because I have heard so many small bands, acts, solo singers or musicians – and I cannot always remember them.  I have heard a lot of Asian music live, but I am a bit foggy about who I have seen.  I have seen a lot of bands playing Scottish or Irish folk music.  I have seen lots of independent rock bands and singers who work really hard and have never had "a big hit" or been nurtured by a big record label.
Q11] Is there a song that makes you emotional?

Sinead O'Connor – Nothing Compares To You
Ask me tomorrow and I might have said one of these:
I Have Nothing – Whitney Houston
Can't Live If Living Is Without You – Harry Nilsson or Mariah Carey
Sometimes All I Need Is The Air That I Breathe And To Love You – The Hollies
Unchained Melody – The Righteous Brothers
Somewhere Over The Rainbow – Eva Cassidy or Isreal IZ
Tears I Heaven – Eric Clapton
PQ12] Do you feel that you have a special connection with some types of music? Which types?

I am not sure of a special connection as such…
The era when I worked for the record company was Britpop era.  I published a post this summer about my job and the music I used to listen to:
Q13]  Have you ever tried singing in a karaoke bar? What was the experience like?

I am a Karaoke Queen – not many bars…more hotels and parties.  If you have been involved in singing/performing  professionally in front of a paying audience, it can be a very pressured environment with lots of critique, which can take a little out of the enjoyment.  Karaoke is just fun – sheer fun!
The funny thing is, you get an amazing reaction when you perform in front of complete strangers…more so than in front of your friends who have heard you a hundred times before.
I love it. Adrenaline ripples through me when I am singing with a microphone.  I love a crowd cheering me on.  I have many karaoke experiences that I intend to write more about one day.
Q14] Do you listen to music when writing? If so which?

Not often…only when the post I am working on is featuring a song that has inspired me to write.  I do publish a lot of posts with a song attached.  Often hearing a song on the radio gives me ideas for a post…especially love-songs – they make me think of Goldfinch of course!
PQ15] Have you even gone to see a musical? What was it, provide link please.

Yep…
Cats
Phantom Of The Opera
Love Never Dies
Les Miserables
The King & I
The Sound Of Music
The Lion King
Charlie And The Chocolate Factory
Beauty And The Beast
Singing In The Rain
Love's Labours Lost
…and more…I can't remember all of them…
(a lot of opera too)
We have tickets for Hamilton – looking forward to that!
Q16] Do you know the lyrics to all the songs you like?

I think I pick up some of the lyrics, but not all. In fact sometimes my sister Mandy gets really annoyed with me for singing the wrong lyrics.
For years I have been singing "Upside Down" instead of "Uptown Girl".
I also sing "Portaloo"  instead of "Waterloo" (one day I will post the full version of the song we re-wrote to the famous ABBA tune and explain how it came into existence).
Q17] When you are listening to music – are you listening just to the music itself or the lyrics too?

I think a bit of both…depending on the song.  Some modern pop music songs have awful lyrics but are really well produced and have a fantastic beat, rhythm, arrangement etc and they can get away with pathetic lyrics because the team that work on the final production are so clever.
Q18] Do you listen to music when you go cycling/jogging or when you're working out at the gym? [or any other physical activity]

I love sport and outdoor activity (I am not keen on the gym at all)…I have rarely brought music into my enjoyment of running or cycling.  Partly for security reasons (scared of being grabbed by someone with very bad intentions), partly because of practical reasons (I am going to trip over and break my music device) and partly because I just love being outdoors and being active.
When I run I often sing in my head and use different songs to vary my pace, depending on whether I am running on the flat or uphill or needing to get my breathing under control. Running to a beat can be very helpful.
Q19] Many operas are in French, Italian or German. If you listen to opera, do you understand the libretto (text) or are you happy to get the gist (main idea)?

I am often lost with operas…I have stopped worrying about it.  It's just an exciting night out where you can get dressed up – I do love my gorgeous dresses.  I love the whole experience. Normally…it's dinner before the opera…and pre-ordered drinks at the intermission and at times we have finished the evening with a walk along the Thames – weather -permitting!
I liked The Merry Widow – that is easy to follow and Carmen of course is easy to follow.  I prefer the more well known operas – Puccini etc.
I have been at the opera (or classical recitals) and half-wished I had brought ear-plugs because I wasn't enjoying myself at some points, but then suddenly a really well-known song or piece begins and I start enjoying it again.
I have some friends who play instruments in professional orchestras and they have "educated" me a little bit when it comes to being a member of an audience at one of their performances.
PQ20] Are you deleting any questions, if so which ones?

No…I don't believe I am…
I was half thinking of posting a link to "No, no, no, no, no, no, no, no…"  2 Unlimited…but it is sooooooo annoying!
Q21]Do you enjoy watching music videos? What sort of music videos do you enjoy most?
Some…
…at times I have fallen in love with a song and then been really disappointed in the video. Others have the opposite effect. Sometimes, it is the video that has made me like the song. But nowadays, I rarely see videos. It's been over twenty years since I last saw MTV.
I am going to say something controversial…I think Blur beat Oasis to the Number One spot because they had a better video. The video for Oasis' "Roll With It" was the band on stage. At the time, I think my allegiance was to Oasis, but looking back, I can see that an unbiased audience would probably opt for the Blur it.
At that time I liked Oasis, Blur and Pulp…and a whole load of other bands…and I watched their videos over and over.  That is over twenty years ago my friend!
Well…this has been a treat…a bit like a naughty pudding.  But that is enough for me. I am already feeling a bit sickly after thinking back to the atmosphere I was immersed in as a teenager.  I want to breathe some fresh air and clear my mind of this fog.  Time for sleep!
https://fivedotoh.com/2018/10/06/fowc-with-fandango-illusion/