Who can possibly resist a list of questions like those in the latest "Game On" challenge from the delightful A Guy Called Bloke and K9 Doodlepip!
Please take a look at his original post which explains the challenge and all of the rules:
https://aguycalledbloke.blog/2018/10/01/game-on-series-2-the-art-of-feeling-good/
Daily Topic Subject – The Art Of Feeling Good

Q1] How do you define 'feeling good?'

Energized, happy, ready for life!
At peace with yourself and your conscience.   Able to look the world in the eye knowing you have nothing to hide, you bear no malice to anyone.
At peace with your past – You may have made mistakes, but you have learnt your lesson and will avoid repeating them.  Enjoying the present and full of hope regarding the future.
Content with what you have, grateful for your wonderful blessings and confidant things will get better.
Q2] Do you have someone human or animal that is always there for you, and how do you feel about them?

I think there are lots of people who are always there for me…I know many I could turn to. But many of them have struggled to know what to say and what to do about my difficult situation.
But I think the one person who is always just wonderfully pleasant to be with is my sister Milly.  She is very practical and has taken things in her stride without becoming overly stressed. Spending time with Milly and her husband and their gorgeous daughter is a joy.
Q3] What is something you have done recently that is thoughtful for someone else?

I find myself going the extra mile quite regularly whenever I clean for someone else. I am never content with the basic requirements.  I always do "unpaid overtime" because I can't help myself.
This week I sorted out the food cupboards for a client and identified about a third of the products were years past their "USE-BY-DATE".
It is so easy to put your heart into cleaning.  It brings so much satisfaction and feels like a way to show unselfish love and dignity to another human.  I love finding ways I can give them little "extras" in my cleaning.
Q4] What's the best thing that has happened to you today?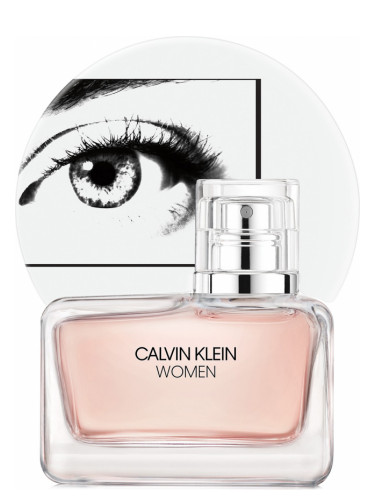 Today…well, a lovely gift arrived.  Some perfume…So that is a very lovely thing that happened to me today.
The odd things was I tried it recently in a department store and liked it but decided I didn't need it, so I would not buy it after all.  I was on my own when that happened. It had not mentioned it to anyone.  So it seemed so weird that this gorgeous person sent me that perfume as a gift.
I felt as if someone had been reading my thoughts.
PQ5] If you want to feel good, what type of music do you listen to? [Please provide link]

Oh dear..I like lots of music.  I guess at the moment, when I am happy it is often connected with Goldfinch and my love for him.  So it would probably be some kind of love song, but I like sixties tunes.  They often make me smile and dance more than any modern music.   The list of songs that make me feel good is endless.
Here is one of a thousand songs that make me feel good!
Q6] What has inspired you recently?

I saw an older woman (perhaps in her seventies) outside a busy London tube station. People were rushing past looking stressed.  She stood there calmly and serenely with the biggest warmest smile I have seen in ages.  Her smile caught my eye.  As I neared her she was holding out a thin magazine with the question on the front "Does God Care About You?"
I thought she was inspirational actually, but reading her magazine was also very inspirational and it made me feel like a I was being wrapped in a huge hug.  It kind of fortified my bones and made me feel I can face any sadness or hardship that come my way.
PQ7] Have you seen a feel good film recently, and if not recently please provide a link to a film that has inspired you?

I have not watched it recently, but "La Vita E Bella" ("Life Is Beautiful") is a film that took me on quite an emotional journey.  It makes you smile, laugh and then there are tremendously sad parts!  But it is a film about a special father who tries to keep his family going through one of the most horrific atrocities to have marred the pages of human history.
If you have not seen it…it is hard to convey how it makes you feel.  Most of my friends start tearing up when they talk about how much they love this film.
Q8] When you are feeling down and you wish to treat yourself to motivate and encourage you, what do you do?

There are lots of ways I can cheer myself up.  I love ringing a friend or family member. Or even writing a letter to a friend (or a Goldfinch).
Or going for a walk in the nearby park (not too late mind).  I also like to bake, that is always very enjoyable and I think of who I can share my baking creations with.
There are times when unwanted memories have flooded my mind. Not so much the crime I fell victim to, more the stress I was under before than night.  Because I don't feel the situation has been resolved yet, and I start to wonder if I will ever make it back to my career and home on the other side of London, I find at times discouragement creeping in.  I have to remind myself that "EVERYTHING IS OK".  I am in a safe and comfortable little abode.  I have work that is local to me.  I have everything I need and more.
At times you have to think of your own mind like a garden.  It just takes a little effort to push the weedlike negative things out of your head and let the pretty flowerlike thoughts to flourish.
Q9] List five feel good things in your life right now?

Goldfinch – aaaaaaah!
My wonderful family.
Inspirational friends and experiences as a volunteer.
It takes me less than ten minutes to walk to work.
My snuggly pyjamas.
Q10] Has anyone done anything for you really special in the last month or so, that they did just for you and no expectation of anything back?

My little niece offered me some of her favourite snack (which is sweetcorn).  It reminded me so much of her mother Milly.
Q11] What made you laugh or smile today?

I had found an e-mail in my inbox from a lovely friend and former colleague who lives in Genoa, Italy.  She is one of those people who are a sheer delight to be around.  I miss her very much.
She has an incredible array of vegan creations on her site.  She is so talented!
https://www.instagram.com/wildlyvegan/
PQ12] If you wanted to read something to make you feel good, where would you go to find it, and what would it be?

There is nothing like a letter from a friend (I don't throw them away, I love looking over them later on).
Jane Austin books make me feel good.  They are light hearted on the whole and always have a happy ending.
I am enjoying reading the work of other bloggers.  One blogger I have found seems to cheer me up with her beautiful posts is Uzma:  https://ashellinmaking.wordpress.com/
Q13]  What's your weather like today, and what is one good thing about it?

It has been dry.  It was a little chilly.  There was quite a strong breeze that howled through the windows I had left ajar.  One good thing about the weather…
…well because it has not rained this week, the woods are dry, so when you go for a walk you don't get muddy – YET!  I keep wellington boots outside my front door because I am sure the rain will come and turn the forest floor into a quagmire!
Q14] Of all the seasons which one makes you feel totally great and why?

SUMMER….aaaaah!  Full of life, and sun and warmth.  I LIVE during the summer!
PQ15] What choices in the last twelve months have you made to improve your life and how's that going for you?

I left a job, after realizing I was going to be running round trying to keep up with the work, while some of my colleagues were busy playing video games and sending text messages on their mobile phones.  The senior member of staff who was present was not going to do anything about it.  She did not want to be firm. So I left.  I felt it was time I moved on.  I love work, but it was time the others learnt to do their job properly.
It was one of those situations where I realized nothing was going to change. So I moved onto another job.
Q16] Who in your life has survived something difficult, and how do you feel when you think about the fact that they're still here?

Hmm…I have many friends who have endured difficult challenges.
Three of my extended family were involved in serious accidents out in Africa.  Two separate incidents that occurred because of hazardous roads and dangerous drivers. One of my family had such severe head injuries she was in a coma for months and after regaining consciousness she had a very limited memory.  She didn't recognize most of the family including her husband.  It has been a tremendous challenge for her, but she has gradually rebuilt her confidence and her abilities. I won't go into too much detail, because it is still an ongoing challenge for her and I am not sure how comfortable she would be sharing all of her story.
But to say-the-least, she is an inspiration!  Especially after my own head injuries, seeing her patience and attitude to recovery has been a good example to me.
Q17] Have you recently imagined a worst-case scenario that didn't actually happen?

Erm…I had a pretty awful scenario take place that night in the park…but of course the amazing thing is I was still living despite my injuries.  I was found and very quickly transported to hospital and received excellent treatment.
Have I recently imagined a worst case scenario that did not actually happen?  Hmm…well, I guess when I left my job not sure when or if I would find another one, all sorts of possibilities went through my mind.  But my family and friends are very supportive so I didn't worry excessively.  I just knew it was the right decision. I had been very patient.
Q18] What is your sweetest memory?

Oh so many…too many to choose.
Last year Goldfinch went to Australia for five weeks over the holiday season. On Monday 8th January, I was waiting at Heathrow Airport for Goldfinch to appear when I had calculated his flight was due.  It felt like an eternity waiting for him and I started to think I had got it terribly wrong.
But then he appeared!  It was like a miracle!  He was there in front of me.  Next moment he was holding me and I was in paradise! I am never going to forget that moment.
Q19] If you could only keep five of your possessions which ones would you keep to ensure that you always felt good?

My hairbrush
My tootbrush
My iron / ironing board
My phone so I could ring one of my family or friends
My handbag because it has everything useful inside it.
PQ20] Are you deleting any questions, if so which ones?

No…I almost deleted question 21, but I decided to stick with it.
Q21] What do you wish for the epitaph on your gravestone to read?
What makes you think I am going to die?  We won't worry about that one!
The most important thing to me is a few words to impart hope and courage to any of my loved ones who are not prepared for the death of one of our family.  I would want to some how ease the pain of grief. It would be so much comfort to my loved ones if it could say:
FAST ASLEEP IN THE SAFEST PLACE IN THE UNIVERSE
TREASURED IN HER HEAVENLY FATHER'S MEMORY
There you go Rory!  My attempt at "The Art Of Felling Good"