Another week has flown by and it is time for this week's SHARE YOUR WORLD questions, currently being hosted by Melanie B Cee… over at sparksfromacombustiblemind as you can see in her post below:
https://sparksfromacombustiblemind.com/2018/09/24/share-your-world-9-24-18/
This week's questions are:
Last week I asked a question about favourite beverages and the overwhelming favourite was coffee. If you drink coffee, how do you like it best?  Hot, cold, iced, with cream, with sugar or black as black? 
I have always loved the taste and aroma of coffee flavouring. (For some reason all I can think of is Tales from the mind of Kristian shaking his head and rolling his eyes in disgust!)
I think I mentioned in another post that when I was around six or seven I became a bit addicted to coffee. I was convinced that it helped me to swim faster (my sisters and I were competition swimmers).  I would have milky coffee and about six biscuits believing this was some amazing wonder-fuel.
My mother was so concerned about the amount of coffee I was drinking at a tender age that she banned me from coffee!
Also my singing teacher told me to avoid hot drinks so for at least fifteen years I didn't have coffee or tea.
Then in my early twenties I discovered iced coffee.  Loved that… until I found out how many calories my favourite iced coffee had tucked away – scary!
When I moved to London I started waking up every day at five o'clock in the morning.  I soon found a new appreciation for very strong espresso.
When I lived with Italians, they had a great coffee machine and they were very good at making sure everyone was well caffeinated early in the morning.  I also worked with lots of Italians.  They took responsibility for making the coffee at break-time as they were less than impressed at the dishwater the rest of us called coffee!
In your opinion, what's the greatest invention of our age?     
My opinion is probably not worth toffee…I am sure others will think of better inventions.  I am going to mention something though I realize makes a big difference to me and my loved ones: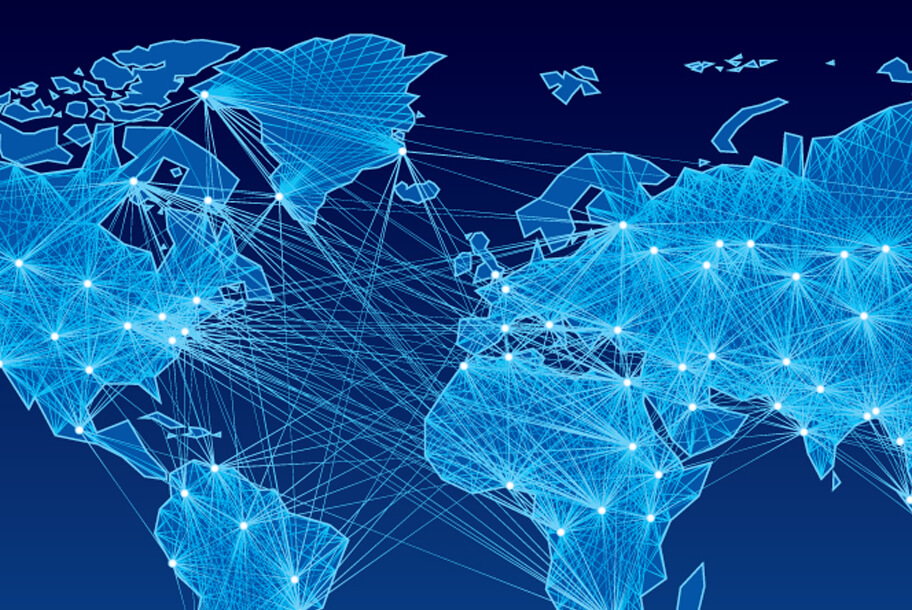 When I think of inventions I think of things than have been designed to make life easier, or speed tasks up or even accomplish things we may never have imagined were possible. Although I am a bit of a technophobe and I am very wary of those who use it for sinister intentions…I think the internet and electronic messaging services are remarkable.
Do you realize that when my Goldfinch moves back to Australia in November…I will be able to send him an e-mail from the opposite side of the planet and it will arrive within seconds?!!
I have family members working in lands in Africa, parts of Russia, the Middle East, South East Asia and Central and South America…I can e-mail them or Skype them…and it is all for free!  Astonishing!
So despite it's many drawbacks, (and I must admit I don't like the crazy pace of life that everything seems to run at today) it is pretty amazing that I can communicate with someone I love who is so far away.
If only all the amazing tools that have been invented were only entrusted to good people who would use them to promote good things…and those who had harmful intentions were not allowed access to those tools…I don't know, I guess it is not as simple as my mum confiscating their phone or tablet or computer until they have learnt their lesson and changed their heart.
Global warming?  Reality or myth?
I am surprised it has become such a debate.  It is of interest to me that some believe and some doubt that human activity is causing a detrimental effect to our global climate on a scale never yet seen in the course of human history.  I have heard people's views and read articles quoting  various scientists.  Some very persuasively argue that temperatures are rising and this is effecting weather patterns and increasing the frequency and force of extreme weather conditions.  I do take the warnings about global warming seriously.
I am not sure my knowledge and understanding on a scientific level are worth adding to the multitude of words that have been published on this subject.
What registered in my mind some years ago was a verse I have read many times that says the Creator will bring to ruin those who are ruining the earth.  He will not allow it to be ruined completely.  And as far as I can see it is only in recent times that due to the scale of industrialisation, the burning of fossil fuels and the pollution of our air and water, we have reached a stage where humankind have the ability to "ruin" the earth.
So yes, I do believe that if allowed to continue at this pace, human activity could potentially ruin the cycles and forces that have regulated our planet's climate.  Do I believe it will become so bad that human life itself will be wiped out by our own activity?  Well, I don't believe that the Creator would tolerate that.  Nobody who had built a house and allowed tenants to live there (who started wreaking havoc on the property), would let the house be ruined beyond recovery.  Bad tenants are eventually evicted, good tenants remain. Scores of passages refer to how He will change the way this planet is governed.
Are you an explorer or more a home body?
I am currently separated from my real home which is on the other side of London.  So, I kind of feel as if I am camping out here in my current accommodation (very pretty though it is). I have always loved travel.  But I long for my real home…it's been over three years since I was there and I ache to return.
I think once I feel settled back into my own home, then my desire to explore the rest of this beautiful planet will return to me.  Until then I am reading lots of travel blogs!!  Travel bloggers produce such stunning posts.
and last:
What were you grateful for this week?
My two younger sisters came to visit me here in London at the weekend.  It was wonderful!
To sum up:
A Technophobe Who Thinks The Internet Is Super (When Used By Good Hearted Peeps)….
And Wants To Go Home So She Can Start Travelling Again….
And Who Drinks Coffee Anyway It Comes….
And Is Grateful For Her Family And Her Adorable Sisters…
And Hopes For This Earth To Be In Much Better Hands One Day