I had such a wonderful time with my sisters yesterday and I am looking forward to today just as much. Our time together will be over in a flash I am sure, and soon I will be longing to see them again.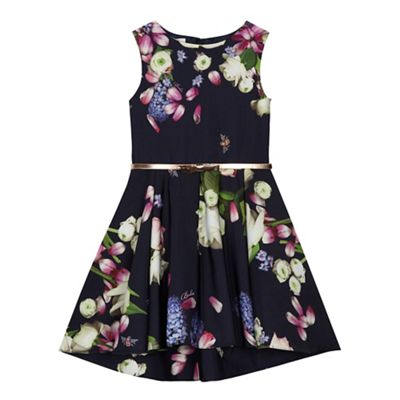 I saw this dress and thought I would love to wear it myself…but it is only available in munchkin sizes. So I bought one in 18-24 months for my gorgeous niece.
Oh I do like spoiling them all.  I bought gifts for Mandy and Milly too. All sorts of goodies…chockies and a jar of this and a bottle of that.  I also bought Milly a new food processor as she was quite envious of mine last time she visited.  Aaaaah…so lovely to have the girlies with me for the weekend.
It is pouring down…so we are having indoor fun. Which is fine…lots of very nice things to do indoors.  All we want to do is chatter anyway!
Yesterday, they were telling me lots of news from my friends up north.  I have missed lots of weddings because it is just not possible to travel up north every other week.  They were telling me about two very very funny friends of ours who were married recently, both of the girls went along to the wedding and they had lots of photos and some videos which I loved seeing.
They had chosen to dedicate at least one evening each week for months to taking dance lessons so that they could wow everyone with their first dance at their wedding reception. Normally I can't bear to look when a newly married couple stand up for their first dance. It can be so awkward…everyone watching.  I always look the other way so I don't start giggling!
And they certainly did wow everyone!  I am not going to post a video of their first dance of course – I am sure they would not be happy about that…but to give you a little idea of their dance…
Oh my, I really do wish I had made it to that wedding!
https://fivedotoh.com/2018/09/23/fowc-with-fandango-bottle/
https://onedailyprompt.wordpress.com/2018/09/23/your-daily-word-prompt-dedicate-september-23rd-2018/