A great big thank you to 
 Mws R the resplendent creator of the beautiful blog-site Mws R Writings who has kindly nominated me for The Sunshine Blogger Award, as you can see from her brilliant post below:
https://mwsrwritings.com/2018/08/04/nominated-for-the-sunshine-blogger-award/
The Rules…
Thank your nominator.
Link or ping the post back to them.
Display the picture on your post.
Answer their questions.
Provide questions for the nominated people you choose.
The questions from
 Mws R:
1. What makes you cry?
Friends have given me all sorts of tips on how to avoid tears when I am chopping onions, but they don't seem to work for me.
I try not to think about it because it totally overwhelmed me, but I am terrified I might not make it back to my home on the other side of London where my career , my closest friends, my furniture and clothes – in short my world is.  The thought that I might never make it back there quickly causes me to break down in tears and become an inconsolable blubbering wreck.  So I don't let myself dwell on it.
2. What gives you joy?
So many things…it's impossible to begin to list them.  Definitely creation…I love spending time outdoors walking and finding little pockets of paradise.
My family…my friends…working hard…walking hand in hand with Goldfinch.
I could never ever get bored of life…so many reasons for joy!
3. What is your favourite book and why?
If we are talking about novels, these are my favourite three.  I must admit I am far more comfortable with classic novels in general and I am happy to read my favourites over and over again.
4. Who is your hero and why?
It has to me my Dadda…the best window-cleaner in my home-town!  He is my hero for many reasons…
He taught me how to climb trees, how to do acrobatics at the playground, and he would patiently sit with me teaching me to read.  He made sure an endless flow of books appeared from local charity shops – all of my books had 5p marked in the top corner.
I thought it very strange that he was teaching me O' Level Maths (for 15/16 years old students) when I was five years of age.  He wanted us to be good at maths because he had finished school at 14 without taking any exams and he had always wanted a maths qualification.  At the age of fifty-five he did actually go to a night school class so that he could finally sit a GCSE Maths exam.  Despite this, he was a faithful and diligent accountant for a local charity for over thirty years.  (I ended up winning maths competitions for my school, after the early training my Dadda had given me.)
That touches on the qualities that I respect so much about my Dadda – he is faithful, reliable, diligent, hard-working.  He is cheerful, kind and he likes to sing around the house.  He has had challenges to overcome, but he has never let them beat him…he fights any negative thinking and makes sure he dwells on all that is wonderful about life and he gets outside and does what he needs to do.
At the age of seventy he is as fit as a fiddle – still does a bit of window-cleaning so he can take mum abroad for a holiday every now and then.  He goes to the gym three times a week and he has the blessing of being able to eat pretty much anything he wants and can get away with it.  I have seen him eat an entire family sized trifle all by himself after a long day of window-cleaning.  He likes to have a cup of tea every hour on the hour.
I have written about him in a couple of other posts, but there is a lot more to tell about my amazing Daddda:
5. Favourite food?
I love variety.  My favourites change all the time.  I love pretty much anything sweet, but I am preferring savoury flavours.  I have always loved Italian food.
Goldfinch loves Thai food, so I am trying lots of Thai dishes recently – yum yum yum.
I love trying new dishes and combinations of flavours…so long as they are vegetarian.
6. Your reason for blogging?
Stuart, from Croydon, was the one who made me take the plunge and start posting some of my short stories and a poem I wrote over twenty years ago.  There is a story there, but I am not willing to share it. He is someone who helped me out through a rough time.  Let's just say Stuart is someone I care for a lot, and I really hope he knows that.  No…there will not be a post about Stuart. Yet in a funny way, I would like him to know I am still inspired by him.
I have been writing long letters to friends and family for years so I am in the habit of putting my thoughts onto paper…or now onto the screen.
My reason now, is simply that I am enjoying it very much!  It is much more fun than I realized it would be.
7.Your favourite movie and why?
I have three favourites…I think I may have referred to two of them in other posts, but the middle one La Vita E Bella (Life Is Beautiful) is incredible.  You might not like musicals or cartoons, but if you like amazing cinematography and production…please watch this film.
8. What is your favourite number?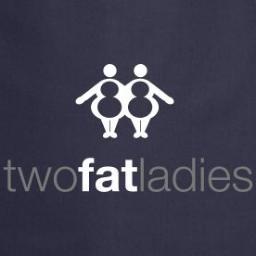 Oooooh, I have never thought about having a favourite number.
I have never played bingo, but I find it really hard to say the number 88 without saying first "Two Fat Ladies" – it just makes me laugh.
I do the same with "Tickety-Boo 62" and "Clickety Click 66".
Wierd – hey?  I think it must be because my nanna (Dad's mum) used to play Bingo.
9. One thing you have learned about life?
Life is like…a box of chocolates???  A lot of truth in that one…
Be good, be kind, be lovely…
Learn to love…or life can be pretty miserable…
You are not alone!
10. What would you say to your younger self?
Listen to your Mumma and Dadda!
11. One thing you'd change about the world and why?
The way it is ruled…I mean let's be perfectly honest, the way is is governed is not working…has not been working for a very very long time.  They might be trying their best…(or not in some cases) but it's quite clear that they lack the wisdom and power and very often the integrity to make sure that every single human has what is needed for an adequate standard of life.
The economic extremes that are allowed are preposterous and shameful.  We live on the most incredibly beautiful planet and yet we are not really living in harmony with it and not caring for it the way tenants are expected to look after a property.  I do believe that people want an end to pollution, an end to all sorts of other things that have marred human history: war, crime and a long list of other terrible things.  But we need help.  We need guidance.  We are like little children who simply do not understand the mess we are making.
My Nominees:
rythaephua
My Questions To You:
WHAT IS YOUR FAVOURITE TYPE OF CANDY OR SWEETIE?
WHO OR WHAT INSPIRED YOU TO START A BLOG SITE?
IF MR PERFECT WAS TO WHISK YOU AWAY ON A SURPRISE TRIP TO A CITY BREAK – WHERE WOULD YOU LIKE IT TO BE?
WHAT IS YOUR OWN FAVOURITE POST FROM YOUR SITE OR THE ONE YOU WOULD RECOMMEND READERS CHECK OUT FIRST?
DO YOU ENJOY CAMPING OUT IN THE GREAT OUTDOORS?
DO YOU HAVE A FAVOURITE ICE-CREAM?
 FANCY DRESS PARTIES – WHAT HAVE YOU DRESSED UP AS?
WHICH SONGS WOULD YOU SING IN THE SHOWER WHEN YOU THINK NOBODY CAN HEAR?
DO YOU EVER FEEL DISCOURAGED ABOUT BLOGGING?  WHAT DO YOU DO TO KEEP YOURSELF MOTIVATED?
IF YOU WERE A TOURIST VISITING LONDON – WHERE WOULD YOU LIKE TO VISIT?
Thank you again to 
 Mws R for including me in her nominations.
I hope the three bloggers I have nominated enjoy this challenge as much as I have!  Thank you for all of your support and encouragement along the way!
via Resplendent — Word of the Day Challenge
https://wordofthedaychallenge.wordpress.com/2018/08/06/resplendent/
https://onedailyprompt.wordpress.com/2018/09/26/your-daily-word-prompt-resplendent-september-26th-2018/